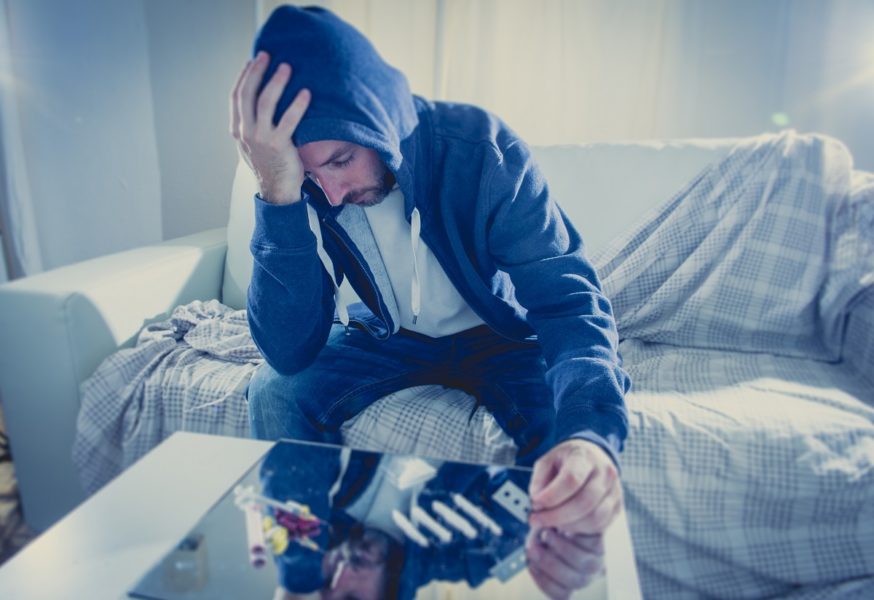 While it is common knowledge that cocaine has devastating effects on the brain, new research shows that high doses of cocaine can actually cause brain cells to eat themselves. Large amounts of cocaine trigger "overactive autophagy," which causes the cells to digest their own insides. In healthy cells, autophagy is a normal function that works as a cell's "clean-up function," ridding it of debris and destroying it in the process. Autophagy, in general, does not normally destroy large numbers of cells, but cocaine causes it to accelerate out of control, leading to what is essentially cannibalism. Although it has long been known that long-term cocaine use negatively affects memory and brain function, the results of this study highlight the fact that cocaine use eventually kills neurons. While these findings are alarming, scientists believe that this could potentially create opportunities to explore new methods of treating addiction.
The Findings of this Study
Several studies have been conducted to identify the impact of cocaine use on the brain. In this study, a team-administered varying doses of cocaine to brain cells in a dish and observed the effects. They watched with fascination as the cells began to consume themselves. The team then explored cocaine's effects on mice and observed signs of autophagy across the brain. Mice that were pregnant appeared to pass this to their pups, with the babies showing greater signs of autophagy than the mothers.
For researchers, the findings of the study were no surprise. Cocaine is a stimulant drug that causes numerous negative effects on cells and overall functioning; however, knowing its precise effect on cells would allow them to develop treatment medications designed to specifically address these concerns. Now that researchers know the exact mode of cell death due to cocaine use, treatments can be developed to combat autophagy and eventually succeed in preventing damage to brain cells.
The Effects of Cocaine
Cocaine causes many detrimental side effects to the Central Nervous System (CNS) and brain. As a stimulant, the drug works by increasing levels of dopamine in the brain, which creates pleasurable sensations. However, these excessive amounts of dopamine eventually disrupt normal brain communication. Repeated long-term use can change the way in which the brain's reward system works and leads to increased tolerance. The brain begins to adapt to these changes, causing it to become less sensitive to cocaine. As tolerance increases, users must consume larger amounts of the drug in order to achieve the same effects. Although they may be attempting to increase the intensity of the high and prolong the sensation, they actually increase their risk for experiencing severe psychological and physiological side effects.
Cocaine users often engage in binges, repeatedly using the drug at increasingly higher dosages. Many experience symptoms including increased irritability, restlessness, panic attacks, paranoia, and full-blown psychosis. Users may then fall out of touch with reality, experiencing auditory and visual hallucinations. The method in which they use the drug can produce other dangerous physical side effects that may include nosebleeds, reduced blood flow, track marks, weight loss, and malnourishment.
Treating Cocaine Use
The findings of the study introduce the potential for a new component of treatment for cocaine users. For some, the inclusion of medications to treat severe withdrawal symptoms and mental health conditions is vital to achieving sobriety. With the introduction of new treatment medications, it may be possible to reduce or prevent the damaging side effects of cocaine abuse. Due to the side effects of cocaine use, treatment for addiction must be able to treat both the physical and psychological effects of use. Cocaine takes a dramatic toll on brain function in addition to the other physical, psychological, and emotional consequences of abuse. Many struggle with co-occurring disorders due to the way in which cocaine affects the brain, making dual-diagnosis treatment vital to successful treatment.
Addiction treatment is constantly evolving to address the needs of clients in recovery. Through these studies, it may be possible to improve the state of cocaine addiction treatment currently and reduce the impact of long-term cocaine abuse on normal brain function.
Sources:
https://www.drugabuse.gov/publications/research-reports/cocaine/what-treatments-are-effective-cocaine-abusers
https://www.drugabuse.gov/publications/research-reports/cocaine/what-are-long-term-effects-cocaine-use
https://www.drugabuse.gov/publications/drugfacts/cocaine
http://www.huffingtonpost.com/entry/cocaine-brain-cells-eat-themselves_us_569f9194e4b0a7026bf9a4e7
http://www.iflscience.com/brain/cocaine-might-make-brain-cells-eat-themselves