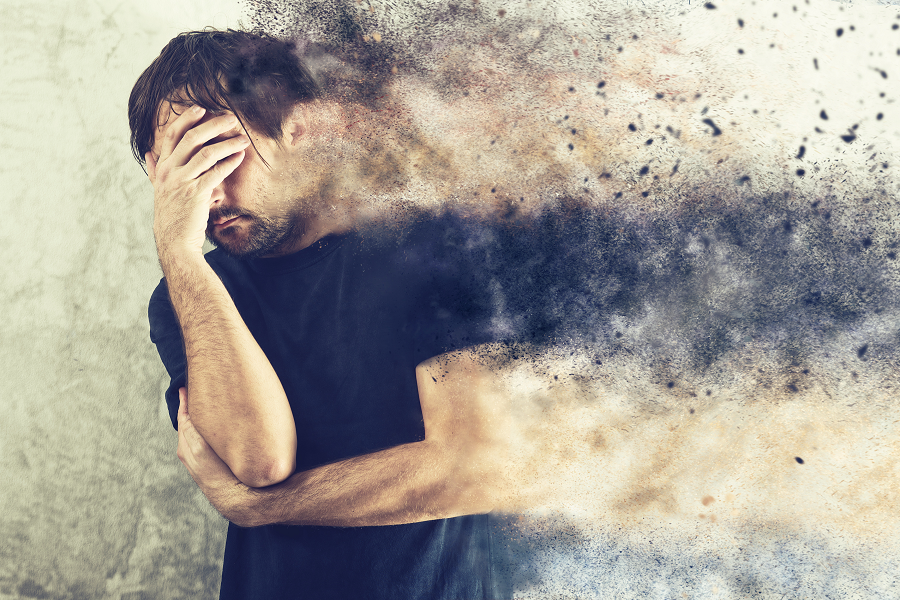 For many dealing with substance abuse issues, staying abstinent requires addressing co-occurring mental disorders such as PTSD, anxiety, or schizophrenia.
Taking on the challenges that come with recovery is difficult; so it is not surprising that most people feel apprehensive or even downright gloomy during the first few months of sobriety. For a large percentage of the recovering community, sadness or anxiety never dissipate, even after prolonged abstinence.
Did you know that over half of those in inpatient rehabilitation centers have at least one psychiatric disorder such as anxiety or ADHD, even after a month of abstinence? Consequently, comprehensive addiction treatment is emerging that treats not only chemical dependency but also psychiatric disorders.
First… What are the Major Co-occurring Disorders (COD's)?
Simply defined, a "mood disorder" is a pattern of persistent emotional states that adversely affect one's views and interactions with the world. Below are the five most commonly diagnosed mental health disorders.
Post Traumatic Stress Disorder (PTSD): PTSD is caused by traumatic events such as physical or sexual abuse or the death of a loved one. Individuals with PTSD frequently re-experience the trauma and exhibit hyper-vigilance and an exaggerated physiological arousal response.
Anxiety: A Group of psychiatric disorders disorder characterized by a pervasive state of uneasiness or unhappiness often accompanied by somatic complaints such as racing heart, upset stomach, and sweating.
Schizophrenia: Brain disorder in which reality is falsely perceived. Abnormal socialization is not uncommon. In severe cases, sufferers may see things or hear voices that are not really there.
Depression: Depression is classified as a persistent feeling of sadness, guilt, and/or hopelessness. Loss of pleasure in daily life along with changes in sleeping and eating habits are common. A depressed person may also report physical complaints such as headache, aches and pains, and digestive problems.
Bi-polar Disorder: A mood disorder involving cycling of moods ranging from highs (mania) to lows (depression). Each cycle may last from several days to several months.
Mental Health and Substance Abuse… Why the Connection?
The correlation between addiction and metal health issues is rather complicated and somewhat unclear. Some schools of thought suggest that mental illness stems from substance abuse, while others claim that mental illness triggers substance abuse. There are number of interesting theories that examine the connection.
Brain Chemistry: Abundant research suggests that deficiency of certain neurotransmitters, such as monoamines like serotonin and dopamine, are responsible for both substance abuse and mental health issues.
Genes: Some argue that hereditary factors, including the presence (or lack) of certain genes, most profoundly affect whether or not someone develops addiction and a mental illness.
Age of First Drink: Using drugs and alcohol has an exaggerated affect on the developing, adolescent brain. It has been hypothesized that earlier ages of first use correlate to higher rates of mental illness and consequently, addiction.
Trauma: Trauma itself can develop into a mental health issue, such as PTSD, and many people will abuse substances to medicate and to cope with prior stress or trauma.
Integrating Mental Health and Substance Abuse Treatment
Suffering from a mental health condition as well as addiction can be distressing and even demoralizing. The need for rigid social and professional support for those with a co-occurring disorder is high. In the past, addiction and mental health issues were usually treated separately, but solving one problem does not automatically solve the other!
"Integrated treatment," a recently coined term in the substance abuse treatment field, means treating substance abuse and mental health issues at the same time. Current and emerging treatment models are moving towards encompassing substance abuse as well as mental health treatment. A facility using an 'integrated treatment' approach will usually include the following resources…
Living Accommodations
Case Management
Regular Visits with Therapist and Psychiatrist
Occupational Support
Pharmacological Support
Periodic one-on-one Meetings with Substance Abuse Counselor
Family Psychoeducation
COD and Addiction Education Resources
Regular Groups and/or 12 Step Meetings
People with a co-occurring disorder typically require a greater intensity and duration of support along with treatment tailored towards clients' specific needs. There is no universal formula for treating co-occurring disorders. Even though patient A and B may both deal with generalized anxiety and opioid abuse, they each still require unique forms of support in treatment. Patient A may be most greatly impacted by the interaction between opioid addiction and anxiety, and therefore thrive in a dual-diagnosis inpatient setting with regular Narcotics Anonymous meetings. On the other hand, patient B may be most affected by family issues and past trauma, and therefore may do better in an outpatient treatment center and participating regularly in intensive individual and family therapy sessions.
Substance abuse disorders and mental health issues interact in a complex way. Each individual has specific needs and will recover at different rates. Although treating both sets of issues can be tricky, there is tremendous hope if an individual adheres to an effective and consistent treatment regimen.
Sources
http://www.sierratucson.com/disorders/
http://www.dualdiagnosis.org/co-occurring-disorders/
http://psychcentral.com/blog/archives/2013/10/02/living-with-co-occurring-mental-substance-abuse-disorders/
http://www.bhevolution.org/public/treatment.page