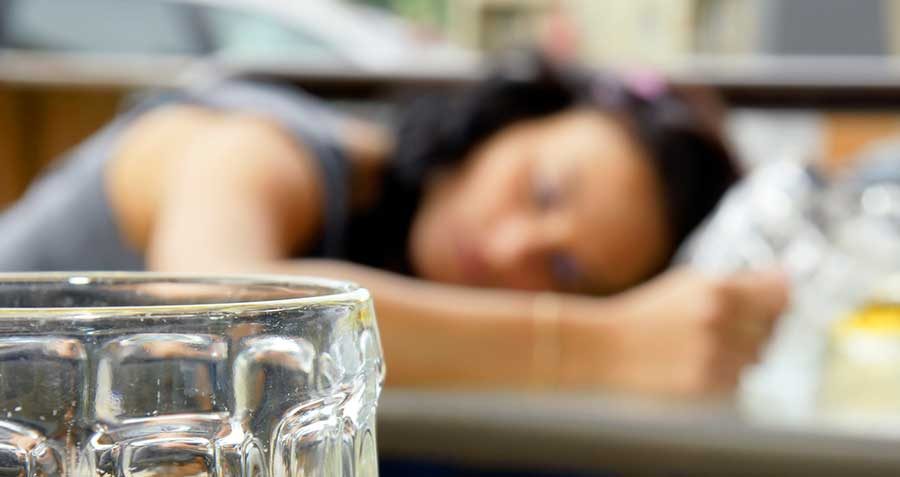 College is a time to learn new things and expand your horizons. Unfortunately, being around college binge drinking is also part of the experience. It's a serious problem that impacts millions of students.
Embed code: <iframe style="overflow-y: hidden;" src="https://magic.piktochart.com/embed/20994944-college-students-binge-drinking" width="824″ height="1860″ frameborder="0″ scrolling="no"></iframe>
College Binge Drinking is Common
Binge drinking on college campuses is more prevalent than many people imagine. Roughly 40% of students say that they binge drink regularly, or at least once every two weeks. While male students are slightly more likely to report binge drinking, the problem is widespread among all college students in every state.
Blood Alcohol Level After Binge Drinking
BAC, or blood alcohol content, is the standard way to determine how much alcohol is in an individual's system. Binge drinking is apparent if a person blows into a breathalyzer and registers a 0.08 percent or higher. This level confirms excessive drinking in a short amount of time.
Click to Learn More About Alcohol Addiction Treatment
How Many Drinks Will Equal Binge Drinking?
Since most college students don't carry around a personal breathalyzer with them, it helps to know how many drinks actually equal a binge. For women, binge drinking involves consuming four or more drinks in two hours. For men, it takes roughly five drinks over two hours.
However, not all students are physically identical. For example, some students may reach the minimum BAC with just two drinks.
College Binge Drinking Has Serious and Sometimes Fatal Consequences
Binge drinking is more than just the cause of a serious hangover. It can also be a stepping stone to alcoholism. Not only that, but it may also create criminal, legal or academic problems for students.
For many students, binge drinking can lead to accidents and an increased likelihood of assault. Worse still, over 1,800 college students die each year due to alcohol-related incidents. This might include falling down the stairs after heavy drinking or being involved in a car accident.
Binge Drinking Leads to Reduced Class Attendance
College is, first and foremost, about attending classes and receiving a quality education. Unfortunately, college binge drinking can absolutely disrupt that experience. Just 12% of students who don't binge drink report missing a class. However, a whopping 64% of college binge drinkers said that they had missed a class.
College binge drinking is not a new concept, but students who struggle with sobriety may need an alternative. At Sober College, you can earn transferable college credits and begin recovery from alcohol or other types of addiction.
Have questions regarding college binge drinking for yourself or a loved one?
Call 877.634.7849 to speak with an admissions counselor.