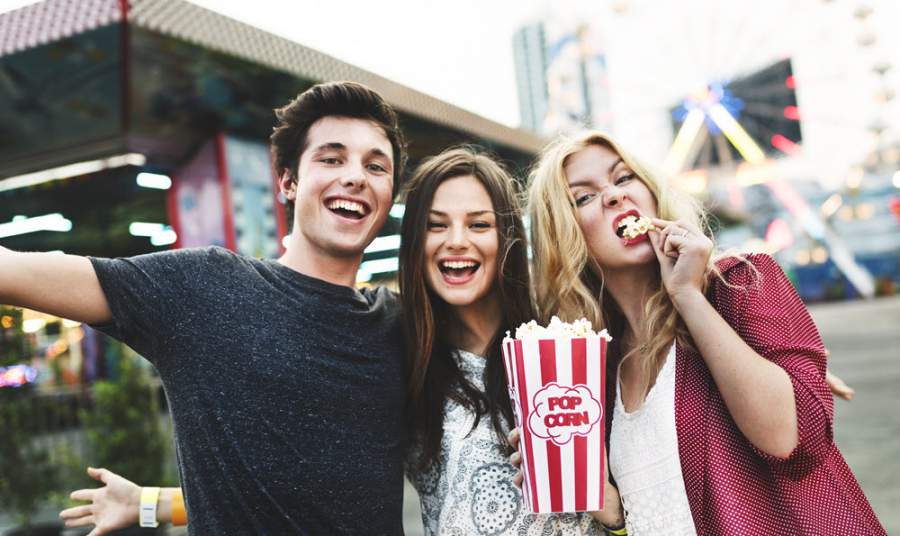 The discussion around substance abuse has always been polarizing. While many fight to change the conversation into a dialogue about the way in which addiction is a disease, many still believe that substance abuse is a moral choice. This belief stems from a misunderstanding about the way in which substance abuse changes the way the mind and body function. Rather than understanding the crippling dependencies it can cause, it is still a popularly held belief that someone can simply cease use if they wished to do so.
In light of the recent opioid epidemic, exploration into the notion that addiction is a disease rather than a choice has begun to sprout more fruitfully. Many people across the country are touched by addiction in one way or another, and this experience often plays a vital role in the development of opinions surrounding its nature. More than ever, people are engaging in discussions about addiction and how we can engage in meaningful conversation about addressing it.
Addiction from a Medical Perspective
In the medical community, addiction has been largely discussed as a health issue. Health care providers play a vital role in changing the discussion about substance abuse. With an intimate understanding regarding the way substance abuse becomes a disease, they are able to break down the barriers that often arise in conversations. Aside from the way in which they address addiction with the person who struggles with it, the way they frame it with their loved ones can provide valuable insight and allow them to better understand how it works. Armed with more knowledge, many of the conversations that do not typically surface have begun to find a place in public conversation.
Health care providers can also provide valuable resources to families looking for care options. When they work collaboratively to find the best treatment options for those with addiction, the process is made easier and better understood. Some of this involves changing the language around treatment options. For instance, some forms of addiction may require prescription medication to aid in the recovery process. The idea of using other drugs to treat drug addiction can seem perplexing to those who may not understand the process. Rather than presenting it in a way that may seem like replacing one drug with another, educating loved ones about the benefits of medication-assisted treatment can help them better understand the needs of a family member with an addiction.
Addiction from a Public Perspective
The idea of "just say no to drugs" has long been promoted starting at a young age. While the idea is rooted in a good place, the reality is that for many, it is not this clear cut. From the beginning, this idea presents addiction as a choice, which to many can translate to ceasing use is a choice as well. Rather than presenting two opposite choices, filling in the gaps between these ideas can make it easier to understand how someone could wind up with an addiction.
In a way, the current prescription drug epidemic has made this clearer than ever. Countless people have begun to struggle with addiction that developed as a result of using medications prescribed to them. While initial use was intended to treat a specific condition, it can quickly spiral out of control and become something much more dangerous.
For those who struggle with addiction, stigmas surrounding substance abuse can make it incredibly difficult to seek help. Fear of being judged or shamed for having an addiction can cause many to retreat further into themselves, making the condition that much worse. The longer addiction is left untreated, the more harmful it becomes. By changing the conversation around substance abuse, barriers can begin to come down and make it easier for a person to seek treatment options.
Moving Forward
As the medical community and public come together to change the conversation about addiction, more opportunities to provide resources to those in need become available. Removing the stigmas surrounding addiction is vital in helping many connect with valuable treatment options.
The change is still underway. Addiction is more readily becoming accepted as a disease that requires treatment rather than a moral failing. Medical providers are able to provide education to those with an addiction and their loved ones to help connect them to the resources that will help them throughout the recovery process. Insurance providers are beginning to expand their coverage to provide treatment options and family members are better able to understand the unique needs of their loved one. By breaking down the barriers in the conversation surrounding addiction, valuable conversations are taking place, and entering treatment is no longer something a person should feel shame about. Instead, it can be viewed as it should be: an important step in taking control of one's life and achieving sobriety.
Sources
https://www.keremeosreview.com/news/how-can-we-change-the-public-discussion-on-drug-addiction/
https://www.bloomberg.com/news/articles/2017-10-25/fda-aims-to-destigmatize-drugs-as-treatment-for-opioid-addiction