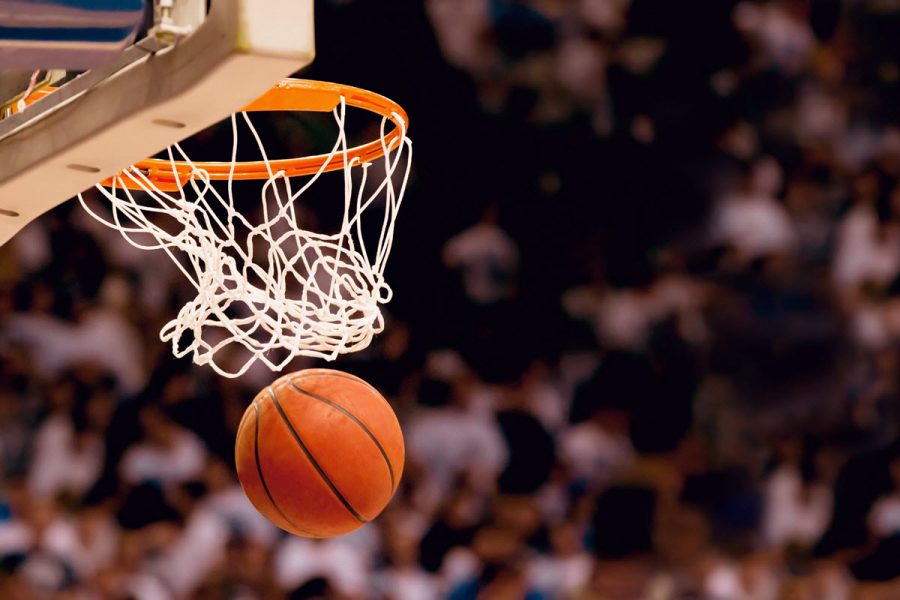 In the NBA, there are endless amounts of what-ifs. There are so many players that have been so close to greatness but fell short. Some were crippled by injuries and others were destroyed by tragic accidents. But drugs absolutely destroy a career, as has been shown in many instances. I will show three examples of players whose promising careers and potential greatness were wiped away by addiction and tragedy.
Destructive Drugs in Sports
Len Bias
Len Bias was perhaps the greatest unknown, and his is the most tragic story in NBA history. Len Bias was penciled in to be the next NBA great, the successor to the great Larry Bird—he was supposed to continue the Celtics dynasty for years to come. The 6-8 forward averaged 23 points and 6 rebounds in his senior season at Maryland and proceeded to win ACC player of the year. During the 1986 draft, Len Bias was set to be selected at number two overall by the Boston Celtics. North Carolina forward Chris Washburn said to Bias, "Are you packed for Boston?" And it happened. Len Bias was selected by the team that had won the title the previous year, and the future was looking brighter than ever. At that night at 3 a.m., Bias returned to his dorm room, and it was later found that he and his friends had been snorting cocaine for a few hours. At 6 am, Bias began having seizures and passed out. His friends, panicking, rushed Bias to the hospital. The doctors did everything they could to revive him, but at 8:50 AM, Bias was pronounced dead. There was shock nationwide. Red Auerbach had the harsh realization that the future of his franchise would be destroyed. Bias would have been an immediate impact player off of the bench, and would be a star in the league for years to come. If Bias had found treatment for his cocaine addiction, who knows what could've been. Cocaine destroyed Len Bias' chance at greatness, but more tragically, it took his life.
David Thompson
You probably have not heard of David Thompson. And if you have, you most likely do not know much about him. There was a time when David Thompson was the best player in the NBA. In his first ABA season, Thompson averaged 26 points along with an All-Star MVP and a trip to the finals against Julius Erving and the Sixers. Thompson's high flying dunks and great shot made him one of the most prolific scorers ever. He has the fourth-highest single-game scoring output ever, totaling 73 points. Thompson in his prime was as good as—if not better than—Michael Jordan. But his career was also hurt by drug use. Thompson was under a lot of pressure, and at 23 he was introduced to drugs. The Nuggets organization thought he could overcome it, but the alcohol and cocaine were too much for Thompson to bare, and he eventually fell off the wagon. The Nuggets needed to get rid of him, and traded him to the Seattle Supersonics for an unproductive Bill Hanzlik. In Seattle, he had two of the worst seasons of his career, barely playing in the second year. He attempted a return with the Indiana Pacers, but drugs continued to hold him back and he was out of the NBA by 1984. If Thompson played longer, would he be said in the same breath as Michael Jordan? Would he have been a top-five player of all time? He was inducted into the hall of fame in 1996, but what more could Thompson have achieved? We can never know, and it is once again due to the destruction of a man by drugs.
Michael Ray Richardson
Richardson was supposed to be the next great Knick. Although his career was solid, he could have amounted to so much more. Richardson was an All-Star three straight years with New York, and had four more solid seasons with the Nets. But in 1986, Richardson was banned from the NBA by commissioner David Stern for three failed drug tests. In 1988, Richardson was given a second chance, but he was soon kicked out of the NBA once again because his cocaine use caused him to fail two more drug tests. Richardson claimed that the expulsion was racially biased, and the obvious falsity of this charge made Richardson widely hated. Richardson was extremely talented during his career, but he could have amounted to much more were it not for drugs.
These stories show how destructive drugs can really be. They can turn life to death in a matter moments, or cause greatness to degenerate into mere disappointment. No matter what the reason or how helpful cocaine or heroin may seem in the moment, it is always a detriment to one's life and career. I want players to succeed and to thrive, and this is a message to all future professional athletes and people in general: drugs can and will ruin your life, and there is always an alternative. If it were not for drugs, who knows how many more people would be mentioned in conversations about the greatest players of all time.
More About Fitness as a Natural High
Have questions regarding treatment for drug abuse and addiction?
Call 800.465.0142 to speak with an admissions counselor.
Sources
http://bleacherreport.com/articles/653111-nba-rankings-the-top-10-careers-ruined-by-drugs-or-alcohol/page/10
http://www.sports-reference.com/cbb/players/len-bias-1.html
http://espn.go.com/espn/espn25/story?page=moments/34
http://bleacherreport.com/articles/243103-the-golden-nugget-the-tale-of-what-could-have-been
http://www.basketball-reference.com/players/t/thompda01.html