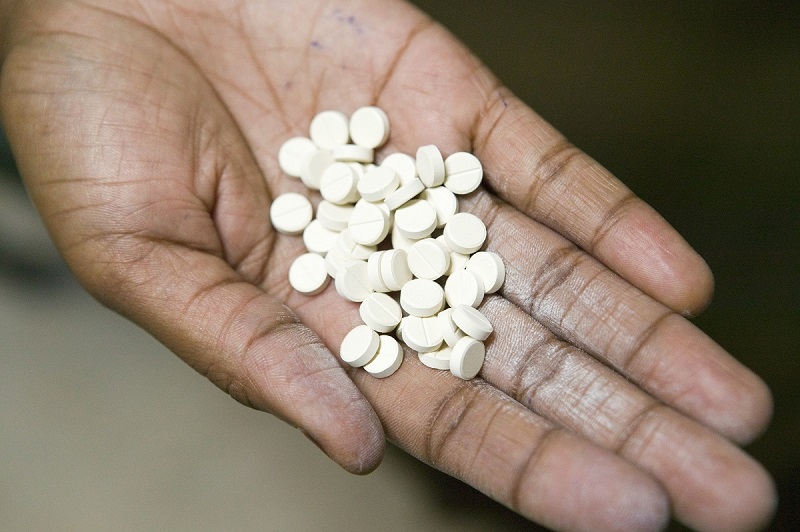 Prescription drug abuse is a growing problem across the United States.
Increased accessibility has made prescription medication a gateway drug for many, leading some to begin abusing more illicit substances in order to achieve a greater high. In 2014, deaths attributed to drug overdose—primarily opioid painkillers and heroin—skyrocketed to 47,000, according to the National Center for Health Statistics (NCHS). Painkillers and heroin both contain opioids, and, those who begin abusing prescription painkillers often find themselves ultimately abusing heroin because it is easier to obtain and costs less. The problem with prescription opioid abuse may begin with improper prescribing and dispensing of medications. Prescription drugs are already found in many homes, but the growing presence of "pill mills" has driven prescription drug abuse to record numbers. The state of Florida has found itself in the spotlight with numerous doctor's offices, clinics, and other healthcare facilities routinely engaging in questionable behaviors.
Do you wonder what the process of prescription drug treatment is? Click here to read more!
What are Pill Mills?
While many establishments prescribe medications appropriately for ailments and medical conditions, some establishments hand out prescription medications with little to no information. These establishments are referred to as "pill mills," and they put countless lives at risk. "Pill mills" can be doctors, clinics, or pharmacies that prescribe powerful medications inappropriately or for non-medical purposes. While they can present themselves in a variety of ways, the most common disguise is that of an independent pain-management center. These establishments often open and close quickly in order to evade the law, and they are most common in the states of Florida and Texas.
There are some signs that may indicate that an establishment is actually a pill mill. These include:
Only accepting cash
Not requiring insurance
No physical exams
No medical records or x-rays
Treatment is only available in the form of prescription pills
You can only pick up your medication from "their pharmacy"
You get to choose your own medication with no questions asked
There are security guards
There are large numbers of people waiting to see the doctor
They provide specific dates on which you can receive more medication
In some cases, doctors at these establishments are practicing and prescribing medication without a medical license. Without a legitimate medical purpose, prescribing pain medication is a felony that that carries a drug trafficking charge.
While legitimate pain-management centers exist to treat those with chronic pain or terminal illnesses, the growing presence of pill mills only serves to traffic drugs. Florida has been dubbed the "epicenter" of pill mills due to weak regulatory oversight of pain-management practices. There has traditionally been little oversight of physician dispensing habits and no statewide Prescription Drug Monitoring Program (PDMP), making Florida an easy place to run illegal business.
Florida's Action against Pill Mills
In 2010 and 2011, new laws were passed in Florida to curb opioid abuse and establish greater oversight into pain clinics across the state. The laws worked to prohibit advertising of prescription drug centers, on-site dispensing of most narcotics and simultaneously increased criminal penalties for those involved in the practice. State and local law enforcement further collaborated with the DEA to arrest pill mill owners, physicians, and staff, seizing assets and enforcing the new laws. Since these laws have gone into effect, while some substituted prescription opioids with heroin, the overall rate of death due to opioid overdose fell dramatically. The lack of accessibility to opioids via pill mills has also led to a decrease in opioid abuse throughout the state. The state found that after the new laws were enacted in 2010, the number of prescribed oxycodone tablets fell from almost 46 million to 1.2 million—a 97 percent drop.
Florida also implemented a Prescription Drug Monitoring Program in 2011 to help providers obtain a more comprehensive overview of patients' histories with prescription drugs. A year after the laws went into effect, the state saw a 1.4 percent decrease in the number of opioid prescriptions written. While this has been a major milestone for Florida, the national problem with prescription painkillers continues. In 2012, United States healthcare providers wrote 259 million prescriptions for opioid medications, which is enough for every person in the country to have a bottle of pills. Each day, 46 people die from prescription painkiller overdoses, and opioid drug-poisoning deaths have nearly quadrupled from 1999 to 2012. While Florida has made major strides in treating the prescription drug abuse epidemic, there is still a need for evaluation at a national level.
Sources:
http://www.forbes.com/sites/cjarlotta/2015/12/21/study-floridas-crackdown-on-pill-mills-is-working/#2f84940a273e
http://myfloridalegal.com/pages.nsf/Main/AA7AAF5CAA22638D8525791B006A30C8
http://www.miamiherald.com/news/health-care/article31685432.html
http://www.cbsnews.com/news/whats-a-pill-mill/