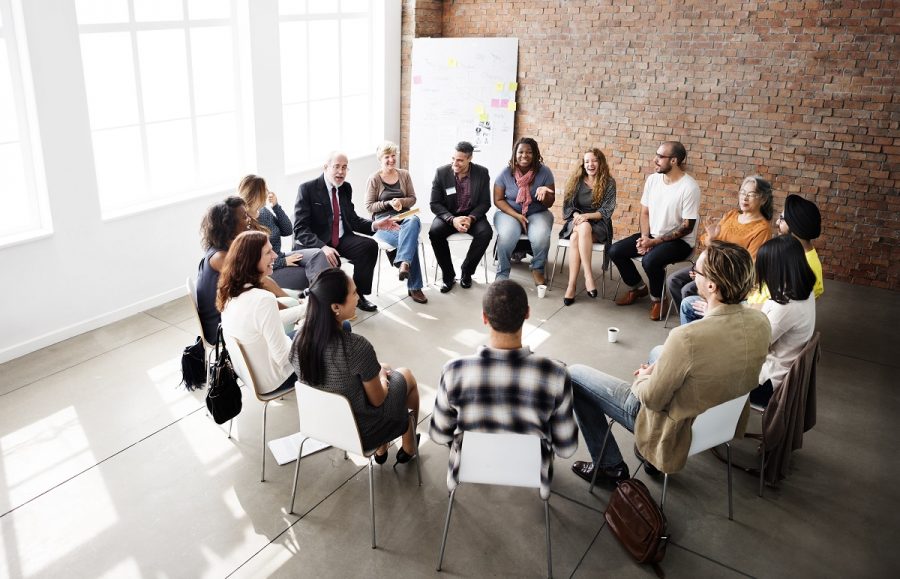 While many substance abuse treatment centers use similar approaches in rehab, no two people will have the same experience in treatment. Individual needs, personal history, and other varying factors all play a role in the way we treat substance abuse. It is important to understand these backgrounds in order to fully understand how to treat addiction.
One of the most critical components in addressing addiction is maintaining an open mind to new, more successful ways of treatment. In addition to this, it is important to change the way in which addiction is discussed and viewed. One of the biggest obstacles to overcome in addiction treatment is often the first: getting people who suffer from addiction to accept help. For many, this reluctance comes from the way in which addiction is stereotyped. Rather than treating it as a self-inflicted, voluntary behavior, it is important to address it as an illness like any other, rather than a failure on the part of the patient.
Standard treatment will not necessarily be effective. Just because a method has proven successful for one person does not mean it will work for everyone. Addiction develops for a variety of reasons, people develop tolerances to difference substances, and some suffer with painful withdrawal symptoms without drugs or alcohol, all of which highlights the need for unique treatment and greater empathy from healthcare providers. Biological and physiological factors begin to dominate a person's need to continue substance abuse. There is a point at which substance abuse ceases to become a choice and instead becomes a chemical dependence that drives impulses and insatiable cravings.
Changing How We Discuss Addiction
Drug addiction is often described using negative words. Terms like "clean" or "dirty" are often used without really considering the impact these words may have. Using words like "addict" instead of "patient" may be one of the factors that makes it difficult for a person to accept help. The stigmas surrounding addiction often have a strong influence over whether or not a person will seek help. Stereotypes and language carry a heavy weight with people. Although research shows that addiction can be influenced by genetic and environmental factors instead of "moral weakness," many still use language that suggests otherwise.
Is someone in your family struggling with addiction?
Call 800.465.0142 to speak with an admissions counselor.
Another common issue facing those in treatment is the way in which we discuss relapse. Going through treatment for addiction does not mean a person will return to their normal, natural state of being. Addiction is a disease that many people must battle for the rest of their lives in order to maintain sobriety. Having access to treatment, medication, and other resources does not guarantee sobriety nor success. Even celebrities with access to money, resources, and a variety of treatment options feel pressured and struggle with the stigmas surrounding addiction. If a person experiences relapse even with access to these resources, the way in which the person may be perceived by others or themselves can carry a heavy, negative weight. In fact, the way relapse is treated can cause some to avoid returning to treatment because of their fears associated with being a failure or disappointment. Relapse is a common experience in substance abuse treatment, but the expectations many place on those in the process can overwhelm some and set them up for failure.
Become a substance abuse counselor
Approaches to addiction treatment must change. Other chronic diseases, such as diabetes and obesity, use evidence-based care that examines different approaches to treatment to determine what is the most effective. In many cases, addiction treatment facilities rely on methods created by 12-step models, which while effective in their own regard, do not account for genetic makeup and environmental factors. In some cases, these approaches rely on spirituality and religion as a tool in recovery, and this does not work for everyone, nor is it a way to scientifically treat addiction. Instead of focusing on following these steps, many facilities may find more success using support groups with comprehensive approaches to care, including therapy, medication, and support.
Chronic conditions must be managed for a lifetime. They require consistent care and attention in order to remain successful. When addressing addiction, it is important for treatment facilities to take behavioral health, physical health, genetic history, and environmental factors into consideration.
Sources:
http://www.huffingtonpost.com/2015/03/03/drug-addiction-language_n_6773246.html
http://www.baltimoresun.com/news/opinion/oped/bs-ed-prince-opioids-20160531-story.html
http://www.wsj.com/articles/rehabbing-our-ideas-about-addiction-1466091501