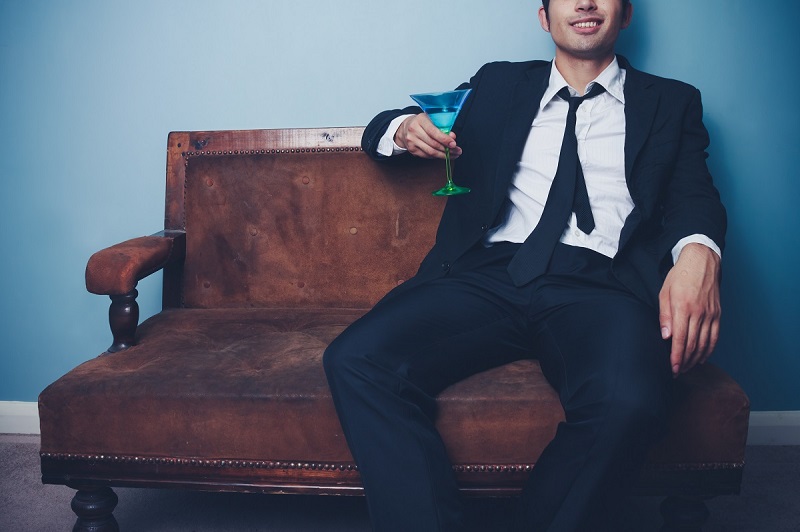 As a society, we largely view substance abuse and addiction as a problem of the youth.
When we talk about addiction, we are most often thinking of teenagers and young adults—drug use is seen as part of growing up, something they'll eventually leave in their past as they mature and age. In reality, substance abuse, particularly prescription drugs and alcohol, is the one of the fastest growing problems among middle-aged adults in the United States. Even as these numbers grow exponentially, this epidemic is largely ignored and underestimated. It is frequently misdiagnosed and untreated, and has quickly become one of the leading causes of death among adults between the ages of 40 and 64. Over the past 30 years in particular, this age group has topped statistical charts relating to abuse, addiction, and death.
Factors in Middle Aged Addiction
There are a number of factors contributing to the rise in addiction among the middle-aged in the United States.
Increased prescriptions: The leading cause of addiction in middle-aged people is the availability of prescription medications. As people age, they tend to be more prone to injuries and health issues that may require a prescription medication to treat. Drugs like opioids are prescribed at an increasingly high rate to manage pain related to injuries and surgery. While these drugs are incredibly effective, they also carry a high risk for dependency. Prescription opioid addiction can lead to the use of other drugs, such as heroin, because it is easier to obtain, cheaper, and produces similar effects.
Past experiences: Many of today's middle-aged adults grew up during the 60s and 70s at a time where recreational drug use was widespread and celebrated. Those who grew up as a part of this generation make up a large percentage of marijuana users and other mood-altering drugs. Habits that developed as a result of substance abuse during this period of time can carry on throughout life.
Mental health disorders: Another common influence on the development of substance abuse is the presence of mental health disorders. Many will use drugs and alcohol as a way to alleviate symptoms of a mental health disorder. More often than not, use of substances exacerbates the condition and can worsen their physical and mental health. As this pattern of self-medication develops, it creates a cycle of substance abuse as means of escaping symptoms of mental health disorders, and continuing to use them as a way to feel "normal".
Click here to learn more about prescription drug treatment and how it can be effective to numerous age groups
Seeking Help as a Middle-Aged Addict
It can be difficult to diagnose addiction in a middle-aged adults due to the fact that symptoms of substance abuse can sometimes mimic symptoms of other disorders common among the middle-aged population. These diseases include diabetes, dementia, and depression. Because of this, middle-aged addicts are often misdiagnosed and do not receive the help they need. In addition to the lack of data pertaining to substance abuse among older adults, there are other factors that contribute to an older person's willingness, or lack thereof, to seek treatment. These factors include:
Perception of substance abuse: One of the most influential factors in a person's willingness to seek help is the sense of disapproval and shame associated with substance abuse. Middle-aged adults tend to view addiction as a "private matter", and in many cases, the relatives of older people view their addiction as shameful. This may lead them to choose to ignore it altogether.
Ageism: Another major factor in addiction treatment for older adults is the fact that many people subconsciously believe there are different quality-of-life standards for older generations. In many cases, people think that addiction among older adults is a less important issue than addiction among young adults because they view it as a waste of healthcare resources. This is made abundantly clear through statements such as "they will not be around much longer anyway," or, "substance abuse is the only thing that makes them happy."
Other health issues:Older adults experience worsened symptoms of substance abuse than young adults due to physical and psychosocial conditions. Substance abuse can have a dramatically negative effect on a middle-aged person's health, and may accelerate the normal decline of functioning that comes with age. Substance abuse also puts older adults at higher risk for injury, illness, and other negative outcomes.
Middle-aged addicts are most likely to struggle with addiction to prescription drugs, alcohol, and heroin. It is important to recognize the signs and symptoms of addiction, ensuring it is not misdiagnosed as another health condition. As the death toll rises among middle-aged Americans, it is becoming increasingly difficult for this addiction epidemic to go unnoticed.
Sources:
http://www.ncbi.nlm.nih.gov/books/NBK64422/
http://shadowmountainrecovery.com/middle-age-addiction-problem/