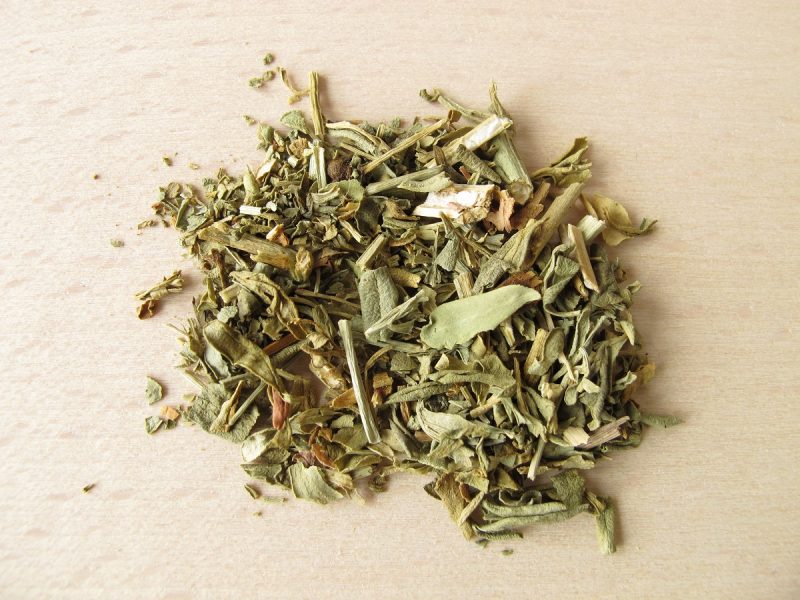 With the introduction of synthetic drugs, substance abuse has taken a completely different form. In the 1990's, a chemist named John W. Huffman began researching methods of creating substances that mimicked the effects of cannabinoids—the chemicals found in marijuana—so that he could research their therapeutic effects without using actual marijuana. He was successful in finding a substance, and he later published instructions on how to manufacture it, only to have countless people begin manufacturing the substance for recreational purposes. Despite dangers of using the substance, K2 drug abuse has skyrocketed and continues to be problematic as it is an unregulated and unpredictable substance that is easy to obtain.
What is Synthetic Marijuana?
Synthetic marijuana, also known as spice or K2, is designed to resemble marijuana and is often misrepresented as a legal alternative to the drug; however, it has many dangerous side effects that vary from use to use. Synthetic marijuana is essentially dried leaves coated in an array of chemical substances. They are often sold in brightly covered packages and under a variety of names online and in stores. It is incredibly popular among teenagers and young adults due to its cheap prices and the fact that it does not show up on drug tests. The drug has significantly different side effects than marijuana and can cause symptoms such as nausea, vomiting, anxiety, high blood pressure, shaking, seizures, hallucinations, and paranoia. It has even been known to cause users to act violently. Since it is an unregulated chemical cocktail, users will never truly know what they are consuming—its contents can vary between batches and brands.
Learn the Telltale Signs of Drug Abuse
According to a recent NYC Health Department report, K2 was responsible for 4,500 emergency room visits in 2015 alone. The Centers for Disease Control and Prevention (CDC) has reported a 229 percent increase in calls to poison centers between January and May of 2015 due to K2 use. Hundreds of variations have been created and have been sold for substantially lower prices. Marijuana may cost a person hundreds of dollars, while K2 is often sold at prices ranging from 10 dollars to 50 dollars. For years, synthetic marijuana was marketed as potpourri and its packaging claimed it was "not for human consumption," but as abuse expanded, states began to take note of and crackdown on this new product. While this has made the drug slightly harder to obtain, it is by no means eradicated, since manufacturers constantly change the formulation to avoid federal regulations and bans.
Addressing the Epidemic
It is difficult to contend with the sale and use of K2. As formulations change, it becomes impossible to ban every variation of the drug. Since the drug is often marketed as a legal, cheaper alternative to marijuana, many users can still find ways to obtain it. Some argue that the legalization of marijuana may help address the issue; however, there is no way to determine if this would actually reduce the demand for the synthetic compound.
As the debate surrounding the legalization of marijuana continues in many states, it becomes even more important to address the need for education surrounding the dangers of synthetic drug use. Chemical formulations constantly change and it is not uncommon for synthetic cocktails to contain other illicit drugs. Each use of a synthetic drug is a gamble because there is no way to know exactly what is in it. Many are unaware of the risks they take by using K2.
Is someone in your family struggling with addiction?
Call 800.465.0142 to speak with an admissions counselor.
Since K2 contains any variety of chemicals and substances, addiction treatment is critical in addressing the growing problem. Withdrawing from use can be potentially dangerous and the assistance of a medical detox center may be required in order to ensure it is a safe and comfortable process. A professional team of treatment experts can uncover the underlying causes of substance abuse and help individuals overcome addiction through personalized treatment. Depending on the severity of addiction, a person may require inpatient care as they recover and develop life skills to support a sober lifestyle. Due to the fact that synthetic marijuana is largely abused by adolescents and young adults, age-specific treatment can be incredibly beneficial in uncovering the unique influences on addictive behaviors and help produce more effective individualized care for long-term sobriety.
Sources:
https://www.theguardian.com/us-news/2016/aug/01/k2-synthetic-marijuana-legal-drug-dangerous
http://www.rollingstone.com/culture/features/synthetic-marijuana-everything-you-need-to-know-about-k2-drug-spice-20160713
http://www.nytimes.com/2016/07/22/opinion/k2-drug-overdoses.html?_r=0