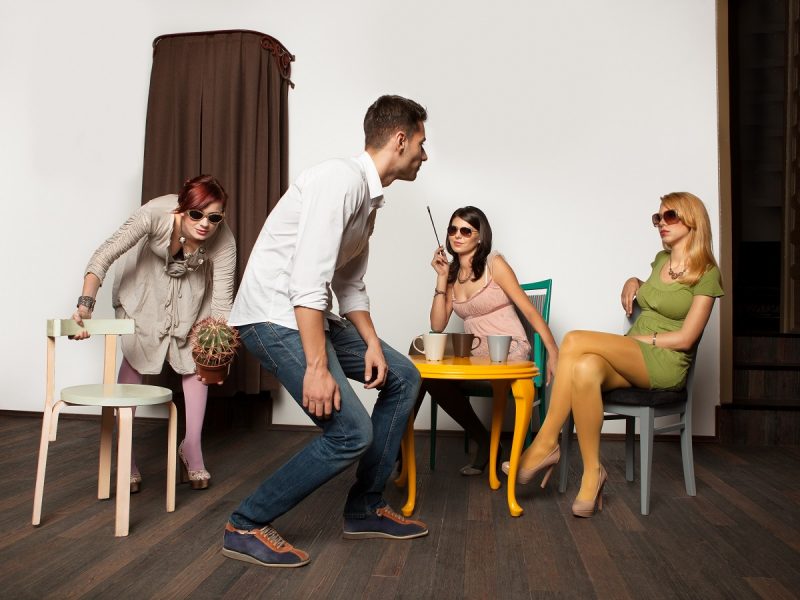 Role play exercises are used in everyday life. When preparing for an interview, a big presentation, or any other major event, people often practice ahead of time by running through potential scenarios. This practice allows people to feel more confident in their situation, reduces anxiety, and prepares a person to deal with difficult situations or questions. Role play therapy can be a big benefit to many different people in treatment by preparing them for future situations that they may face.
Role-playing exercises can take place between two or more people and may be applied to virtually any area of life. These exercises are most effectively used to address difficult and unfamiliar topics, and may be used to deal with emotionally difficult conversations or to resolve conflict. Acting out scenarios can help identify ways in which people may respond to situations and create new approaches to particular events. It can also serve to identify behaviors that may be counter-productive or find the most effective ways to handle situations. Role-playing can also provide insight into what others may feel about a situation.
In the context of addiction treatment, role-play exercises can be especially beneficial. This form of therapy is used in individual, group, and family therapies. Role-playing allows clients to identify their own feelings surrounding a given situation while simultaneously learning how others may feel. These exercises also help clients learn to apply words to their feelings and more successfully navigate any interactions they may have with others.
How to Conduct Role-Play Exercises
Setting up a role-playing session in treatment can be easy and effective. There are several steps that can be used to guide a session:
Identifying the situation:

Before beginning, it is important to identify the situation that will be addressed. This will help encourage discussion about a particular topic and ensure relevant information is discussed. In group therapy settings, it is important to have open discussion and invite people to participate in icebreaker exercises if they are unfamiliar with others in the group.

Include details:

Role-playing exercises should be made to feel as real as possible. Be sure to include details about the situation so that the problem and solutions become more relevant. If there is a desired outcome, details can help guide the role-playing exercise in the right direction.

Assign roles:

Whether it is a group activity or a one-on-one session between a client and therapist, assigning roles can help people learn how to deal with a situation. Having people change roles can also help them think about a situation more broadly and better understand how to handle it. By introducing different emotions and perspectives, clients can better imagine how others may think, feel, or respond to situations while gaining insight into their own perspective.

Act it out:

In role-playing exercises, clients should act out situations using different approaches to learn how to handle situations more effectively. Acting out these events can help clients better understand approaches to difficult topics, and learn what is most effective when dealing with different scenarios. 5. Discuss what was learned: Following a role-playing exercise, it is important to discuss what was learned. This can help clients better understand themselves as well as those around them, leading to better interactions in future situations.
Role Play Therapy in Addiction Treatment
Role-playing is an excellent way to gain valuable insight into all parties and sides of a given situation. It allows participants to gain more confidence in themselves while simultaneously becoming more aware of the feelings and thoughts of those around them. It also can help participants focus their thoughts and connect them more successfully with language that improves interactions overall.
Role-playing can provide breakthroughs in treatment, helping people develop communication skills and sensitivity to the thoughts and feelings of others. It is also particularly beneficial in dealing with situations that involve denial of a problem.
In some cases, people may feel anxious or nervous regarding role-playing exercises because they may feel silly or unable to participate. There are different ways to address this sort of anxiety, including providing scripts as part of a demonstration or allowing other people to provide suggestions during the role-play interaction to help someone arrive to the right conclusion.
Therapy techniques like this can have lasting benefits in addiction recovery, especially in a consistently therapeutic environment. Residential treatment centers allow clients to continuously grow and internalize lessons from their treatments. Click here to find out more about the benefits of residential treatment.
Have questions regarding addiction counseling for yourself or a loved one?
Call 800.465.0142 to speak with an admissions counselor.
Sources:
https://www.mindtools.com/CommSkll/RolePlaying.htm
http://blogs.psychcentral.com/therapy-soup/2011/01/therapy-tools-role-playing/