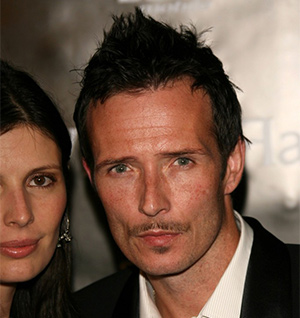 The news has been inundated with tragic stories of celebrity addiction gone wrong, and each one leaves us asking questions:
How do these celebrities get to this point and what can be done to help? Scott Weiland, best known as the lead singer of the band Stone Temple Pilots, is the most recent celebrity to pass tragically after a long battle with addiction. He is the last in a string of losses that include Whitney Houston, Philip Seymour Hoffman, Cory Monteith, and Amy Winehouse. For many of these celebrities, their struggles with addiction took place in a very public space, which can contribute to their successes and failures in recovery. Their trials and tribulations are often scrutinized by the public, and the stigmas associated with addiction can make it difficult for many to admit there is a problem. Fame comes with greater access to resources, but it also comes with increased access to addictive substances.
Addiction in the Public Eye
Celebrities are not immune to the consequences and struggles associated with substance abuse. While we often idolize celebrities and envy their lavish lifestyles, they face many of the same struggles as the rest of us. The difference, however, is that most of us are afforded the privacy to recover out of the spotlight. If we fail, there is not a headline on newsstands sharing our struggles with everyone. This visibility is often what makes it difficult for celebrities to seek help in the first place. They are afraid that the stigma surrounding addiction will impact their careers and lifestyles, and the scrutiny they face—should they fail—can be enough to deter even the most influential people from seeking help.
Addiction has been responsible for the loss of many influential, talented celebrities over the years. Whether it is due to multiple failed attempts at achieving sobriety, an inability to manage addiction, or the side effects and consequences of abuse, it can take the lives of anyone in a blink of an eye. The recent unexpected passing of Scott Weiland is a harrowing reminder of the consequences of addiction. Weiland had publicly struggled with addiction for many years, undergoing periods of sobriety followed by relapse, and then achieving sobriety again. For more than two decades, Weiland was in and out of rehab, and his struggle with addiction is cited as one of the major reasons Stone Temple Pilots disbanded.
Weiland's experience with addiction highlights one of the most crucial aspects of addiction treatment. If a person is unable or unwilling to acknowledge that they have a problem with substance abuse, it can prove difficult to get them the help they desperately need. Addiction, unlike physical injuries or ailments, affects a person's mental state of being, which can make it difficult for them to realize there is a problem they must face. Celebrities also have to cope with the narcissism and self-absorption that is inherent in fame, and are especially susceptible to addiction. For musicians like Weiland, life on the road is often accompanied by some of the greatest pressures they face. It is physically and emotionally exhausting and dealing with addiction under these circumstances can be nearly impossible without the right support in place.
Celebrities Influence on Substance Abuse
https://sobercollege.com/2015/substance-use-or-abuse/
Whether or not we want to admit it, celebrities' actions often influence our own choices and motivations. They serve as role models in many people's lives and inspire people to take action, both good and bad. With the tragic loss of so many influential celebrities, perhaps the silver lining is in the example they can serve for those struggling with addiction. We often think celebrities exist on another plane, untouchable, and unaffected by many of the things "normal people" experience. Battles with substance abuse and addiction are often eye-opening and remind us that no one is completely free from the potential consequences of substance abuse. Without proper care and treatment, substance abuse can take the life of anyone without a moment's notice.
What can be learned from this tragic story is that sober living is lifelong journey that requires constant maintenance and care. Virtually anyone who beats addiction can relapse and need to start over again. Rather than viewing it as a failure, it is important to view it as another opportunity to achieve sobriety and to find the most effective means of doing so. It is never too late to ask for help, and it is important to enlist the help of anyone who supports your sober lifestyle. It is paramount to put aside your fears about what others may think—or that you might fail—and to value your life and the quality of it above all else. Achieving sobriety is only done through action and with the proper support during recovery and in life after treatment.
Sources
http://www.latimes.com/entertainment/music/posts/la-et-ms-scott-weiland-musicares-addiction-drugs-substance-abuse-education-20151205-story.html
http://drugabuse.com/library/famous-drug-abusers/