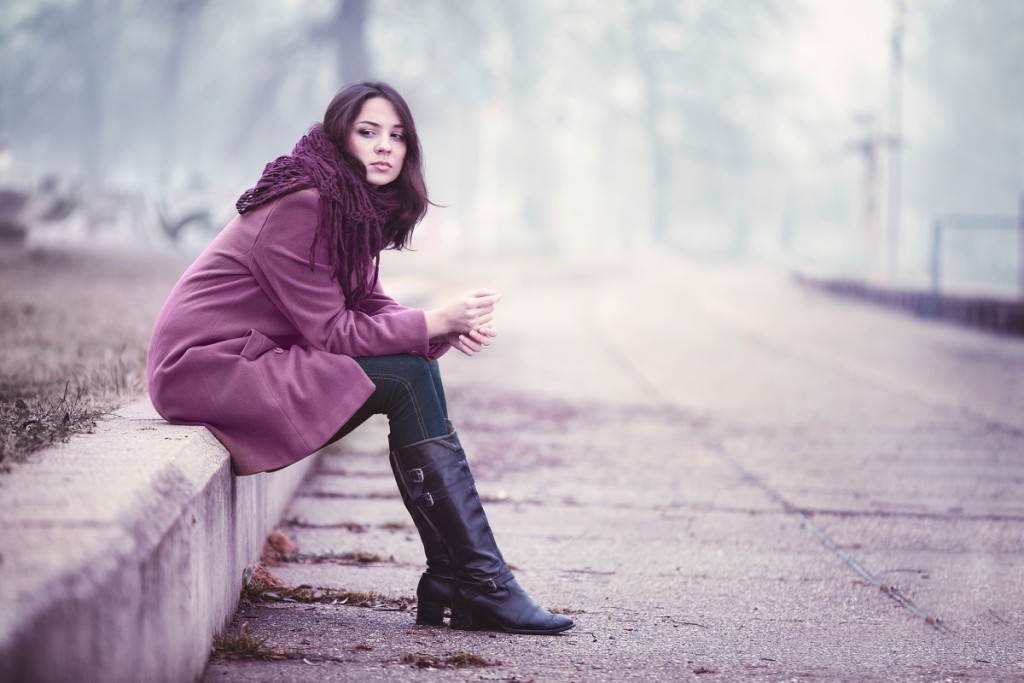 With the shifting seasons, the days become darker earlier and the weather get colder.
The cooler weather that comes with fall and winter months can be hard for many people, since it limits many of the activities they enjoy. Long, dark days can be hard to endure. For some, this shift in weather can bring with it negative emotions and symptoms. This condition is known as Seasonal Affective Disorder (SAD). Although the depressive symptoms associated with Seasonal Affective Disorder tend to dissipate once this time of the year passes, for some, it can be debilitating and require treatment. In certain cases, individuals may self-medicate using drugs and alcohol in order to cope with their symptoms. Although Seasonal Affective Disorder improves as days lengthen and weather warms, the effects of substance abuse often linger and can lead to the development of addiction.
Women are more commonly affected by Seasonal Affective Disorder than men. An estimated six percent of individuals in the United States struggle with it, and approximately 10 to 20 percent of the population believe they struggle with at least a mild form of it. In most cases, symptoms of Seasonal Affective Disorder do not begin to manifest until after the age of 20, but as a person ages, they are less likely to develop it later in life. When a person has Seasonal Affective Disorder, these symptoms also tend to be cyclical and return every year as the weather changes.
Symptoms of Seasonal Affective Disorder (SAD)
Symptoms of Seasonal Affective Disorder can vary, but those who suffer from it generally experience similar effects. Many with Seasonal Affective Disorder struggle with:
Maintaining positive relationships with those around them.
Caring for oneself, including personal hygiene, sleeping well, eating a proper diet, and attending to personal health.
Showing up to work on time, if at all.
Managing household responsibilities such as cleaning, paying bills, and grocery shopping.
People can experience any combination of the following symptoms, such as:
Changes in weight (usually weight gain)
Fatigue
An inability to concentrate or focus
Irritability
Agitation
Joylessness
Hopelessness
Isolation from friends and family members
Changes in sleep patterns (usually increased)
Lack of interest in activities one enjoys
Seasonal Affective Disorder tends to be particularly troubling for those who are recovering from addiction, especially if they are unaware of its effects on their mood and discomfort. Many are particularly vulnerable to relapse during this time. Identifying Seasonal Affective Disorder can help individuals learn to manage their symptoms and receive the appropriate medical treatment. Click here to learn more about Sober College's innovative drug rehab and how it could help with SAD.
Treating Seasonal Affective Disorder
An individual can make a number of lifestyle changes that quickly and effectively manage symptoms of Seasonal Affective Disorder. Some of these changes include:
Eating a healthy, balanced diet, complete with fruits, vegetables, and whole grains
Exercising regularly
Getting enough sleep every night
Establishing regular times to go to sleep and wake up
Making an active effort to participate in fun and enjoyable activities
Avoiding substance use as a means of coping with negative feelings
In addition, there are several forms of therapy that can help alleviate symptoms of Seasonal Affective Disorder.
Engage with a medical professional: If it is suspected that an individual is struggling with Seasonal Affective Disorder, engaging with a medical professional can be incredibly beneficial. The sooner an individual consults a doctor, the better they will be able to manage their symptoms. It is important that an individual remain aware of depressive symptoms and stay open and honest in discussing how they affect their mood.
Light Therapy: Some may benefit from the use of light therapy. Light therapy can counteract the effects of the days growing darker for longer periods of time. This form of therapy uses a special machine that is able to produce light similar to that of natural light. Depending on their symptoms, an individual may use light therapy up to two hours a day.
Cognitive Behavioral Therapy (CBT): This form of therapy has become increasingly popular and is often used in conjunction with light therapy. Cognitive Behavioral Therapy works to identify the negative thoughts and behaviors that influence substance abuse and other symptoms of Seasonal Affective Disorder, and helps individuals develop healthy coping mechanisms.
Medication: In some cases, individuals may require antidepressant medication. Individuals may use this medication during specific times of the year to address severe symptoms of Seasonal Affective Disorder. This may take a bit of experimentation to determine what medication is most effective in treating symptoms, but it can be highly beneficial for many.
Natural supplements and remedies: Some suggest that natural supplements, such as St. John's Wort, omega-3 fatty acids, and melatonin, can be helpful in managing symptoms. In addition, many recommend meditation as a means of relaxing and focusing on positive thoughts.
Sources

http://alcoholrehab.com/addiction-recovery/seasonal-affective-disorder-in-recovery/

http://www.dualdiagnosis.org/seasonal-affective-disorder/