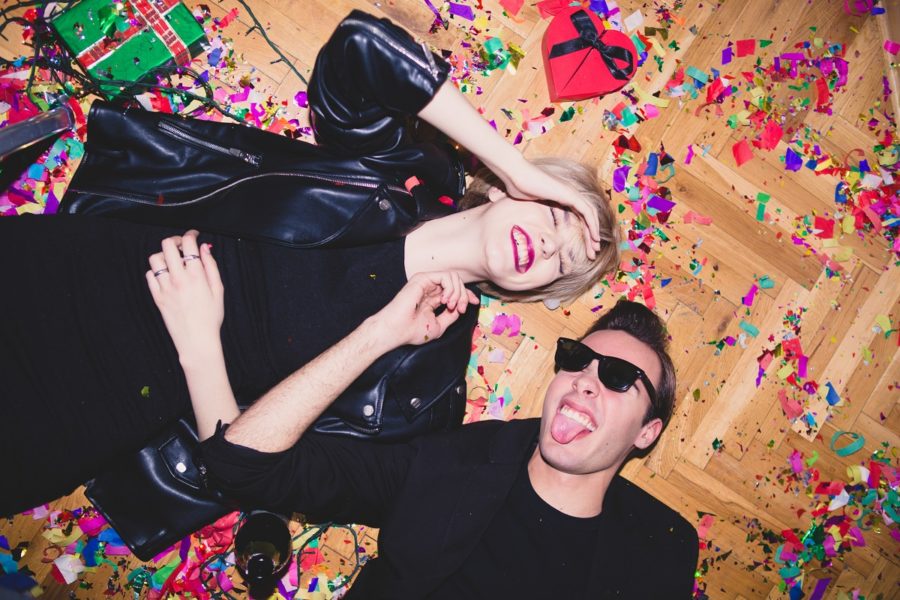 College is a time for exploration, development, and independence, but it is also frequently associated with alcohol consumption, partying, and experimentation.
Many college students drink alcohol, using it as a way to have fun, connect with others, or relax. However, alcohol can easily become a crutch and many rely on it to the point of dependency and addiction.
Many students in college jump at the opportunity to study abroad. Students travel overseas through educational exchange programs, exploring new parts of the world and learning about other cultures. The experience itself is monumental, but some students choose to capitalize on it by engaging in alcohol consumption and experimenting with drugs to enhance their experiences. Although college students frequently engage in these behaviors at home, when studying abroad, many students report drinking more alcohol, using more drugs, and experimenting with substances they had never used before. According to a recent survey from the University of Washington, students who studied overseas for three to five months reported consuming an average of eight alcoholic beverages a week, double that which they consumed while at home. Another survey included 1,000 students who had studied abroad, and approximately half of participants stated they consumed more alcohol overseas than while at home. In addition, 11 percent reported they were more likely to black out while drinking overseas, 29 percent stated they used drugs, and 11 percent reported having tried drugs for the first time.
Factors in Substance Abuse Overseas
Legal drinking age and different cultural norms are major influences on the use of alcohol overseas. Students who traveled to Europe, New Zealand, and Australia were found to consume the highest amounts of alcohol. Students who traveled to countries where drinking is not as widespread drank substantially less. Before traveling abroad, students who were under 21 reported consuming less alcohol than their older peers. Upon traveling abroad, their rates of alcohol consumption increased substantially by about 170 percent. Once they returned home, they continued to consume higher amounts of alcohol regardless of whether or not they were of legal age. In countries where the legal age of consumption is less than 21 years old, students were more like to seek out alcohol and set goals of consuming higher quantities.
Other influences on alcohol consumption include culture and atmosphere. In European countries, meals are often accompanied by wine or beer. Having one glass with most meals can easily lead to an increase in overall alcohol consumption. Students also find that being away from home in a foreign country creates a sort of "spring break" atmosphere in which students want to have fun, party, and engage in more drinking than usual.
The Dangers of Increased Consumption Overseas
While students engage in many of these behaviors at home, their increased usage coupled with being in a foreign country can potentially put them at risk. Being in an unfamiliar country and engaging in risky behaviors can put students at risk for injury or trouble with the law. Students may feel invincible, but increased consumption in unfamiliar situations can make already risky behaviors potentially more dangerous. Going home with a stranger, not understanding one's own limits, and experimentation with new substances can result in self-injury, injuries to others, arrests, or removal from study abroad programs. Additionally, young students are at risk of being a target of theft or other crimes, especially when under the influence of drugs or alcohol.
How can binge drinking destroy the brain? Click here to read more about how alcohol can have negative effects on brain development.
Although there are some risks with studying abroad, the Forum on Education Abroad found that the most common incidents involving American students were related to gastrointestinal illnesses. Students reported more cases of this than aggravated assaults, robberies, and deaths combined. For the most part, study abroad programs are productive, helping students learn to be more open, effective, and adaptable. Studies show that students who engage in study abroad programs are twice as likely to be employed and earned more money compared to students who did not study abroad. Students self-report that the study abroad programs help them develop more effective communication skills and increased tolerance.
Sources:
http://healthland.time.com/2010/10/13/study-college-students-drink-more-while-studying-abroad/
http://www.bloomberg.com/news/articles/2016-01-20/study-students-studying-abroad-get-drunker-do-new-drugs
https://www.ncadd.org/blogs/entry/college-students-studying-abroad-drink-more-alcohol-while-they-re-away