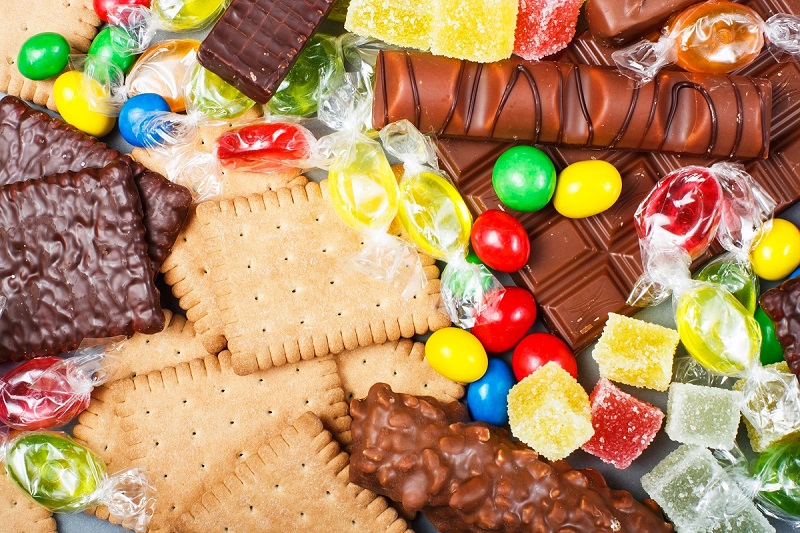 Sugar is something we consume regularly from a very young age.
In many cases, sugar consumption begins before we even have a say in the matter—many popular baby formulas and foods contain sugar or corn syrup. Sugar consumption is often casual or social in nature. This is especially true during the holidays or times of celebration, such as a birthday or anniversary. Even a trip to the movies is usually accompanied by a sugary soda or snack. Eating sugar is a way to satisfy cravings; it is often used as a reward or sometimes as a method of reenergizing oneself. However, as these habits continue and sugar is consumed more regularly, it can become difficult to stop. A person may find themselves cranky, tired, irritable, or even sick without it. These symptoms indicate there is a problem developing, and that is sugar addiction.
Although it may seem like a strange concept, sugar addiction is real and is similar to addictions to substances such as drugs or alcohol. When foods that contain sugar are consumed, dopamine is released in the system, which is responsible for "feel good" sensations. When these foods are consumed regularly or in excess, the body begins to build a tolerance, which means more sugar must be consumed in order to achieve the same effects. This is the same process that occurs in drug and alcohol use, gradually leading to dependency and addiction. Much like these substances, sugar causes the brain to crave more, which can have a powerful effect both physically and psychologically. While symptoms such as weight gain and obesity are obvious signs of a potential problem, there are other consequences that are mental or psychological in nature, and still more that can be life-threatening.
Interested in other types of food addiction? Check out our page about caffeine addiction and problems it can create.
Identifying Sugar Addiction
Sugar addiction can be difficult to identify. Similarly to alcohol, sugar is a legal substance that is readily available in many homes, stores, and venues. When someone buys or consumes a sugary treat, they rarely give it a second thought. Unlike drugs, sugary foods and beverages are easy to find, inexpensive, and appear harmless. While sugar is obviously found in many treats such as candy, soda, baked goods, fruit drinks, sports drinks, and some coffee beverages, it is also found in other commonly consumed items such as salad dressings, deli meats, sauces, soups, and baby formula. Signs and symptoms of sugar addiction may not be readily apparent, but any of the following behaviors may indicate that a larger problem exists:
You make excuses for sugar consumption.
You use sugar as a means of motivating yourself or as a reward.
You make special trips to the store or a coffee shop in order to satisfy cravings.
You keep a secret sugar stash or find yourself binging on sugary treats.
You have tried to limit or stop your sugar consumption, but cannot.
Sugar addiction causes the brain to rewire itself and actively seek more sugar, just like drug addiction. This is because sugar and drugs affect the same areas of the brain. Chemicals in the brain make people like the taste of sugar, and surges of dopamine make people crave sugar even more. Withdrawal from sugar, much like drugs or alcohol, can cause anxiety or depression, followed by intense cravings.
Sugar addiction is most apparent when withdrawal symptoms are present. These include:
Headaches (These may be mild in nature, occurring on and off over a period of a couple days)
Low energy
Mood swings
Muscles aches and pains
Nausea
Vomiting
Stomach pains
Chills
Sweating
Insomnia
Runny nose
Dilated pupils
Watery eyes
Hunger
Consequences of Sugar Addiction
There are several types of sugars; however, fructose is primarily responsible for obesity problems and digestive issues. Excessive sugar consumption can have many adverse effects, both physically and psychologically. Some of these consequences include:
Obesity or being overweight
Type II Diabetes
High blood pressure
Heart disease
Tooth decay
Stress
Hot flashes
Gout
Infertility
Erectile dysfunction
Kidney disease
Poor skin quality
Fatty liver disease
Depressed immune system
Cancer
Stroke
Liver failure
Overcoming Sugar Addiction
For some, it can take a couple of months for sugary treats to lose their appeal. For others, it can take a year or more. At some point, the sight of a sugar-filled treat may make a person feel nauseous or repulsed, and they may no longer feel the same temptation they once did. However, much like alcohol, one sugar binge can kickstart cravings again and re-enable the cycle.
To effectively overcome sugar addiction, there are several foods and drinks that must be avoided:
Drinks: Many drinks contain sugar. These include orange juice, apple juice, sports or powdered drinks, soda (especially diet sodas), flavored milk, beer, and soy milk.
Bars: Bars that contain dried fruit, honey, and other variations of snack bars often contain sugar.
Sauces and condiments: Be sure to check labels. Jellies, barbecue sauces, honey, and many pre-made sauces contain large amounts of sugar.
Fast food and restaurants: Many foods prepared at these venues include sugar. Even Thai, Malaysian, Chinese, and other ethnic foods are often modified to appeal to sugar-addicted consumers. Foods labeled "sweet," "chili," "honey," or the like often have sugary sauces.
Ice cream
Chocolate
Breakfast cereal
Bread
Dried fruit
Yogurt
While it may seem like this eliminates a number of favorite treats, there are many other foods that are healthy, delicious, and better for you than sugary snacks. These include:
Vegetables: Vegetables should be the primary food consumed. Everything including leafy greens, potatoes, carrots, broccoli, mushrooms, and asparagus can make great snacks or meals. Avoid vegetables juices, however, as these often contain concentrations of fructose.
Meats: Red meat, poultry, and fish are all highly recommended. Try to purchase these fresh and unprocessed. Prepared or marinated meats often contain sugar and should be avoided.
Fruit: Fruits do contain sugar, so it is recommended that you do not consume large amounts. Tart berries and sour citrus fruits are recommended over sweeter fruits such as grapes, apples, and ripe bananas.
Dairy: Dairy that is full-fat and non-sweetened is recommended. Although it is widely believed that foods containing fat make you gain weight, that is not necessarily the case, since manufacturers often add sugar to make up for the lack of fat. Low-fat, flavored dairy products should be avoided.
Drinks: Water, herbal tea, full-fat milk, coffee (not instant), and soda water are great alternatives to popular sugary beverages.
The No Sugar Movement
Although it is possible to have a healthy, balanced relationship with sugar, some argue that sugar is the greatest threat to human health. Aside from the risk it poses to personal health, the group argues that sugar takes a dramatic toll on our economy. Led by Robert Lustig, a professor at the University of California, San Francisco, those in favor of eliminating sugar from our diet argue that not all calories are equal. Fructose and glucose are not metabolized the same way as other substances, and lead to more dramatic consequences on personal health. For example, consuming an extra 150 "generic" calories a day caused the rate of diabetes to increase by .1 percent. Consuming an extra 150 calories of a sugary beverage caused the rate of diabetes to increase by 1.1 percent. Lustig explains that this is because sugars like fructose cause our bodies to think we are still hungry, which results in overeating. Additionally, excess fructose is not converted into energy, and instead turns into liver fat. This leads to the development of insulin resistance, and, subsequently, chronic conditions such as diabetes and heart disease.
Lustig further explains that the food industry uses high fructose sweeteners to appeal to consumers, and these can be found in many items including soups, bagels, and ketchup. Although overall purchases of granulated sugar are down, the presence of sugar in many foods is rising—as are rates of obesity. Lustig and others argue that sugar changes the palate, and when it is removed from the diet, people are better able to experience flavors and appreciate tastes that were previously muted.
This does not necessarily mean that everyone must abstain from sugar intake. As part of a balanced diet, sugar is not entirely harmful, and can improve the texture and flavor of foods. Still, the consumption of sugary beverages can make it harder to regulate the amount of sugar eaten, and these drinks provide little to no nutritional value as compared to other healthy alternatives. Regulating your sugar intake in addition to maintaining a healthy lifestyle can allow you to continue to enjoy some of your favorite snacks; however, many notice a significant difference in their overall calorie consumption, health, and experience with other foods when sugar is removed from the equation.
Sources:
http://growyouthful.com/remedy/sugar-addiction-recovery.php
https://authoritynutrition.com/how-sugar-makes-you-addicted/
http://growyouthful.com/ailment/weight-gain-obesity.php#easy-to-get-overweight
http://bodyecology.com/articles/5-warning-signs-that-youre-a-sugar-addict
http://www.telegraph.co.uk/foodanddrink/healthyeating/9987825/Sweet-poison-why-sugar-is-ruining-our-health.html