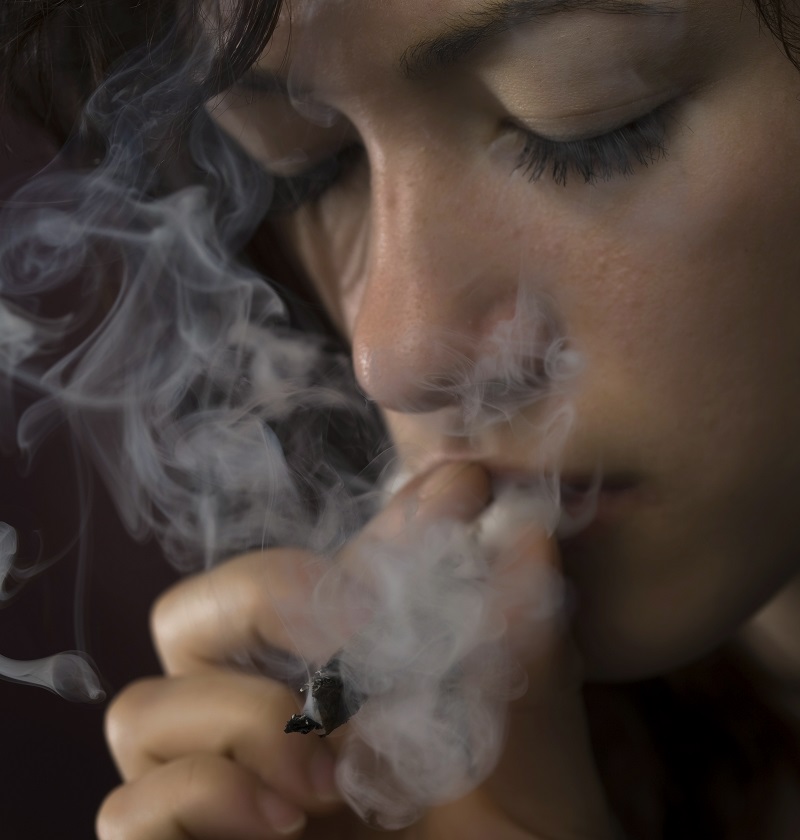 The new designer drug "flakka" is making headlines across the United States due to its intense side effects which include bouts of violence and vivid hallucinations.
Flakka is even more potent and addictive than its predecessors, and its properties are similar to those of bath salts. The synthetic stimulant, also known as "gravel," contains alpha-PVP, a synthetic cathinone which is also found in the natural stimulant khat, a plant chewed for centuries by people living in Somalia and the Middle East.
Flakka is part of the next generation of synthetic drugs and is said to be more powerful than bath salts, with effects similar to Molly and Ecstasy. The media is beginning to call Flakka "the insanity drug," thanks to some bizarre public behavior that occurred recently in Fort Lauderdale, Florida. In February, a man tried to kick down the doors of a police station, claiming that cars were chasing him. In March, a man impaled himself on a spiked fence outside of a police station and luckily survived. In April, a man who smoked flakka ran through the streets naked accusing someone of stealing his clothes. Another man climbed on the roof of a home, naked, waving a gun around his head. Although users are addicted to the drug, many describe that they are "literally afraid of this drug".
The Effects of Flakka
Flakka can produce a wide range of effects even at low doses. It can be snorted, injected, or swallowed. In some cases, it is dissolved into a liquid and inhaled through an e-cigarette, making it easy to abuse in public places. The drug works much like cocaine in that it releases chemicals like dopamine and norepinephrine in the brain. It then blocks neurons from reabsorbing these chemicals, causing the effects of the drug to last longer than what many may expect. In small amounts, flakka can produce mild hallucinatory effects, but the drug is incredibly potent, with a typical dose being around .003 ounces or 0.1 grams. With just a little more, the drug's more severe effects present themselves.
Flakka is incredibly addictive, and users often take more of the drug shortly after their first dose. Their body will overheat, with temperatures reaching as high as 105 degrees Fahrenheit, causing users to strip off their clothes. Users say that they're "unable to think" and that they enter an excited, delirious state of mind in which they often become violent or delusional. The muscle tissue within the body begins to break down, releasing muscle fibers into the bloodstream, which may cause kidney failure. Users are at an increased risk for stroke or heart attack. The drug can trigger adrenaline-fueled fight-or-flight responses, leading users to experience extreme strength. It may take several people in order to subdue an individual under the effects of flakka.
Even a mild overdose can leave an individual with severe aggression, heart-related problems, agitation, or psychosis. Emergency responders try to administer sedatives to counteract the effects of flakka, but if they cannot, users are likely to die. In the last several months, it has been reported that 10 deaths have occurred due to flakka overdose. Flakka is incredibly dangerous because of its wide range of side effects and the fact that an individual does not need a long history of frequent abuse to experience these symptoms.
Although flakka is new to the drug scene, treatment for flakka abuse is similar to that of other synthetic drugs. Withdrawal from flakka can produce a number of side effects including depression, severe fatigue, night sweats, extreme irritability, and suicidal thoughts. It is recommended that users withdrawing from flakka do so under medical supervision, especially in cases in which an individual is affected by liver and tissue damage, or in cases of high suicide risk. Flakka can produce a number of adverse health effects including muscle spasms, kidney failure, intense hallucinations, paranoia, insomnia, and psychosis, making it even more critical to be supervised during withdrawal.
The Growing Problem with Flakka
Flakka owes much of its popularity to its shockingly low prices. About one tenth of a gram of flakka costs approximately four to five dollars, making it easy to acquire and lucrative for dealers. According to research, alpha-pvp is purchased online in bulk from locations like China, typically for $1,500 a kilogram.
Evidence suggests that flakka is relatively new to the synthetic drug scene. Since synthetic drug manufacturers continuously change their drug recipes to avoid the latest definition of Schedule I drugs, even more unknown chemicals are added to the already dangerous concoction. Many synthetic drugs began their life as psychotherapeutics—drugs used to treat a group of mental health disorders that includes schizophrenia and bi-polarism. Synthetic versions of these drugs are produced by tweaking the chemical makeup and cutting them with other substances. This makes the contents of the drug completely unknown without the aid of laboratory testing. The drugs are then simply labeled as "not for human consumption," hence terms like "bath salts."
Sources
http://www.rehabcenter.net/flakka-addiction-and-the-best-rehab-centers-for-treatment/
http://www.webmd.com/mental-health/addiction/news/20150416/new-synthetic-drug-flakka-triggers-crazed-behaviors
http://www.forbes.com/sites/robertglatter/2015/04/04/flakka-the-new-drug-you-need-to-know-about/#3084e81e20bf
http://www.livescience.com/50502-what-is-flakka.html