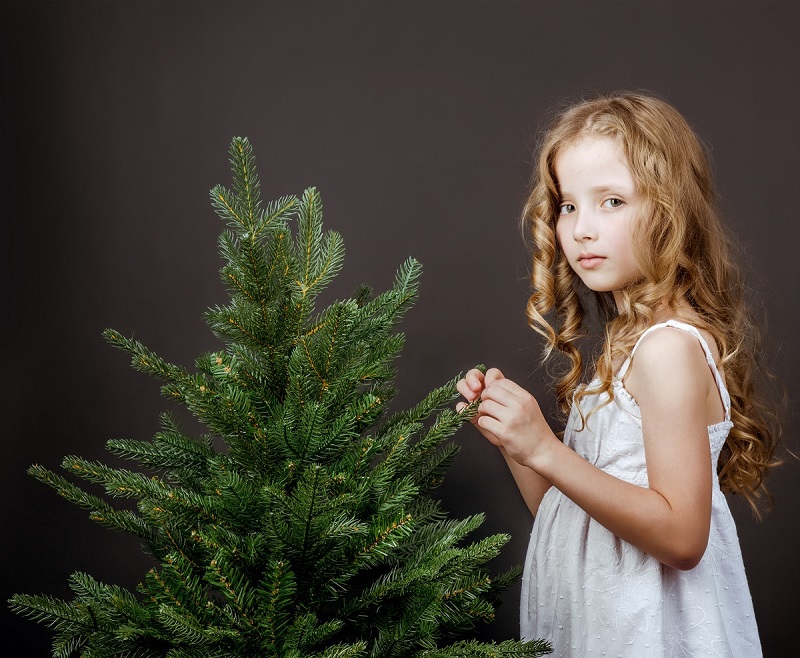 Drug addiction takes a dramatic toll on addicts as well as those around them.
Addiction can manifest in many forms, and whether it is gambling, cigarettes, alcohol, drugs, or shopping, it comes with its own set of negative consequences. Addiction can have a profound, long-lasting effect on anyone, taking everything from the addict and their loved ones with nothing positive returned. Even when an addict is aware of these outcomes, addiction often overpowers reason. Regardless of the damage caused or how unpleasant and empty addiction can be, its grip is powerful and nearly impossible to break without help.
Substance abuse comes at a tremendous cost on an individual level, but it also takes a dramatic toll financially and socially. In 2005, the National Center on Addiction and Substance Abuse at Columbia University estimated that addiction cost approximately 468 billion dollars across federal, state, and local governments. This number has only increased since the recent spike in heroin abuse. Whether costs are due to court-ordered drug rehab, law enforcement, courts, incarceration, or other forms of healthcare and child welfare, an accurate financial estimate is hard to calculate accurately.
Government Costs
Although billions of dollars are spent annually trying to remedy substance abuse and addiction, most of the funds go towards health care, justice systems, family courts, child welfare, and homelessness. A small fraction of funds are put towards prevention and treatment, taxation, regulation, and research. Funds are divided this way because of the harsh minimum mandatory sentencing laws in place. Millions of people in the United States are incarcerated for drug-related sentences, and the American prison population is one of the largest in the world. The cost of keeping someone behind bars is staggering on its own, but the effect these convictions have on a person once they are released are even more detrimental.
Countless men and women experience difficult—sometimes impossible—circumstances that inhibit their ability to get a decent-paying job. For many, drug-related convictions are the death of a potential future career, leading many to rely on public assistance. This further fuels a lifestyle of hardship and struggle, causing many to fall into the grip of drugs, either personal use or business. Many family members of those who have been incarcerated on drug-related charges find that they have little or no support themselves. They often succumb to the same struggles and become a part of the cycle. The cost associated with this is detrimental to the economy and society.
Many suggest that the government could save a significant amount of money if it invested in preventing drug use before it begins. Studies suggest that prevention, particularly among adolescents and young adults, is the most cost-effective way to reduce substance abuse. Rather than investing in criminal justice, spending money on early detection and treatment is more effective and less costly overall.
Family Costs
The government is not the only entity shelling out countless dollars to substance abuse and addiction. Countless families' lives are forever altered by the impact of drug and alcohol abuse. Families often deal with numerous entities including the courts, treatment centers, child welfare, and others in addressing addiction head-on. The costs can be enormous, with many families having to give up careers or move in order to manage the expenses they incur from addiction.
Addiction is often associated with poverty for numerous reasons. For some, addiction is a means of escaping the problems that accompany poverty. It is a method of avoiding serious problems that require attention, and escaping from responsibilities that can weigh someone down. It provides a sense of satisfaction and a window of happiness for those who struggle in low-income households, living paycheck to paycheck. In other cases, addiction can lead to financial ruin, whether it's due to the expense of maintaining or the cost of treating it. Over time, tolerances grow, meaning a person must spend more money on acquiring more to achieve the same highs.
The cost of addiction on families goes beyond finances. Aside from dollars spent, addiction costs a great deal of time, energy, and emotion. Whether it is numerous stints in rehab, trips to the court, or new mounting responsibilities, addiction can dramatically change family dynamics. It can affect every facet of a person's life and can lead to martial problems, divorce, loss of employment, and criminal charges. As these negative outcomes build, a person may fall deeper into the grips of substance abuse, using it as a means of comfort and escape, ultimately creating a self-fulfilling cycle.
Societal Costs
Addiction devastates families, neighborhoods, and cities. With the inherent financial costs, inability to find decent employment after incarceration, and overall poverty, addiction ravages neighborhoods and cities. In 2010, approximately 85 percent of the United States prison population was incarcerated due to crimes related to drugs or alcohol. Nearly 80 percent of adolescents in juvenile justice systems were there due to problems related to substance abuse.
Approximately 60 percent of homeless people struggle with addiction and those who live below the poverty line are 132 percent more likely to become addicted to drugs than those with higher incomes. All of these factors create a cycle of abuse in which environmental factors influence the development of substance abuse and addiction, and the consequences of incarceration only lower a person's odds of escaping the cycle. Academic failures and lack of employment opportunities cause some to turn to supporting their addiction through any means necessary. Without a strong academic foundation, their opportunities for employment are limited, and many see the potential fruitfulness of crime as an acceptable means of living.
Environmental factors and family history are well known as influences on addiction and increase a person's susceptibility to substance abuse. Neighborhoods devastated by poverty, crime, and addiction become a breeding ground for continued abuse, and while some can escape without succumbing to these influences, many fall victim to the vicious cycle of abuse.
Combating the Costs of Addiction
One way to address the addiction epidemic is through prevention, early intervention, and education. Drug addiction documentaries are an effective way to give young adults a realistic view of how drug use can impact their lives. Worldviews regarding addiction are changing, and many people now treat it as a health issue rather than a criminal issue. Already, some countries across the globe are changing the way in which they address addiction, focusing on getting a person medical treatment and rehab services instead of sentencing them to jail or prison time. Countries like Ireland have decriminalized possession of drugs like marijuana, heroin, and cocaine, and have gone so far as to open medically-supervised injection rooms to combat stigmas associated with use. Rather than continuing the war on drugs, Ireland and other countries are moving towards decriminalization, which helps address concerns over public health and the cost of drug abuse.
Countries like Ireland have taken this approach hoping to reduce the stigma surrounding addiction and encourage users to seek help. This stigma, along with potential criminal charges, can impact a person's willingness to accept help. By decriminalizing possession, far fewer people end up incarcerated, making user more likely to seek treatment. In this way, Ireland aims to reduce drug use and drug-related crime. The introduction of injection rooms also works to address the safety of public spaces by creating a controlled environment in which users are surrounded by medical professionals. This keeps drug paraphernalia and abuse off the streets, reduces peoples' exposure to drugs, and keeps the general public safe.
While countries like Ireland have decriminalized possession of certain drugs, it is still a crime to sell, distribute, or profit from illicit drugs. The aim of this process is to not create a free-for-all for substance abuse and encourage experimentation, but to reduce stigmas and provide resources for those in desperate need of medical care. The topic of decriminalization is highly polarizing and many argue that the lack of criminal consequences will not deter people from experimenting with drugs. In reality, many countries that have implemented decriminalization of drugs have seen the opposite effect. Rather than facing incarceration, users are charged with fines or community service. Subsequently, rates of abuse fell dramatically to all-time lows.
While this approach to addiction is controversial, its purpose is to change the way in which we view and treat addiction. In order to break the cycle of abuse, it must be viewed as a disease that requires treatment rather than a criminal act that deserves punishment. For those in need of treatment, the stigmas associated with substance abuse can make it impossible to seek the resources that will improve their quality of life. By changing the way we view addiction, those who struggle with it are more likely to seek help, improving their own quality of life as well as the communities in which they reside.
Are you worried about paying for rehab for a loved one? Find out how to finance a lasting solution and check out our guide to financing rehab.
Sources:
http://www.forbes.com/sites/moneywisewomen/2012/06/19/the-cost-of-addiction-on-families/#6263045bada4
http://www.dispatch.com/content/stories/local/2015/12/28/drug-abuses-costs-burden-justice-medical-social-systems-as-well-as-families.html
http://www.narconon.org/blog/drug-addiction/economic-costs-drug-abuse/
http://www.shatterproof.org/pages/societal-costs-of-addiction
https://sobercollege.com/addiction-blog/decriminalization-dilemma/