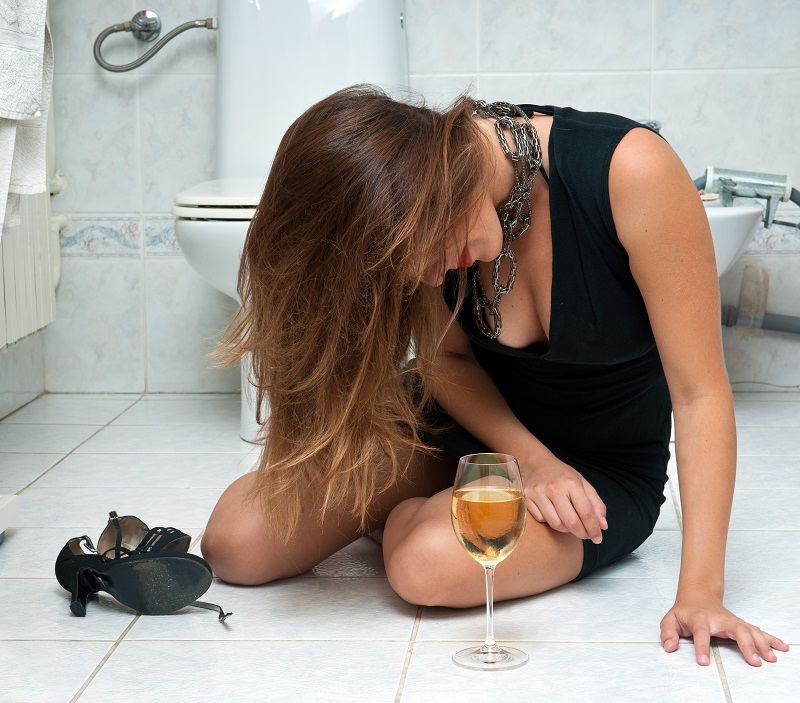 Turning 21 is a milestone almost all adolescents look forward to reaching.
Just as teens count down the days until they turn 16 and then count down the days until they turn 18, turning 21 is a highly anticipated event. On their 21st birthday, young adults become legally able to consume alcohol with new venues and experiences open to them. Most young adults celebrate this milestone with what many consider a rite of passage: binge alcohol consumption. Four out of five young adults celebrate turning 21 by consuming alcohol. For many, this entails the ritual of consuming 21 drinks for reaching 21 years of age, and while a significant number of young adults have already experimented with alcohol by this stage in life, this risky behavior of excessive binge drinking often far exceeds any amount of consumption a young adult has experienced in the past.
Young Adults and Alcohol
For many young adults, especially those who are experiencing life on their own for the first time, the stresses of everyday life can be overwhelming. With school, jobs, relationships, and other responsibilities, many are looking for ways to let loose and have fun. For some, alcohol is a way to relate with others and allows them to let their guard down while relieving social anxiety. Consequently, this desire to fit in and relate to peers may make some more likely to engage in risky behaviors or give in to peer pressure. Popular culture's portrayal of alcohol consumption, college life, and young adult "happiness" often encourages these behaviors and makes young adults more likely to engage in dangerous behaviors as a way to achieve happiness and success.
Drinking Games
One common activity among young adults, especially those in college, is to play drinking games as a method of socialization. It is not uncommon to see groups of young adults gathered around games like beer pong and king's cup at parties. Drinking games serve one purpose: get players heavily intoxicated in a short period of time. Countless party games are developed with rules that govern how much you drink, how frequently, and for how long. Players are often intoxicated before they even realize they have consumed too much. Players who do not comply with rules are at risk of being ridiculed by others, and the fear of not fitting in often overpowers an individual's better judgment. Rather than saying 'no', players continue to drink more than what is safe, leaving them impaired and in potentially dangerous situations.
What is Binge Drinking?
Binge drinking is the act of consuming excessive amounts of alcohol in a short period of time. For men, binge drinking is defined as five or more drinks within a two hour period; for women, it is defined as four or more drinks within the same window of time. In 2013, approximately 24.6 percent of adults aged 18 and older in the United States reported engaging in binge drinking within the past month and 6.8 percent reported heavily drinking within the past month. These numbers are dramatically higher for college students. In 2013, approximately 39 percent of students ages 18 to 22 reportedly engaged in binge drinking within the past month and 12.7 percent reportedly engaged in heavy drinking.
Birthday binge drinking is common. In a survey, 22 percent of men reported consuming more than 21 drinks for their 21st birthday and 12 percent of women reported the same. In addition, 12 percent of men and women reported consuming 21 drinks for their 21st birthday. Birthday binge drinking often far exceeds the numbers reported with binge drinking on any other occasion. Binge drinking can produce a number of adverse effects including poor decision-making, difficulty processing emotions and controlling impulses, and memory problems. What makes binge drinking, especially 21st birthday binge drinking, particularly dangerous is the significant increase in the risk of alcohol poisoning and death. Many practice the behavior of "sleeping off" the effects of alcohol, but this has led to countless alcohol-poisoning related deaths. Heavy consumption of alcohol can be lethal and there are numerous warning signs to be aware of regarding alcohol poisoning. Vomiting, confusion, loss of consciousness, and low body temperature are just some of the many warning signs.
The Effects of Alcohol Abuse
Alcohol is one of the most commonly abused substances in the United States across multiple demographics. Its effects vary from person to person based on a number of characteristics including sex, metabolism, body build, and size. These same differences cause alcohol to have different effects on the body. Signs and symptoms of alcohol abuse will not manifest the same in all individuals. Biological differences as well as medical history and family history can all play a role.
Signs and symptoms of alcohol abuse vary in severity depending on the frequency of use, the length of time it is used, and the amount used. Many of these consequences can cause life long health consequences, especially if alcohol is frequently used with other illicit substances. Some of the most common signs and symptoms of alcohol abuse include: depression, restlessness, erratic behavior, violent behavior, decreased interest in friends and family, decreased involvement in activities that do not involve alcohol, and an inability to control consumption. With increased consumption, individuals begin to build tolerances that can lead to physical and psychological dependency. Increased tolerance can make it easier for users to consume larger amounts of alcohol in short periods of time.
Alcohol use can produce a number of short-term and long-term side effects. The most common short-term side effects include nausea, headache, slurred speech, vomiting, impaired judgement, and lack of coordination. These effects generally do not last for long periods of time. With more frequent use, long-term effects of alcohol include brain damage, memory loss, liver disease, heart disease, blackouts, and certain forms of cancer. As dependency develops, users are likely to experience withdrawal symptoms that range in severity. Withdrawal symptoms may include shakiness, insomnia, convulsions and hallucinations. In many cases, many individuals do not recognize they have developed alcohol dependency until they have experienced sudden withdrawal symptoms or other indications of a deteriorating physical condition.
Binge drinking is one of the most common behaviors that lead to the development of dependency. Dependency may evolve into alcoholism over time, causing users to mentally obsess or compulsively consume, even at inappropriate times. Alcoholism interferes with an individual's ability to maintain relationships and may interfere with an individual's employment or financial status. Often, those who suffer from alcoholism do not have the ability to control their impulses and experience significant difficulty in stopping. Young adults who use alcohol early in life are at a higher risk for developing alcoholism later in life, and they're especially at risk during periods of transition. Factors that can lead to alcoholism include peer pressure, stress, low self-esteem, and the influence of the media and advertising.
Combating Alcohol Abuse
According to research conducted by the National Institute on Alcohol Abuse and Alcoholism (NIAAA), young adults make up the largest group of alcoholics in the United States. Of those surveyed, approximately 31.5 percent of alcoholics are young adults. The majority of this group is men and women under the age of 25 years old. Most people this age are in college or at a university and participate in a number of alcohol-related activities. Many engage in unhealthy drinking behaviors, including binge drinking. For young adults, daily stressors, peer pressure, and bar culture—especially in college environments—can influence the development of alcohol abuse. Some may use alcohol as a means of escaping their problems or as a form of self-medication.
While this age group is comparatively easy to reach for prevention and treatment because of the educational environment, they are also the least likely to seek professional help for addictive behaviors. Peer pressure and the fear of being perceived poorly by peers often influences this. In addition, many eventually grow out of these risky behaviors, which leads them to believe their use of alcohol is not a potential life long problem.
In order to help young adults combat alcohol abuse, it is important to identify the factors that contribute to the development of risky behaviors. Since many young adults are influenced by outside motivators, including environments, past experiences and peers, it is often beneficial to remove them from enabling environments in order to address the concern. In addition, identifying any co-occurring mental health disorders that may cause individuals to use alcohol as a method of self-medicating can also help in treating the cause. For young adults, developing healthy outlets for stressors, such as new interests, hobbies, and passions, can help reduce the likelihood of alcohol abuse and allows them to find new ways to engage with peers. This can help motivate young adults to maintain sobriety and live a healthier lifestyle. With healthy coping mechanisms, positive relationships, and solid goals, young adults are better equipped to better resist the influence of peer pressure and lead successful, sober lives.
If you or someone you know is struggling with alcohol abuse or addiction we can help. Call Sober College today at 877.633.0856 or email us at admissions@sobercollege.com.
Sources
http://www.absoluteadvocacy.org/binge-drinking-its-just-for-fun/
http://www.webmd.com/mental-health/addiction/news/20080520/risky-ritual-21-drinks-at-age-21
http://www.niaaa.nih.gov/alcohol-health/overview-alcohol-consumption/alcohol-facts-and-statistics
https://sobercollege.com/2015/drinking-games/
https://sobercollege.com/types-of-addiction/alcohol-addiction-and-treatment/

http://alcoholrehab.com/alcoholism/young-adult-alcoholic/