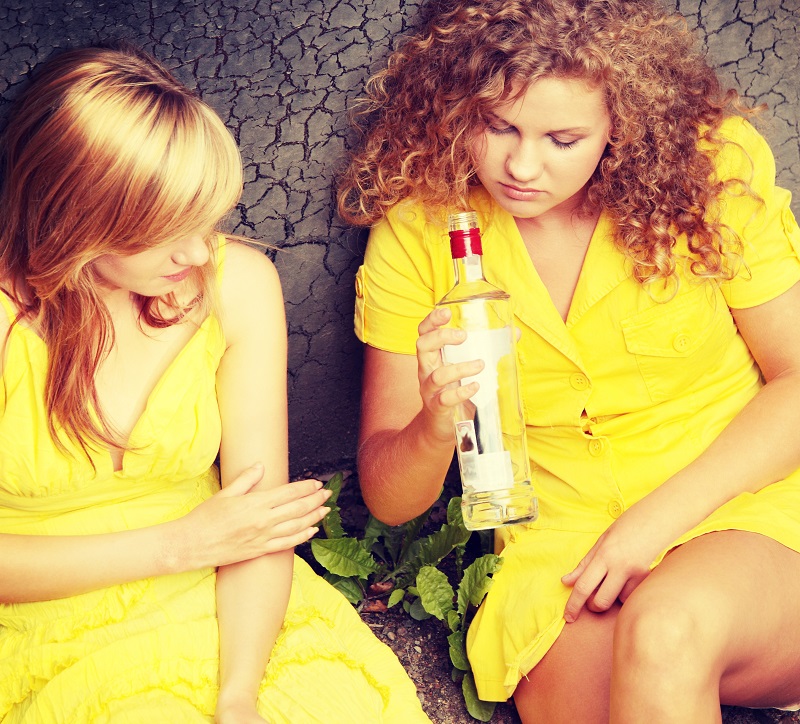 Underage drinking is a growing concern in the United States.
Alcohol is the most commonly abused substance by young adults, used much more frequently than tobacco and other illicit drugs. It is estimated that more than 70 percent of teenagers will have consumed at least one alcoholic beverage by the time they reach 18 years of age, and approximately 50 percent will have consumed an alcoholic beverage by the time they are 15 years old. While teens drink less frequently than adults, when they do drink, they consume more than adults. Adolescents between the ages of 12 and 20 years old account for 11 percent of all alcohol consumed in the United States, with over 90 percent of said alcohol consumed while binge drinking. On average, young adults will consume five drinks during a single occasion. Click here to learn more about alcohol abuse and binge drinking in the U.S.
Consequences of Driving Under the Influence
There are a number of risks associated with underage drinking, all of which are worsened by binge drinking. In addition to the numerous health risks that include memory problems, disruption of normal growth, changes in brain development, and illnesses, underage drinking exposes young adults to more dangerous situations that can be potentially life-threatening. Young adults who drink are more likely to experience physical or sexual assault, are at risk for unintentional injuries, and at a higher risk of being involved in an alcohol-related car crash. According to the 2013 Youth Risk Behavior Survey, in the past 30 days, 10 percent of high school students admitted to driving under the influence of alcohol and 22 percent admitted to being a passenger in a vehicle operated by someone under the influence. According to national underage drinking statistics:
4,300 deaths occur annually due to underage drinking.
In 2010, underage drinking was responsible for 189,000 emergency room visits.
Drivers between the ages of 16 and 20 not wearing a seatbelt are three times more likely to be driving under the influence than drivers of the same age who are wearing a seatbelt.
Male drivers are twice as likely as female drivers to have a blood alcohol content (BAC) of .08 or higher.
Almost half of all drivers killed in crashes who tested positive for drugs system also tested positive for alcohol.
Individuals who begin drinking at a young age are seven times more likely to be involved in an alcohol-related crash.
Car accidents are the leading cause of death for teenagers in the United States and approximately 25 percent of these crashes involve an underage, alcohol-impaired driver.
Preventing Alcohol-Impaired Driving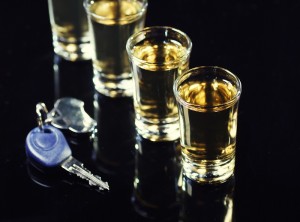 Driving under the influence often occurs as a result of misinformation and a false sense of invincibility—many teenagers believe that bad things will not happen to them. There are a number of ways to avoid putting oneself into a dangerous situation and becoming a statistic. The following prevention methods can help an individual avoid a dangerous situation:
Nothing but time will remove alcohol from your system. Eating, drinking coffee, and exercising does not cause you to metabolize alcohol faster.
Driving even after one drink is not worth it. Rely on a sober friend, parent, or sibling to help you get home safe.
Do not get into the car with someone who has been drinking and is planning to drive. Speak up, take their keys away, and offer to call for a ride.
No amount of preparation will allow you to fool a police officer. Cops are trained to identify signs of an impaired driver.
It is illegal for any individual under the age of 21 to drive with any measurable amount of alcohol in their system. If caught driving under the influence, you can lose your license, face jail time, and accumulate a number of fines and costs associated with the offense.
A DUI can handicap your future. In addition to embarrassment and humiliation, getting a DUI can mean a loss of potential scholarships, college acceptance, and academic eligibility. Click here to learn more about alcohol abuse among college students.
Teenagers are already at a heightened risk of accident and/or injury while driving due to the fact that they are still relatively inexperienced. Teens are more likely to get into accidents as a result of their lack of experience, and and being distracted or driving or under the influence only increases this risk. Studies show that eight teens die every day as a result of a car accident involving alcohol, and that teens make up nearly one-fifth of all alcohol-related crash fatalities. Alcohol is a depressant and can impact an individual's coordination, vision, reaction time, and judgment. This makes an individual unable to react quickly to dangerous situations, to accurately judge the distance and speed of other objects or people and reduces and to be fully aware of all their surroundings. Many experience a false sense of confidence in their abilities or may feel sleepy while driving under the influence. While on opposite ends of the spectrum, both sensations can easily lead to an accident.
The Prevalence of Underage Drinking
It is estimated that one in six teenagers in the United States engages in binge drinking, and in spite of the alarming statistics, only one in 100 parents believes their child binge drinks. It can be easy for parents to overlook some warning signs and underestimate the age at which alcohol experimentation may begin. Teenagers are especially vulnerable to alcohol use thanks to their ongoing development and desire to fit in. Teens are more likely to use alcohol as a way to deal with social anxiety and fit in with peers. Family problems, history of trauma, behavioral and mental health issues, and the kind of company one keeps are all factors that may influence a teen's outlook on alcohol use. Many may not recognize the consequences of alcohol use, especially in the face of a culture that generally celebrates alcohol as the key to a good time instead of focusing on its potential dangers. While it can be tough to discuss the topic of underage drinking, it is important to provide teens with facts and resources to influence their perspective and educate them about the potential dangers associated with use.
For teens, binge drinking is the most common method of alcohol consumption and can often lead to poor decisions, especially when getting behind the wheel of a vehicle. Binge drinking is the act of consuming excessive amounts of alcohol within a short period of time. For men, this is defined as five or more drinks within two hours, and for women, this is defined as four or more drinks within two hours. The difference in these numbers is due to biological differences between men and women and the way in which a woman's body metabolizes alcohol. This behavior often occurs in social settings, which is not surprisingly one of the most common scenarios in which teens drink alcohol. Almost 90 percent of underage drinking occurs while an individual is with two or more other people. According to a 2012 National Survey on Drug Use and Health, 15 percent of young adults between the ages of 12 and 20 reported engaging in binge drinking and a 2013 Youth Risk Behavior Survey found that within the past 30 days, 21 percent of high school students had engaged in binge drinking.
Talk to Your Teen
Preventing underage drinking may require a number of strategies. When talking about the subject, you may address:
Facts: Even without the presence of risk factors, alcohol can have a powerful influence over a teen's future and potential for abuse. Explain the true effects of alcohol on the mind and body, avoiding sensationalism and scare tactics.
Myths: Teens are influenced by both the media and their peers. They may believe that alcohol use leads to happiness, popularity and success. Explaining the true effects of alcohol can provide perspective and a true understanding of its many negative effects including sadness, anger, and isolation.
Peer pressure: Teens are incredibly susceptible to peer pressure and many will do anything in order to fit in. Providing them with easy ways to say 'no' can make them feel more comfortable when faced with the choice to drink or not.
The past: Talking about your own history with alcohol use can be influential. Whether or not you chose to engage in underage drinking, discuss the choices you made and the repercussions you may have experienced. If there is a family history of alcohol abuse, disclose that information, as individuals with a familial history of substance abuse are far more likely to develop addiction to alcohol or other illicit substances.
It is also beneficial to develop an open relationship with your teen in which you provide support and help them develop the skills necessary to stand up to peer pressure and build confidence in themselves. Be involved in your teen's life; meet their friends, set expectations, and define clear rules and consequences related to alcohol and drug use.
Sources
http://www.mayoclinic.org/healthy-lifestyle/tween-and-teen-health/in-depth/teen-drinking/art-20047947?pg=2
https://www.edgarsnyder.com/car-accident/who-was-injured/teen/underage-drinking-statistics.html
http://www.madd.org/statistics/
https://www.dosomething.org/facts/11-facts-about-teens-and-alcohol
http://www.cdc.gov/alcohol/fact-sheets/underage-drinking.htm

http://www2.courtinfo.ca.gov/stopteendui/teens/facts/what-happens-to-your-ability-to-drive.cfm