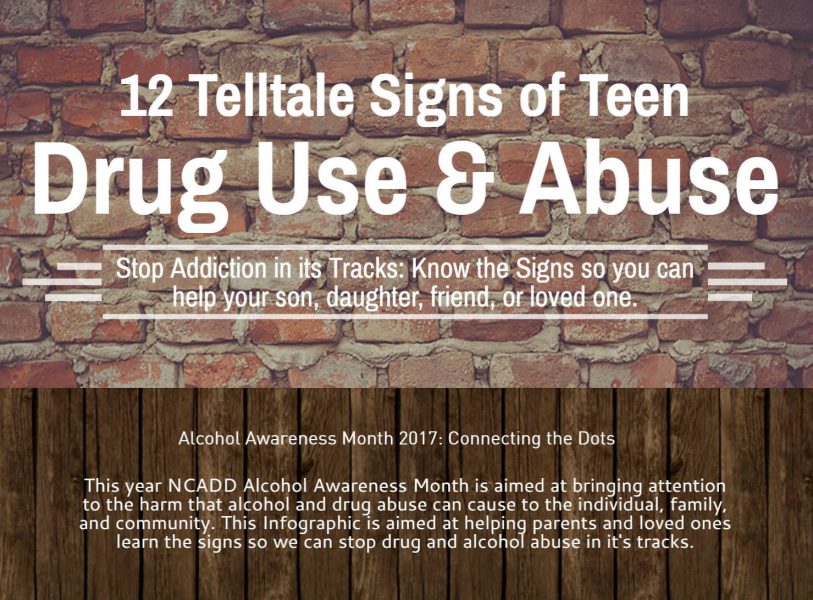 In the hope of helping NCADD spread the word about Alcohol Awareness Month 2017, we created the infographic below that outlines the 12 Signs of Teen Drug Abuse. Alcohol is one of the four most commonly abused drugs by young people and knowing how to spot the signs can help parents, friends, loved ones, teachers and more, stop addiction in its tracks. Check out and share the infographic below to learn more and help spread the word.
Share this image on your site using the embed code below

Share this Image On Your Site
Please include attribution to https://sobercollege.com with this graphic.