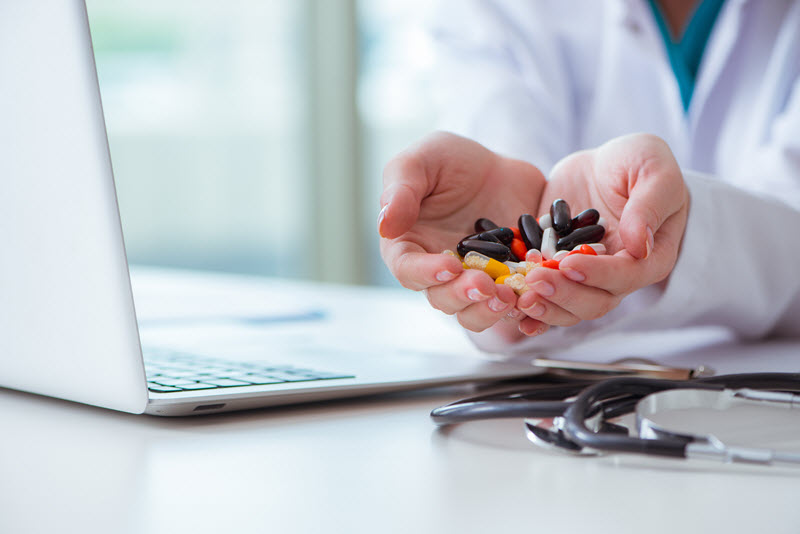 Prescription drug abuse is at an all-time high, and with the current opioid epidemic which took the lives of 63,000 people in 2016, many are questioning what is being done to combat this issue. Long before opioid abuse made headlines, many states had developed and implemented tracking systems for doctors and pharmacists to check a patient's use of prescription medication, but relatively few took advantage of the system. These systems are designed to help monitor how much medication a patient is receiving, the dosages, and assess whether or not these medications are being used with other dangerous prescription combinations. While the benefits of using these systems is clear, many did not opt to use them as they were not mandatory.
What is Changing in Monitoring Prescription Drugs?
In the past, prescription drug monitoring programs (PDMP) were largely used by law enforcement to track down doctors prescribing medications as a means of profit. While many pharmacists were also using the system, few doctors were using them to review client information before prescribing potentially addictive medications. As a result, many clients were able to obtain drugs such as opioids with relative ease.
State Response to the Opioid Epidemic
In response to the epidemic that is surfacing, many states have begun to make use of drug monitoring programs mandatory. Prior to this, fewer than 35 percent of medical professionals were using these tools to identify patients who may be struggling with addiction. Now that they have become required, over 90 percent of medical professionals are using the tools. While not all states currently enforce use of these programs, those that do that have seen rates of opioid prescriptions declining, as well as overdoses and hospitalizations related to prescription drug abuse.
Some states, such as Wisconsin and Utah, have begun to expand on the information made available in drug monitoring programs. Information related to overdose rescues, hospitalizations, and drug-related arrests or conditions have been added to help doctors determine if a substance abuse issue is present. Some states, such as Kentucky, Ohio, Virginia and Wisconsin, have taken it a step further and have added referral information for substance abuse services to their programs. In addition, 47 states have added information related to prescriptions given in neighboring states to determine if patients are obtaining medications elsewhere.
Making Monitoring Mandatory
In 2010, the first states to make prescription drug monitoring mandatory were:
Colorado
Delaware
Louisiana
Nevada
Oklahoma
By 2016, 37 states have made use of these systems mandatory. In 2017, eight states made it mandatory to use these systems to not only track the prescribing rate of prescription drugs, but also mandatory to track a patient's history of drug use and prescription renewals for specific medications. These states are:
Alabama
Alaska
California
Florida
Michigan
South Carolina
Texas
Wisconsin
How Enforcement Helps
By enforcing use of these systems to monitor these various factors, medical professionals are able to assess a client's individual circumstances, and in some cases, limit their ability to renew prescriptions for specific medications. To help spread the need to enforce these rules, the Center for Disease Control (CDC), the Substance Abuse and Mental Health Services Administration, and the Bureau of Justice Assistance, is providing grants to help states upgrade their programs to identify at-risk patients.
While many argue that these programs are necessary to help combat the prescription drug abuse epidemic, some have argued that use of these systems can interfere with their medical practice. Arguments surrounding a patient's right to privacy and legitimate pain management needs center on the point that these programs jeopardize confidentiality, but despite these points, many states are continuing to move forward with imposing these requirements.
Addressing the Epidemic
While the use of these systems can greatly contribute to curbing the prescription drug abuse epidemic, it is only a piece of a larger need. Family members and friends can serve a vital role in identifying substance abuse and dependencies in their loved ones. Not all states require use of prescription drug monitoring programs, making it imperative for families to pay attention to use of prescription medications in their everyday lives. Often times, they can be the first to notice when prescription use becomes abusive and can work with others to help address the issue before it becomes increasingly problematic.
Know Someone Struggling with Prescription Drug Abuse?
If you are concerned about someone you love abusing their prescription medication, give the Sober College team a call at 800.465.0142 or send us a message and see if our program is a good fit. If you don't hear from us immediately, you will within 24 hours.
Sources
https://www.washingtonpost.com/national/health-science/states-require-doctors-to-use-prescription-drug-monitoring-systems-for-patients/2018/01/12/c76807b8-f009-11e7-97bf-bba379b809ab_story.html?utm_term=.621f78ea26bc