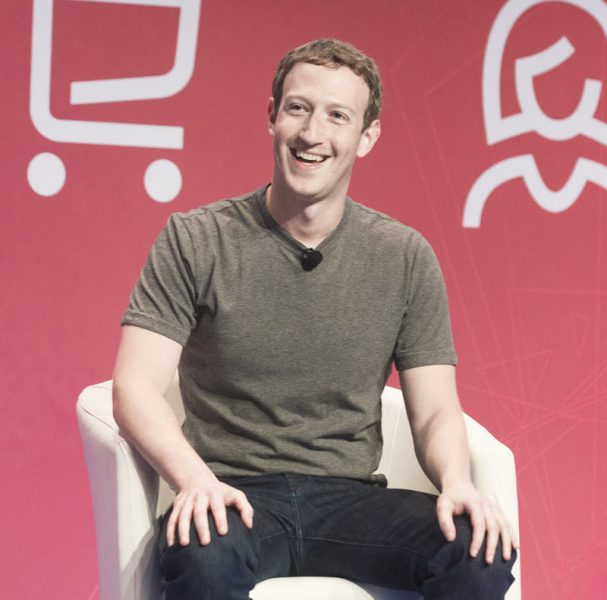 On April 29, 2017, Mark Zuckerberg shared his experience meeting with people from Dayton, Ohio, to discuss their recovery from opioid addiction. His Facebook post has received thousands of responses from people all over the world, many of whom shared their own experiences related to opioid abuse. Whether they personally struggled, or had family members or loved ones who did, many people united behind Zuckerberg's sentiments regarding the way we treat addiction in America.
Zuckerberg's Views on the Opioiod Epidemic
Mark Zuckerberg highlighted several important notes related to opioid addiction in the United States. Referring to opioid abuse as "one of the worst public health crises we've faced," Zuckerberg shared stories from those who are affected by the drug. Opioid addiction has existed for years, but the recent surge of elderly patients who are prescribed opioids for pain management has highlighted the issue. The heroin epidemic that has erupted in the northeast as a result of prescription opioid abuse has caused many to question the way in which we treat pain.
In addition to sharing the stories of those from Dayton, Zuckerberg also spent time discussing the ways people can make themselves more successful in recovery. He discussed the importance of relationships and purpose during recovery. Many relationships have been damaged or destroyed by substance abuse, but rebuilding those relationships is critical to successful sobriety management. Having a strong support network to help navigate the highs and lows of recovery can help people overcome the more difficult challenges they may face. Having a sense of purpose also helps people throughout the recovery process and in life after treatment. Setting achievable goals can help someone stay positive and maintain perspective, especially when faced with difficult situations or obstacles.
About The Impact of Addiction
The stories Mark Zuckerberg heard in his meeting with residents of Dayton are not uncommon. Addiction touches the lives of many people and attitudes towards substance abuse are beginning to shift. As conversations around opioid addiction and treatment options become more prevalent, people are becoming increasingly more likely to seek help for addiction.
Addiction treatment often involves components of the topics Mark Zuckerberg highlighted. Relationships are often a focal point in recovery. In many cases, those in treatment have experienced loss or have strained relationships with their loved ones as a result of substance abuse. Treatment often places focus on mending those relationships and helping clients develop skills to maintain healthy relationships in the future. Treatment also provides clients with the ability to network with others who share similar experiences. Through various therapies, clients learn how to communicate effectively and build healthy support networks. This can improve a person's recovery by connecting them with others who encourage and support their sobriety.
Helping clients find purpose is also critical to successful recovery. For many, addiction can be a way to fill empty time. In recovery, clients become involved in a number of activities to help them fill time previously spent abusing substances. Some programs offer a variety of opportunities for clients to get involved in the community, explore their interests, and try new things. When people have interests or activities that keep them motivated or happy, they may be less likely to turn to drugs or alcohol to cope with stressors.
While these are only two pieces of a multi-faceted issue, the fact that addiction is being discussed on a popular platform by a highly visible person has opened the door for more conversations to happen. Addiction is complex, and although during treatment many people's needs are highly personalized, there are also multiple overarching themes that must be addressed in order to successfully manage sobriety.
Are you or someone you know struggling with opioid addiction?
Call 800.465.0142 to speak with an admissions counselor.