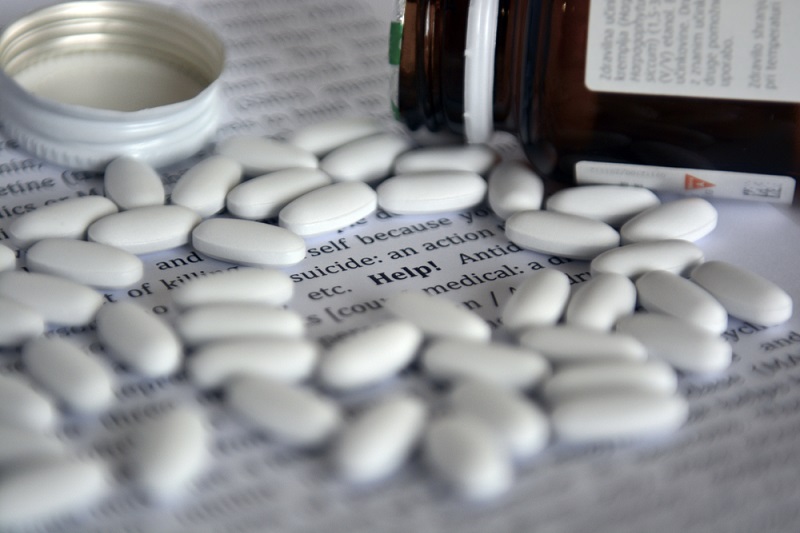 Prescription drug abuse and addiction has come under close scrutiny over the past 20 years.
Even though these medications are provided by doctors to treat problems such as depression or ADHD, if patients are not careful, they could develop a dependency. In addition, many people obtain Ritalin and Adderall illegally, specifically to abuse them. Learn more about Ritalin compared to Adderall.
Among the most serious cases of prescription drug abuse is the abuse of ADHD medication. It's believed that Adderall abuse by teens and young adults is growing at an alarming rate, with many of these young Americans using illegal means to obtain the medication.
Click here to learn more about prescription drug abuse.
Overview of Adderall Use and Abuse
Adderall is an amphetamine-based drug that has long been considered ideal for controlling the symptoms of ADHD. As with any type of amphetamine, there is an increased risk of dependence from frequent use. This is because as use continues, tolerance levels increase and the body becomes addicted to the medication.
This increased tolerance combined with more frequent usage can become dangerous if not controlled. As such, doctors must closely monitor Adderall dosage.
When monitored and used properly, Adderall provides positive benefits for those who genuinely suffer from ADHD. The problem, however, is that there are many without ADHD who abuse the drug for various reasons.
The first major concern regarding Adderall use is the startling rate of misdiagnoses among children and youth in the US. Of the 6.4 million children between the ages of 4 and 17 diagnosed with ADHD, it is estimated that one in five is misdiagnosed. That's more children than the entire population of Alaska.
Why Does Adderall Abuse Occur?
In addition to diagnosis concerns, Adderall abuse among those who obtain the drug illegally is a huge concern in the US. Abuse is largely seen among college students, in particular. Typically, Adderall abuse is attributed to two perceptions of Adderall:
Adderall as a Study Drug
Adderall abuse in college is on the rise, as the medication is a study drug of choice among teens and young adults. According to a National Survey on Drug Use and Health report, full-time college students were twice as likely to abuse Adderall than those who were not full time. Students often justify their abuse of Adderall by saying that they need it to stay focused in class or to stay awake during an all-nighter.
Adderall as an Appetite Suppressant
It's possible that with Adderall weight loss may occur. According to one study, children who were prescribed Adderall saw slowed BMI growth due to a suppressed appetite. For image-conscious teens and young adults who want to lose a great deal of excess weight, Adderall can seem like a wonderful solution. However, abuse of Adderall can lead to eating disorders like anorexia, as well as other serious health problems.
Many view Adderall as being a miracle drug with many benefits for productivity and weight loss. Sadly, this logic does nothing to alleviate students from a potential drug problem with unintended and serious consequences.
Signs and Symptoms of Adderall Abuse
Adderall abuse symptoms are serious and life-threatening. At a basic level, someone abusing Adderall may experience these symptoms:
Headaches
Uncontrollable shaking
Nervousness
Restlessness
Altered sleep habits
Nausea
Stomach pain
Dry mouth
In the case of more serious abuse and addiction, severe side effects may ensue. These include:
Weakness in the arms and legs
Seizures
Fast, pounding heartbeat
Shortness of breath
Slow or impaired speech
Hallucinations
Aggressive behavior
Blurred vision
Paranoia
How Is America's Youth Getting Adderall?
There's no question as to the prevalence or danger of Adderall abuse, but the question remains: how are America's youth obtaining Adderall?
While some young Americans may have access to Adderall through friends and family members, many teens and young adults purchase the prescription drug on the black market or through campus drug dealers. The average cost of legally prescribed Adderall is anywhere from $200 to $300, with many prescriptions reaching over $500. However, through a supplier, young prescription drug abusers may only pay $5 to $15 per pill.
How is this possible? Many persons who illegally distribute Adderall buy the drug from teens whose parents have legally purchased the drug for prescription purposes. The stolen medication is then traded on the black market for prices that are typically below the retail value.
Because of this, Adderall is easy for many teens and young adults to afford, even if they are on an otherwise tight budget.
Thus, it is not uncommon for ADHD sufferers who can't afford a monthly prescription to obtain it illegally. Even for those who need Adderall, this is a serious problem, as their prescription is not monitored by a doctor.
Ritalin vs. Adderall: Side Effects and Consequences
Like Adderall, Ritalin is an increasingly popular stimulant among young Americans who abuse prescription medications. Ritalin – also known as methylphenidate – and Adderall both affect the neurotransmitters norepinephrine and dopamine. These two neurotransmitters are believed to be directly linked to ADHD, and keeping them active is thought to help those who suffer from the disorder.
As with Adderall, weight loss is also possible with Ritalin. It's said to raise energy in users while reducing food cravings.
Unlike Adderall, Ritalin doesn't increase the presence of norepinephrine and dopamine in the brain. Ritalin also peaks more quickly.
While some may swear by Adderall or Ritalin for the treatment of their ADHD symptoms, both prescription drugs are easily abused, and with that abuse comes exposure to terrifying consequences. Ritalin abuse can also have serious long-term effects on the body, including damage to the lungs, kidneys, and liver, as well as permanent damage to blood vessels.
Although Adderall is more popular among teens and young adults who abuse them, the abuse of either drug is something that must be countered as soon and effectively as possible.
Click here to learn more about the differences between Ritalin and Adderall
Ways to Prevent or Cope With Adderall Addiction
If you are using Adderall legally and are concerned about developing an addiction, discuss the medication with your doctor. It may be necessary for the physician to lower your Adderall dosage before taking you off the drug, as immediately stopping usage could cause negative side effects from withdrawal. It may be necessary for your Adderall dosage to be lowered gradually until you are taken off the prescription for good.
If you or someone you know has developed an addiction to Adderall, strongly consider telling your doctor and seeking out treatment.
Although Adderall abuse and addiction is a growing concern, the national dialogue on prescription drug use is helping to inform Americans of the risk. In the past, it was assumed that prescription drugs were automatically safe because they were legal. Now, more Americans know better. When drugs are used as prescribed, they can be highly beneficial; the dangers mostly come with illegal use.
Abuse of drugs like Adderall is simply not worth the short- and long-term health risks. Proper education and an honest dialogue will hopefully deter some young Americans from abusing Adderall. Knowing the risks and consequences may help some to see that there is no logic or justification that will stave off the very serious consequences of misusing this prescription drug.
Additional Sources
http://www.drugfree.org/newsroom/adderall-abuse-increases-among-high-school-students/
http://amphetamines.com/amphetamine-abuse/addiction/
http://www.12keysrehab.com/blog/misdiagnosis-of-adhd-in-children-infographic/
http://www.addictionhope.com/adderall#Signs-and-Symptoms-of-Adderall-Addiction
http://www.healthline.com/health/adhd/adderall-vs-ritalin#WhichOne?4
http://www.dailymail.co.uk/femail/article-2107359/Rise-unintended-diet-pills-How-did-Ritalin-Wellbutin-Topamax-new-arsenal-obesity.html
http://www.drugfreeworld.org/drugfacts/ritalin/the-vicious-effects-of-prescription-stimulants.html
http://mentalhealthdaily.com/2014/05/01/adderall-withdrawal-symptoms-how-long-do-they-last/
—
About the Author: Sarah Landrum is a freelance writer and the founder of Punched Clocks. Passionate about health and nutrition, Sarah enjoys writing about a variety of concerns in the health community. You can find Sarah tweeting advice for a happy, healthy life @SarahLandrum.