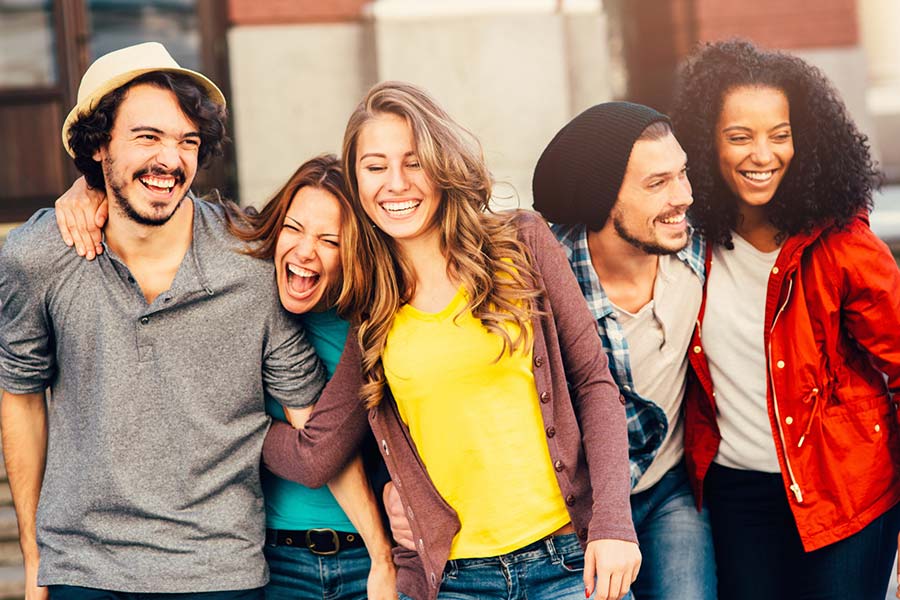 Whether you've just started searching for alcohol treatment centers or you've looked for a while, you've probably noticed no two programs are alike. Learn why Sober College is not only different, but also effective.
Not All Alcohol Treatment Centers Cater to Young Adults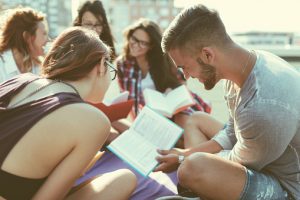 Young adults are at a critical emotional development stage in their lives. Therefore, they need specialized support to navigate the difficult road to recovery. In order to meet those needs effectively, Sober College in California only accept young adults ages 18–26. At our rehab for young adults, students can enjoy peer support, friendship and understanding.
Click to Learn More About Alcohol Addiction
Our 5-Step Approach To Alcohol Addiction
Although no two clients come to us with the exact same types of addiction, our approach centers around the belief that sobriety is a journey rather than a destination. Our Five Core Competencies account for an individual's unique circumstances while still preparing them for the road ahead.
Sobriety: Every aspect of our treatment model promotes sustainable sobriety. Our compassionate therapists, case managers and professors let young adults know that a sober life doesn't have to be a dull life.
Emotional Growth: Facing fears and challenging false beliefs inspire change. Our treatment team meets weekly to discuss each person's progress and decides how to best serve them on their recovery journey.
Life Skills: Confidence is vital to sustainable sobriety. Sober College provides our clients with effective relational and practical skills to use after treatment graduation and for the rest of their lives.
Productivity: When life has direction and meaning, it becomes easier to maintain sobriety. We offer all of our clients the chance to further their education or learn valuable occupational skills to secure a stable job once they leave Sober College.
Fitness: Addiction not only affects the mind, but the body as well. At Sober College, we encourage all of our clients to participate in various physical activities. These activities promote a healthy lifestyle while also reducing stress and anxiety.
Gain Sobriety and an Education
Other alcohol treatment centers practice a "one size fits all" model for their patients. Sober College realizes that recovery must take priority over any other life events. Unfortunately, this commitment often makes young adults delay or put off treatment entirely to continue their college education. Our unique partnership with Woodbury University gives our clients the opportunity to earn up to 15 college credits while receiving treatment.
Have questions regarding how we differ from other alcohol treatment centers for yourself or a loved one?
Call 877.634.7849 to speak with an admissions counselor.