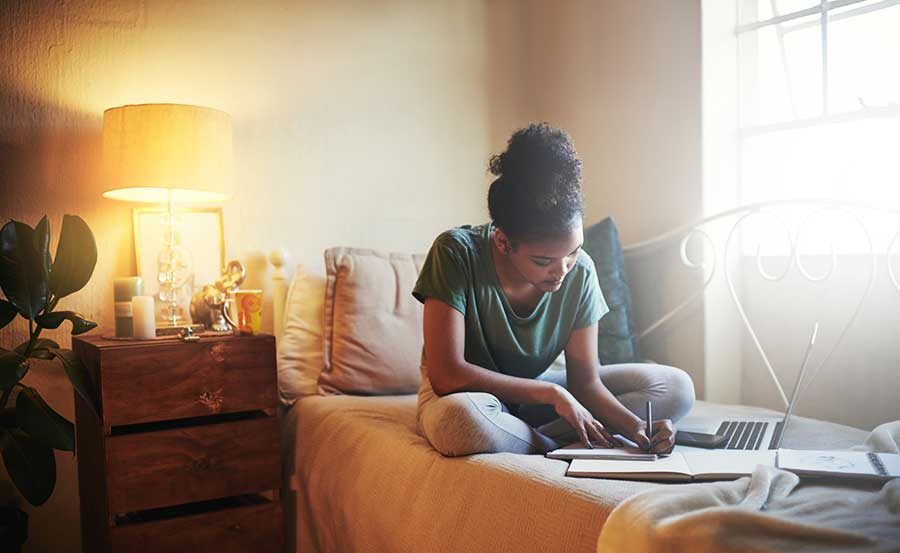 While the addictive substances of choice might change from one college student generation to the next, addiction remains a problem. Dive into college student addiction statistics to take a closer look at today's campus crisis.
Embed code: <iframe style="overflow-y: hidden;" src="https://magic.piktochart.com/embed/21045896-college-student-addiction-stats" width="800″ height="1800″ frameborder="0″ scrolling="no"></iframe>
College Student Addiction Statistics: Binge Drinking Impacts One-Third of Students
Alcoholism is perhaps the most serious substance abuse-related concern for students living on college campuses. As a common activity among young people, binge drinking can certainly lead to alcoholism. In fact, 32% of surveyed college students admitted to binge drinking at least once in the past two weeks. That is certainly one of the most troubling college student addiction statistics.
Addiction experts define binge drinking as consuming a set number of drinks in a two hour period of time. For women, four drinks is binge drinking. For men, five drinks qualifies as binge drinking.
Click to Learn More About Alcohol Addiction Treatment
College Student Addiction Statistics: Some Students are Daily Marijuana Users
Approximately 38% of college students admitted to trying marijuana within the past year. However, close to 5% say that they use the drug every single day. While recreational use carries risk, daily use is likely a sign of drug addiction.
Changing social perception and increased availability are reasons why marijuana use may be on the rise among college students. With marijuana legal in many states for medical and recreational use, college students may be less worried about the risk of addiction.
College Student Addiction Statistics: Campus Cocaine Abuse Is on the Rise
Between 2006–2013, cocaine use on college campuses was on the decline.  Today, however, more than 4% of college students use cocaine regularly. Regular use will certainly lead to cocaine addiction for many of those students.
Stimulants are a Growing Problem
Stimulants like Adderall are considered "study drugs". Some college students take stimulants in order to have more energy, improve performance in sports or study for exams. Nearly 10% of today's college students have used stimulants. Unfortunately, many of these will suffer from addiction or the unpleasant side effects of recreational use and abuse.
Tranquilizer Abuse and Addiction is Skyrocketing
Also known as benzodiazepines, tranquilizers are among the fastest growing types of addiction. Between 1993–2005 alone, tranquilizer use among young adults increased by a staggering 450%. Tranquilizers include drugs such as Xanax and Valium. These are prescription drugs which are procured illegally or used without medical supervision.
It's no secret that addiction among students is a concern, and these college student addiction statistics highlight that fact. At Sober College in Los Angeles, California, not only can you seek addiction treatment, but you can also take courses for college credit to enhance the recovery process.
Have questions regarding college addiction statistics?
Call 877.634.7849 to speak with an admissions counselor.