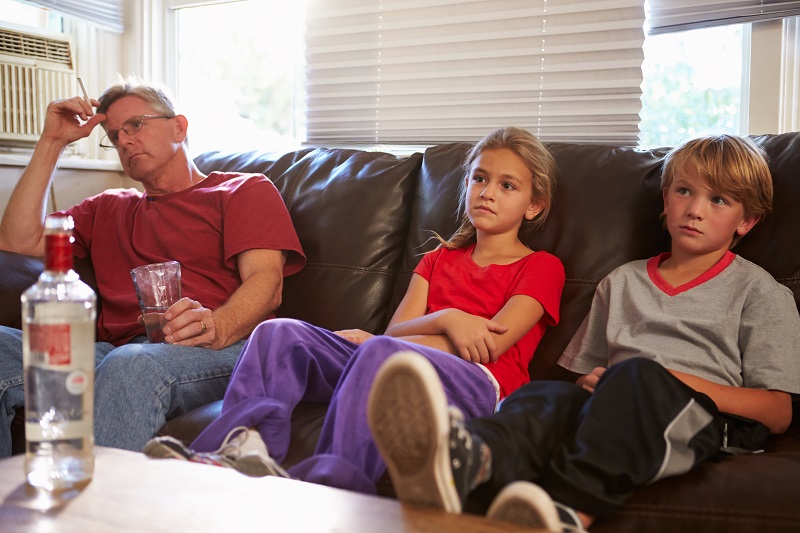 There are a variety of factors that influence the development of addiction in an individual.
Addiction knows no limits and can affect anyone regardless of their age, gender, race, ethnicity, social status, or education. The root cause of addiction is not easy to identify, and the likelihood of its development increases when multiple risk factors are present at the same time.
Risk Factors for Addiction
Environment: One of the most prevalent influences in the development of addiction is environmental factors. For children, adolescents, and even young adults, the lack of a present, involved adult can make someone more likely to experiment with drugs and engage in risky behaviors. This is also true in cases where an individual experiences abuse or neglect at the hands of a parent. Drugs and alcohol may be used as a method of self-medication and an escape from negative feelings. When someone in the house abuses drugs or alcohol, an individual is often exposed to dangerous behaviors that influence their own. Environmental factors can be so influential that individuals may need to avoid specific locations or people that cause triggers for relapse. Even after long periods of sobriety, these triggers can still linger and have a powerful effect on the individual.
Dual-diagnosis: Underlying mental health conditions often increase the risk of addiction. In many cases, the addiction exacerbates symptoms of the mental health condition, causing an individual to develop a vicious cycle of abuse that often escalates quickly. It is estimated that 6 in 10 individuals who struggle with addiction also struggle with a co-occurring mental health disorder, making it a prevalent factor in many individuals' lives. In some cases, a physical injury can be the catalyst for the development of addiction. For example, an individual with an injury that has drastically changed their lifestyle may resort to substance abuse as a means of coping. An individual who has been prescribed pain medication following surgery may develop a dependency as well.
Age of use: The earlier an individual begins abusing substances, the more likely they are to develop an addiction later in life. Addiction in younger years can have a drastically negative impact on brain development, making many more prone to developing a co-occurring mental health disorder.
Method of abuse: Just as some drugs are more addictive than others, specific methods of using drugs can cause them to be more addictive. Drugs that are smoked or injected tend to be more addictive since they enter the bloodstream directly. This allows them to enter the brain without being filtered by other organs. Drugs that are swallowed can become addictive, but it generally takes longer to develop through this method.
Drug of choice: The likelihood of addiction developing can also be dependent on the type of drug an individual abuses. Drugs like cocaine, methamphetamines, and heroin can become physically addictive faster than other drugs like marijuana. Withdrawal from these drugs tends to be different as well. Drugs like cocaine and heroin cause very painful physical withdrawals that may make it harder for an individual to stop using them. In order to avoid experiencing these withdrawal symptoms, an individual may abuse the drug more often and in higher doses, leading to a worsening condition and greater risk for overdose.
Genetic predisposition: Research conducted over the past few decades has shown that addiction can be hereditary. Scientists estimate that 40 to 60 percent of an individual's risk for addiction is based on family history. This is especially true in cases where children witness substance abuse. The development of addiction is not just a matter of willpower—it appears that chemical reactions in the brain may make an individual have a more or less "addictive" personality.
Genetics in Addiction
Approximately 12 percent of children in the United States have lived with at least one parent who struggles with addiction and substance abuse, according to a report from the Substance Abuse and Mental Health Services Administration (SAMHSA). Growing up in these environments often leaves emotional scars that may not heal. The stress of these environments can damage social and emotional development, which can in turn lead to mental or physical health problems later in life. Although in adulthood these childhood experiences may seem like long-lost memories, many of the issues that develop as a result of being in these environments worsen over time.
Numerous studies suggest that out of all the risk factors for addiction, genetic predisposition may be the most impactful. According to several studies, children of addicts are eight times more likely to develop an addiction compared to those without addiction in their family history. Research indicates that genetic predisposition to addiction may be due to evolution. For example, if an animal were to eat a food that was perceived as pleasurable, the brain would seek out that food in the future. This same idea can be applied to addiction and explains how the brain becomes hardwired to seek out the substance even if they know it is not good for them. In cases where an individual does not start out abusing copious amounts of a substance but instead uses the substance with regularity and increasing frequency, the brain can become rewired for addiction. Every time the substance is used, the wiring is strengthened, making it harder for an individual to stop.
Many people are not familiar with their family history of addiction. Most families do not talk about addiction because of shame, embarrassment, or frustration. In most cases, families do not begin talking about addiction until someone is in recovery. Even if it is hard to discuss, knowing your family history is vital to understanding your own needs and risks for developing addiction. Despite your family's history, addiction to any substance can greatly increase the likelihood of addiction to anything else. For example, if a family member is an alcoholic, that does not mean you are at risk solely for alcoholism. Addiction, no matter what sort, exists in the same part of the brain. Predisposition to addiction exists across all substances.
Click here to learn more about a safe sober environment for individuals when they complete a treatment program.
Stopping the Cycle of Abuse
If addiction exists within your family, it may seem that following the same path is inevitable; however, the cycle of addiction can always be stopped. One way to help children avoid the pitfalls of addiction is by having consistent, sober, and stable adults in their lives. The presence of a reliable adult who can help them navigate stressful situations will allow children to develop healthy coping mechanisms. In addition, it helps them develop independence and confidence. With the right level of care and engagement, children are able to develop emotionally and mentally in a way that supports a sober lifestyle. Early intervention is key in preventing the development of substance abuse and addiction.
Another way to prevent the development of addiction is to incorporate therapy into childrens' daily lives. Whether they engage in group therapy with peers who share similar experiences, family therapy, or therapeutic boarding schools, receiving support early on can help a child live a better life. For those who are adult children of parents with addiction, there are support groups specifically designed to address those who come from homes with addiction. This type of environment allows individuals to connect with others who've had experiences and allows them a safe place to discuss their fears, challenges, and feelings with a group of people who can easily relate.
The most effective way to counteract predisposition to addiction is by removing oneself from enabling peers and environments. While that may not be completely feasible, actively avoiding situations in which substances are available and abused can reduce the risks of temptation and peer pressure. Realistically, abstinence is the most effective way to avoid addiction to illicit substances. Having a predisposition to addiction does not matter if the individual never tries the substance. While genetics are a major influence, environment plays a significant role in addiction as well. Surrounding oneself with others who use or abuse substances can make someone more susceptible to addictive behaviors. The relationship between genetics and environment is complex and often the most influential component of developing addiction. While you cannot control your genes, your family history, or some factors of your environment, there are ways to exercise control and reduce the risk of becoming addicted to a substance.
Sources:
http://alcoholrehab.com/addiction-articles/genetics-and-environment-in-addiction/
http://www.addictionsandrecovery.org/is-addiction-a-disease.htm
http://www.independent.co.uk/life-style/health-and-families/health-news/drug-addiction-may-be-hereditary-study-suggests-6348773.html
https://sobercollege.com/addiction-blog/children-of-addicts/
http://www.crchealth.com/drug-addiction-rehab/hereditary-addiction/
http://www.healthline.com/health/addiction/risk-factors#Overview1