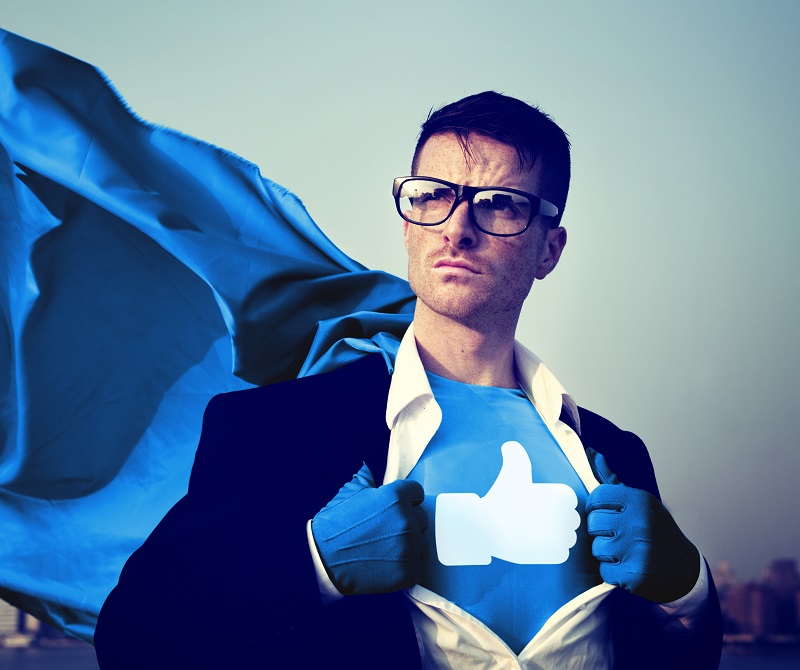 As our love for technology grows and our usage of the internet and social media increases, humans—as social animals—are beginning to define ourselves more and more by what we see on the internet, as well as by what we experience among our peers on social media.
For advertisers, the internet represents an entirely new opportunity to reach mass audiences. Furthermore, due to its popularity amongst younger generations, it has also become a reliable medium for organizations and companies to sway public opinion and create a "buzz" within certain target audiences.
Social media platforms such as Facebook, Twitter, and Instagram have become primary mediums for quasi-public social interaction for the majority of people today. As such, peer pressure, which in the past only manifested itself during face-to-face communication, has partially metastasized into status updates, hashtags, wall posts, and digital comments. Peer-pressure used to confine itself to those who were physically involved in the conversation; today, the internet has made peer-pressure digital and its effective range now includes anyone who is a friend or follower on social media.
Legacy, the national public foundation behind the anti-smoking campaign Truth, recently aired an advertisement during the Grammy's which played upon the strength of social media peer pressure to try and put an end to teen smoking. The ad featured musical performers and internet celebrities calling for teens to "#leftswipedat" to smokers and cigarettes. #Leftswipedat refers to popular dating apps such as Tinder, where a user swipes left to signify disinterest in other users, and swipes to the right to show interest. When users swipe each other to the right, they become a "match" and are then given the ability to begin chatting. Apps such as these are solely based off of an initial physical attraction, and therefore do not take into account any other factors. The advertisement plays off of the current popularity of these dating apps amongst the younger generations, and implies that smoking is unattractive.
A quick search of "#leftswipedat" on Twitter provides thousands of posts from Twitter users about how and why cigarettes are unappealing. Seeing such a huge response to the advertisement would make anyone second guess their choice to smoke cigarettes.
However, while Legacy's ad campaign provides an example of the positive use of peer pressure via social media, it also depicts an underlying danger – the sheer power of social media in influencing the opinions of its users. Facebook and Instagram are, for the most part, more private than Twitter because users can set the privacy of their posts and allow them to only be seen by friends or followers. In these cases, classic peer pressure is alive and well. While I'm probably a little too old to be considered a potential target of peer pressure, I still see its prevalence among my younger groups of friends as I scroll through my social media feeds. Most commonly, I see the glorification of drugs and alcohol. I see cheap bottles of alcohol getting tipped back by girls at parties; I see young women seductively sipping their mixed drinks at clubs and bars; I see people who make smoking weed look like it's some sort of new art form. These images and videos lead viewers to one conclusion – that drugs and alcohol almost always coincide with a good time.
As an introverted individual, I've come to learn that we live in a society that rewards extroverted behavior. As children, we grow up with a need for acceptance amongst our peers. As an introvert, I learned that to be "cool", I'd have to sometimes go against my natural inclinations; that being quiet, pensive, and meditative made me "weird"; that those of us who cared more to listen than to speak, whose thoughts were not always made public, would be overlooked by society as a whole. That being said, social media offers introverts and extroverts alike the chance to show highlights of their daily experiences. It allows people to convey a filtered glimpse of the life they think their friends and family want to see. What do you think would receive more "likes" – a picture of someone reading a book, or a picture of someone out partying?
It is within these social constructs that the problem lies. There has been a commodification of "cool." Young people grow up learning that drinking, using drugs, and partying is how they are supposed to have fun—hat being in high school or college allows them to break the rules as a sort of rite of passage. Changing these perceptions is no easy feat, but ad campaigns such as #leftswipedat are definitely a start. Reversing the current perception of "cool" must start with the younger generations. Only then will future generations have an opportunity to experience something different, and only then will future generations learn to be comfortable with who they truly are.
Click here to read more about age-specific addiction treatment.