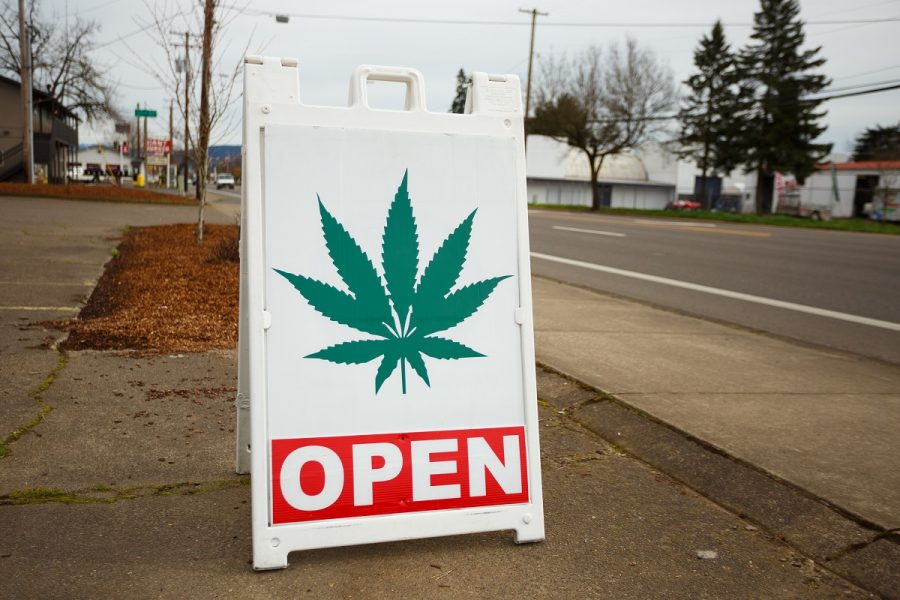 The movement to legalize marijuana in the United States is gaining traction. In recent election results, California and seven other states voted to reform marijuana use with varying forms of legalization. The results of the election have proved to be a turning point for the legalization of marijuana, with many states taking a stand against the federal government's classification of the drug as a Schedule 1 substance.
Arkansas, Florida, and North Dakota all voted to legalize medical marijuana while California, Nevada, Massachusetts, and Maine all approved full, recreational use of marijuana. Although not all marijuana-legalization measures were approved, the increase in legalization at the state level has caused some concern regarding regulation and enforcement. With approximately one-fifth of the country operating under a different set of laws than the rest, questions regarding law enforcement and transportation of marijuana across state lines have created new grey areas.
The Pros and Cons of Legalization
With changing perceptions of recreational marijuana use in the United States, it seems the tide is turning in the war on marijuana. Legalization now puts states in direct conflict with the federal government, but many believe this change could produce positive results, including reduced drug arrests and increased tax collection. Many proponents of legalization see these changes as long-awaited victories, but the results of the election have sparked discussion regarding the perceived safety of use. Many in favor of legalization believe that marijuana is less harmful than tobacco or alcohol, but experts are not so quick to endorse this widespread public perception.
Many experts argue that the vote to legalize marijuana has largely focused on the business side without much regard for its effect on public health. For many adolescents who may now grow up in a society that normalizes recreational marijuana use, there is great concern around the minimization of marijuana's harmful effects. Studies show marijuana does affect adolescent brain development as well as cardiovascular and respiratory health. Numerous experts also believe the addictiveness of marijuana has been downplayed, with many underestimating the potential for dependency and addiction development.
Those who support the legalization of marijuana argue that marijuana can be treated like any other legal substance with the potential for abuse. Alcohol and tobacco are both legal substances with the potential for abuse and dependency. Many argue that it is our responsibility to keep substances like this out of the hands of adolescents. Laws regulating legal age of use can help minimize access for minors. Additionally, education surrounding the potential side effects of use can help consumers make informed decisions.
Treating Marijuana Dependency
While it is possible to use marijuana without developing a dependency or addiction, there are many who do in fact struggle with it. Some people self-medicate with marijuana for mental health disorders which include anxiety, depression, post-traumatic stress disorder (PTSD), and insomnia. While research supporting the effectiveness of marijuana use to treat these conditions is lacking, many cite it as a successful form of treatment. Still, there are many who find marijuana use actually exacerbates symptoms of these conditions. While marijuana may be a method of temporarily alleviating symptoms of these mental health conditions, it can often ignore their underlying causes, leaving many to go untreated while simultaneously developing dependencies on marijuana.
Treatment programs are designed to address marijuana addiction and treat the underlying causes of dependency. While marijuana can temporarily alleviate symptoms of mental health conditions, it can also cause its own side effects. Those who use marijuana often report experiencing feelings of fatigue, decreased motivation, poor concentration, paranoia, and in some cases psychosis. In most cases, treatment for marijuana dependency must address the side effects of marijuana abuse in addition to uncovering the underlying motivations for substance use. Treating these simultaneously allows clients to recover from addiction and dependency while also receiving treatment for pre-existing conditions. This helps individuals develop healthy coping mechanisms and life skills that support long-term sobriety.
Have questions regarding marijuana addiction?
Call 800.465.0142 to speak with an admissions counselor today.
Sources:
https://www.nsightrecovery.com/articles/marijuana-legalization-addiction/
http://www.nytimes.com/2016/10/25/us/marijuana-legalization-ballot-measures.html?_r=0
http://www.huffingtonpost.com/the-fresh-toast/the-good-news-california-_b_12880318.html?utm_hp_ref=marijuana