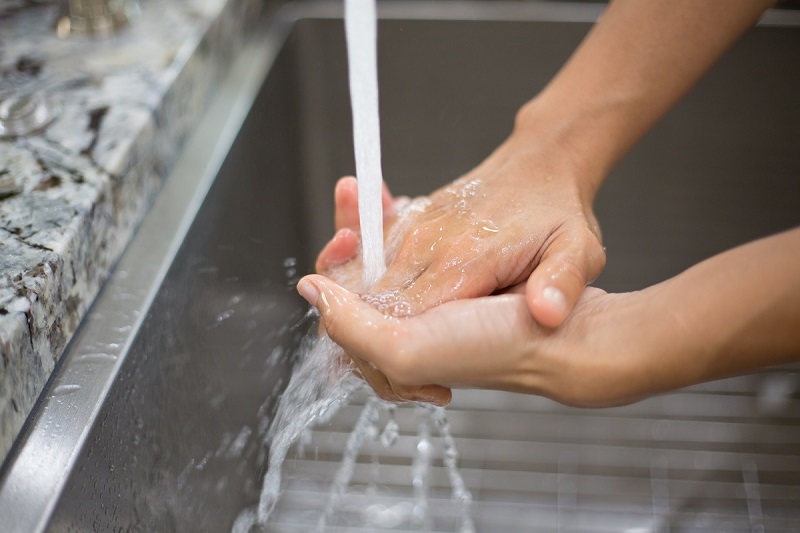 One of the most common factors in the development of drug and alcohol addiction is the presence of a co-occurring disorder.
Nearly 6 in 10 individuals who struggle with addiction are also affected by at least one co-occurring disorder. Whether the co-occurring disorder was a preexisting condition, or the disorder developed as a result of substance abuse, treatment of mental health disorders in rehab is critical to successful recovery. Mental health disorders can often trigger negative behaviors that influence addictive behaviors. Sometimes, the disorder can drive individuals to use drugs and alcohol as a form of self-medication, eventually leading to addiction. In other cases, mental health disorders may occur as a result of a long history of use and abuse. Regardless of the way a mental health disorder interacts with substance abuse, treatment for the condition is critical to successful sobriety.
One of the most common disorders to exist concurrently with substance abuse is obsessive-compulsive disorder (OCD). OCD is an anxiety disorder that causes individuals to experience recurring thoughts that may develop into irrational fears and anxiety. Those with OCD often engage in repetitive, compulsive behaviors because they offer temporary relief. Some of these rituals include counting items, organizing, or repeatedly washing their hands. Although the rituals provide temporary relief, anxiety often returns quickly once the activity is completed. Many people are overwhelmed by OCD and its effects because it makes them unable to enjoy many activities.
Click here to learn more about c-occurring disorders treatment.
Understanding Obsessive-Compulsive Disorder
Although OCD is frequently shown as simply humorous or quirky behavior in movies and television, pop culture rarely portrays OCD realistically. While mainstream media may poke fun at the compulsive behaviors of a character, or make OCD a facet of a villain's behavior, those who live with OCD often experience intense anxiety and stress due to their uncontrollable thoughts. The severity of these thoughts can negatively impact a person's relationships, employment, and social behaviors, and they can often feel impossible to escape from.
According to the Wexner Medical Center at Ohio State University, OCD affects approximately 2.2 million men and women in the United States. The disorder appears to have a genetic component, as OCD appears to occur more frequently within families. Even though an individual may realize that their thoughts or fears are irrational, they are often unable to control the need to engage in compulsive behaviors. These behaviors can become so time-consuming that a person cannot engage in other daily activities. Due to the all-consuming nature of OCD and the inability to control its effects, many choose to use drugs or alcohol as a way to escape. Substance abuse, along with depression and other anxiety disorders, often exist concurrently with OCD. The Journal of Anxiety Disorders estimates that 25 percent of people seeking treatment for OCD also require treatment for a substance use disorder. The likelihood of substance abuse developing is increased for individuals who experience OCD symptoms early in life, especially during childhood or early adolescence. Substance abuse becomes a method of coping with fear and anxiety, and may help silence recurring thoughts that overwhelm the mind.
Symptoms of Obsessive-Compulsive Disorder
Obsessive-compulsive disorder manifests differently in every person. While the disorder is usually a mixture of obsessions and compulsions, in some cases, individuals may have one more than the other. It is estimated that one-third of people also experience sudden, brief tics that may manifest as sounds or intermittent movements. OCD obsessions can cause stress and anxiety due to their persistent nature. They generally worsen over time, and become particularly severe during periods of extreme stress. While obsessions may manifest differently in every person, they generally have the same theme:
Fear of contamination or being dirty
Keeping things orderly and symmetrical
Unwanted thoughts that include aggressive, sexual, or religious topics
Aggressive thoughts related to self-harm or harming others
These themes may present themselves through a variety of behaviors including:
Repeatedly checking that doors are locked or the stove is turned off
Stress when objects are not in order or facing a certain way
Fear of being contaminated due to physical contact with other people or objects
Avoiding situations that trigger obsessions, such as shaking hands
Thoughts of hurting oneself or others
Unpleasant sexual images repeating in the mind
Thoughts about shouting obscenities or acting inappropriately
Obsessions and compulsions may present themselves through a variety of behaviors including:
Cleaning
Following strict routines
Orderliness
Repeatedly checking doors to make sure they are locked
Repeatedly checking the stove to make sure it is off
Counting in patterns
Arranging canned foods to face the same way
Repeating words, phrases, or prayers
Hand-washing until the skin becomes raw
Treatment for Co-Occurring Disorders
Treating OCD on its own is challenging, and when coupled with substance abuse, it can seem almost impossible. One of the most impactful ways to treat OCD is through the use of medication and behavioral modification therapy. Cognitive Behavioral Therapy (CBT) is also commonly used to help clients identify and change negative behaviors. For OCD, many treatment programs use therapies that encourage clients to come into contact with the object that induces obsessive-compulsive behaviors, while discouraging them from performing the correspondent "rituals." The goal of this is to eliminate the anxiety associated with specific situations or items.
When treatment is designed to address both the addiction and mental health disorder, clients are more likely to be successful with long-term sobriety. Individualized treatment is critical to success in rehab. An individual's biography, family history, medical history, and genetics make each person's struggle with a mental health disorder and/or addiction highly personal. Treatment that is designed to address the unique experiences of individuals is more likely to help individuals develop healthy coping mechanisms that support a sober lifestyle.
http://www.dualdiagnosis.org/ocd-addiction/
http://alcoholrehab.com/drug-addiction/obsessive-compulsive-disorder/
http://www.dualdiagnosis.org/ocd-addiction/