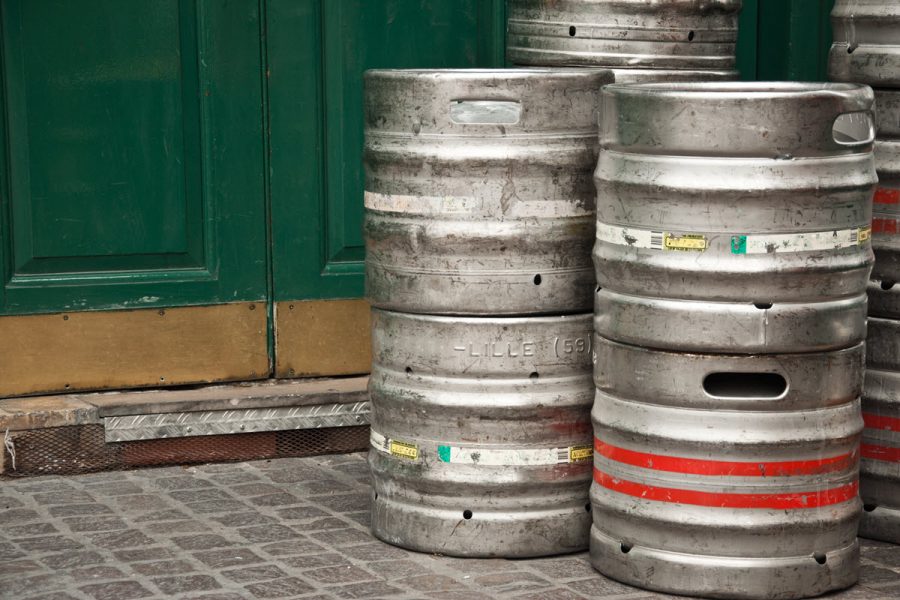 The introduction of alcohol delivery services sounds like a promising idea—delivering alcohol to a person's home should reduce the number of alcohol-related car crashes, and many may welcome this as a fun and innovative idea. In truth, alcohol is one of the most dangerous legal substances in the United States and even with measures to prevent the sale of alcohol to minors, it is difficult to determine the exact ramifications that may accompany this new service.
What is not clear at this time is how companies plan to monitor sales of alcohol. While the service is currently only available in a handful of areas, it might soon spread like wildfire, and addressing concerns regarding order tracking and limitations should certainly be the next step. Without proper measures in place, it is possible for individuals to abuse alcohol delivery systems and experts are worried that these new services may contribute to the alcohol abuse problem plaguing the country.
Despite the fact that alcohol companies must complete the transactions themselves in an attempt to avoid selling to minors, there is little information regarding the efficiency of this process. There is no way to truly monitor whether identification is being checked, whether or not an adult was the recipient, and if there is a method of validating whether or not the delivery person followed proper procedure and protocol. The potential for misuse is exponential. With the introduction of delivery services, young adults and recovering addicts have a new avenue of acquiring alcohol.
More About Alcohol Abuse & Treatment
The Alcohol Abuse Epidemic
With the introduction of alcohol delivery services, the risk of misuse is immeasurable. When viewing delivery services through the recovery lens, we see that one of the most critical components of preventing relapse is avoiding enabling environments and peers. With delivery services, virtually every location is a potential trigger, and with a click of a button, alcohol can arrive with little to no effort. For those in recovery, this can be extremely dangerous. For example, some people in recovery may choose to utilize the assistance of applications with GPS services to notify specific people if they are within a certain distance of a bar or liquor store they used to frequent. Applications that utilize GPS services to help manage and support recovering alcoholics would be rendered virtually useless with the introduction of delivery services. There would be no need to even leave home or potentially alert anyone to someone's activities.
Alcohol is one of the most widely abused substances across the globe, and while it is not always addictive, it is often accompanied by negative consequences. In most cases, alcohol is one of the first substances with which adolescents experiment, due its accessibility and pressure from peers. Alcohol's effects vary based on age, gender, body type, and metabolism. In addition to alcohol's dangerous side effects, people using alcohol often find themselves in risky situations including driving under the influence, being the subject of unwanted attention, or experiencing violence.
Due to its prevalence, it can be difficult to determine whether or not a person actually has a problem with alcohol consumption. Alcohol abuse is somewhat normalized due to social media, pop culture, and peer pressure, and many may not recognize there is a problem before it is too late. The effects of alcohol manifest in different ways depending on individual circumstances—factors such as family and medical history certainly play a part. While the effects vary in severity, over time they begin to take their toll and often contribute to the development of lifelong health complications.
Signs and symptoms of alcohol abuse or addiction vary from person to person, making it imperative for loved ones to know the potential consequences of misuse. One of the easiest ways to determine whether or not a person struggles with alcohol abuse is whether or not they experience withdrawal symptoms when they without it for too long. Many people who struggle with dependencies do not recognize their changing physical and mental health until they experience severe withdrawal symptoms. With the introduction of delivery services, the risks for misuse grow exponentially. Knowing the signs and symptoms of abuse and addiction can make it easier to recognize, intervene, and let a loved one receive help before it is too late.
Are you or someone you know struggling with alcohol abuse?
Call 800.465.0142 to speak with an admissions counselor.
Sources
https://www.free-press-release-center.info/pr00000000000000346252_alcohol-delivery-service-launches-in-portland-drug-rehab-newark-comments.html