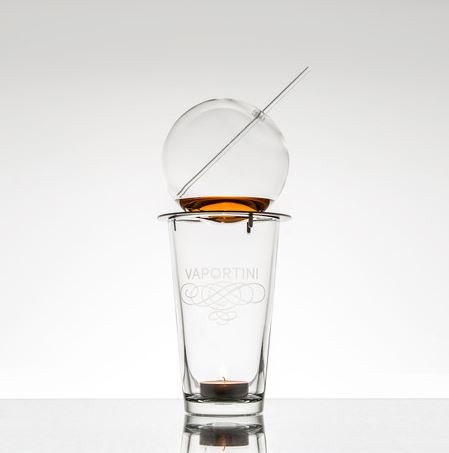 A new form of of drinking, known as "smoking alcohol", has been gaining in popularity among young adults and adolescents.
Using dry ice or homemade vaporizers, young adults are experimenting with alcohol in a new way that delivers the effects of alcohol almost instantaneously and puts many at risk to experience other potentially damaging side effects. The fad has even gone so far as to appeal to those looking to drink without the calories. With increasing popularity, many clinicians are concerned about the potential for abuse in young adults.
Vaporizing alcohol and inhaling it allows it to pass directly from the lungs into the brain and bloodstream. Bypassing other organs, such as the stomach and liver, does not allow it to be metabolized, thereby not losing any of its potency. Inhalation of alcohol causes users to become intoxicated quickly, and without physical presence in the body, the potential for alcohol poisoning and overdose is much greater. In vaporized form, it is impossible to know exactly how much is actually entering the body, making it difficult to predict the potential side effects and dangers associated with it. Because the body cannot get sick to expel alcohol from the system, inhalation of it is much more dangerous than conventional consumption.
Currently there are no studies examining the prevalence and trends in smoking alcohol, but the practice has been surfacing more frequently online through social media channels. With some companies now marketing products to smoke alcohol as an alternative for those who want to experience the effects of drinking without the calories, there is concern about the way in which it can be abused. Alcohol is one of the most commonly abused substances in the United States, especially by underage consumers, and increased accessibility, marketed as a creative new way to experience intoxication, could encourage more adolescents to experiment.
Sources
http://healthland.time.com/2013/06/05/smoking-alcohol-the-dangerous-way-people-are-getting-drunk/