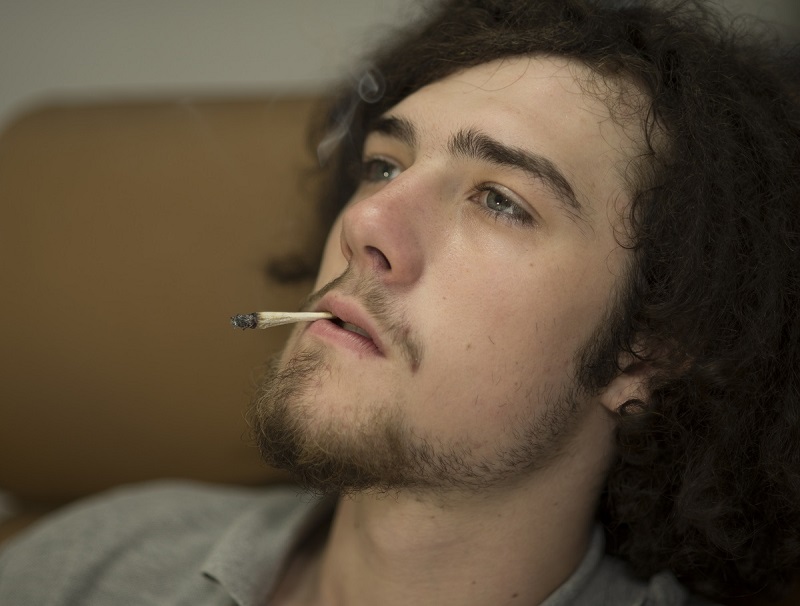 Many people have heard of the drug "spice," but most do not know what it is.
The name "spice" is misleading, causing some to think it is simply a seasoning for food, when in reality, it is a dangerous drug that affects countless people across the world. Spice is known by a variety of names including synthetic marijuana, K2, legal weed, herbal incense, and potpourri. The drug is a mixture of herbs and manmade chemicals designed to produce experiences similar to those of marijuana. Although it is labeled "not for human consumption", the mixture is frequently abused in a variety of ways.
Spice is popular among young adults and is second only to marijuana as the most popularly abused drug by high school seniors. The ease of access to this drug, coupled with false representations of the drug as natural (and therefore harmless), has contributed to its rise in popularity and use. Since the drug is so new to the market, it often does not show up on drug tests, allowing it to remain undetected, often until it is too late.
What is Spice?
Spice first surfaced in the U.K. in 2004, and by 2006 the drug had gained significant popularity. At first people believed spice was a harmless mixture of herbs that produced similar effects to marijuana. Sold primarily over the Internet, spice was soon found in many homes all around the world, packaged in small colorful sachets and marketed as incense or a substitute for tobacco. While the drug is traditionally sold as dried plant material, a liquid form of spice is becoming more popular. With the introduction of e-cigarettes, vape pens, and hookah pens, it is easier to conceal and use in public spaces than ever before. Although it is primarily smoked, it can also be infused into teas and consumed.
Although labels may indicate that spice contains "natural" psychoactive material, an analysis shows that many of its active ingredients are actually synthetic (or designer) drug compounds. In liquid forms, the variety of chemicals found in spice are greater. In May 2013, the Drug Enforcement Agency (DEA) formally banned spice as a Class I drug; however, the action only covered a small amount of the chemicals found in the drug, allowing manufacturers to alter the mixture and replace illegal chemicals with others. The ever-changing compound of spice has made it difficult to make the drug completely illegal. It is estimated that there are over 100 forms of spice available on the market, but only about 40 of them are listed as a Class I drug in the United States.
More About Drug Addiction Treatment Options
The Side Effects of Spice
While spice can produce effects similar to that of marijuana, they usually are induced more quickly and intensely. The effects of spice are much more dangerous than those produced by marijuana, and may have life-threatening implications. Signs of use include:
Seizures
Tremors
Vomiting
Hallucinations
Paranoia
Anxiety
Aggression
High blood pressure and heart rate
Inability to speak
Unconsciousness
Coma
In just the past two years, more than 4,000 calls have been made to Poison Control Centers asking for help due to spice abuse. Since the contents of spice vary from batch to batch, it is impossible to know exactly what effects an individual will experience. Every use of spice is a gamble. Even with these risks, individuals who experiment with spice have a difficult time stopping use of the drug. The drug is known to be incredibly addictive and with withdrawal symptoms just as dangerous the highs, it can be incredibly dangerous to stop using the drug.
Although called synthetic marijuana, spice is unlike marijuana in any way. Detoxing from spice can take a week or longer, and the withdrawal symptoms are incredibly uncomfortable. Users may experience insomnia, inability to eat or drink, fatigue, vomiting, and diarrhea. Some withdrawal symptoms are even more troubling, including extreme dehydration, heart palpitations, renal failure, and in some cases, death. The risks associated with withdrawal make it imperative that an individual detox in a medically-supervised environment under the care of professionals who are equipped to address these side effects quickly and effectively.
Although spice addiction is relatively new, many treatment centers are already equipped to address an individual's needs in recovery. Many reports suggest that relapse is common with spice abuse, and some claim that overcoming addiction to spice is as difficult as quitting heroin or cocaine. It is important for an individual using spice to seek professional help in order to end their addiction. With the assistance of a treatment center, it is possible to achieve sobriety safely and comfortably.
Sources:
https://www.drugabuse.gov/publications/drugfacts/synthetic-cannabinoids
http://spiceaddictionsupport.org/what-is-spice/
http://www.narconon.org/drug-abuse/signs-symptoms-spice.html