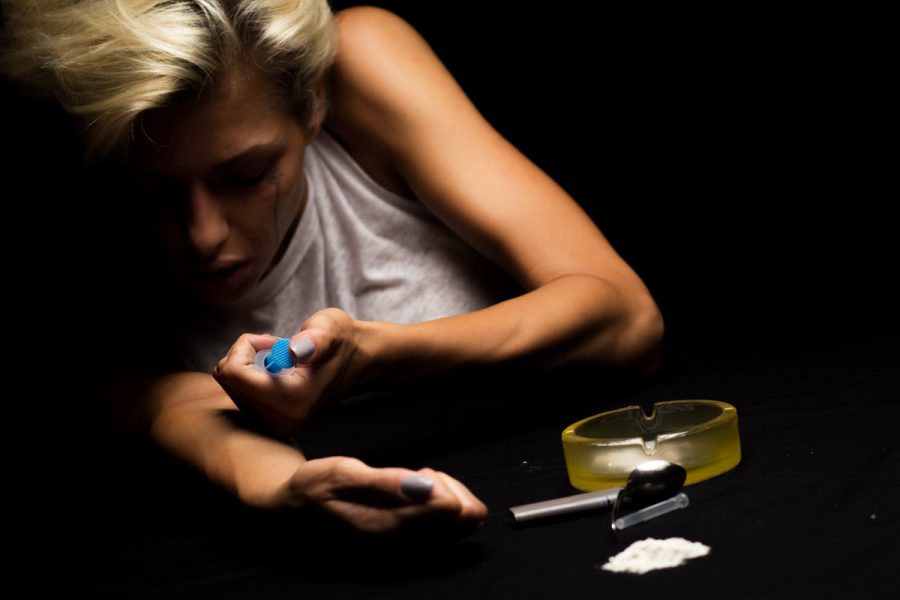 One of the most commonly abused types of prescription drugs are painkillers. Because they are so addictive, manufacturers began to develop new painkillers that they thought would be less likely to be abused. The drug labeled W-18 was developed in the 1980s at the University of Alberta and was intended to revolutionize the way pain was managed; however, it was never picked up because the synthetic opioid had no known clinical use. Years later, the compound was picked up by Chinese labs and began being produced in high volumes.
Prescription drug abuse is a growing epidemic across the globe. While countless people rely on prescription drugs for pain management, depression, anxiety, and a variety of other ailments, others find that long-term use can lead to dependency and addiction. Because of the side effects of prescription drugs and their increased availability, medications are often found in the hands of those to whom they do not belong, and many people use them recreationally to get high.
What is W-18?
W-18 is a synthetic opioid that is available in a powder form. It is 10,000 times more powerful than morphine and 100 times more powerful than fentanyl. No pharmaceutical company dared to produce the powerful opioid, but recently, the drug has made a sudden appearance in Canada and has spread to other countries. According to experts, the drug is being sold in pill form or cut with other drugs such as cocaine in large quantities. Just a small amount of the drug can cause respiratory depression and result in death, leaving many experts concerned about the possible surge of dangerous health problems related to use of the substance. Since the drug is so new to the market, it is hard to test for, meaning there is no way to accurately track the number of overdoses and deaths related to use of W-18.
W-18 is a designer drug, which makes it difficult to know exactly how much of the substance is any pill or combination of drugs. This means that using this drug is especially dangerous because each time you are gambling with the dosage.Experts worry that the introduction of W-18 to the market will only exacerbate the growing heroin epidemic across the globe.
More about Prescription Drug Addiction & Treatment
The Dangers of Painkiller Abuse
One of the biggest challenges when addressing prescription drug abuse is correcting the misconception that a legal substance is somehow safer than other illicit drugs. Although W-18 is not legal, the fact that the drug was originally manufactured as a new form of pain medication can make many people ignore the risks associated with use.
Prescription drugs are available in many households. Dosages are written specifically for the patient and the drug is intended to be taken exactly as it is prescribed. In many cases, people who develop dependencies on prescription drugs may have started out using the medications to treat a specific ailment. Over time, some people develop tolerances that lead to them using larger amounts in order to achieve the same effects. Some may begin to "doctor shop," going from clinic to clinic in an attempt to get more drugs. In many cases, prescription drugs can be just as dangerous as other illegal substances, but the fact that they are acquired through a prescription can cause people to believe they are safer. With the increase of availability, prescription drugs are becoming some of the most commonly abused substances in America and they often serve as a "gateway drug" for many young people.
Prescription drugs can be difficult to obtain and expensive. This is what often leads some to begin using other substances that are cheaper and easier to acquire. In many cases, painkiller abuse can lead to heroin addiction, since in some places it is easier and cheaper to obtain. With the introduction of W-18, prescription drug abuse has become more dangerous than ever. Overdoses related to prescription drug abuse are climbing steadily and many of these are attributed to mixing multiple substances. W-18 is more deadly than any other prescription drug on the market, and because it is such a newcomer, many people are unaware of the risks they assume by using the drug.
Questions about prescription drug abuse and treatment?
Call 800.465.0142 to speak with an admissions counselor.
Sources
http://www.vice.com/read/everything-we-know-so-far-about-w-18-the-drug-thats-100-times-more-powerful-than-fentanyl
https://www.washingtonpost.com/news/morning-mix/wp/2016/04/27/this-new-street-drug-is-10000-times-more-toxic-than-morphine-and-now-its-showing-up-in-canada-and-the-u-s/
http://www.medicaldaily.com/w-18-fentanyl-street-drugs-designer-drugs-383323