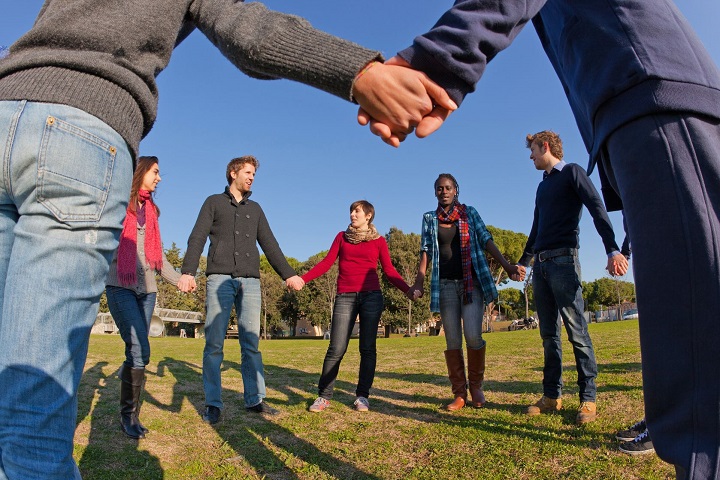 Identifying alcoholism in a family member or loved one can be difficult.
While some display obvious signs of struggles, others can hide their drinking habits from even those closest to them. If you suspect a loved one is grappling with addiction, there are a number of ways to provide support and help an alcoholic receive the help they need in conjunction with their alcohol addiction treatment plans.
Address the topic of alcoholism with friends and family. If a loved one is struggling with alcohol addiction, it is important for close family members and friends to actively work together to stop enabling. There are a variety of influences and factors that can contribute to the development of alcoholism. Helping an alcoholic requires educating yourself about the nature of alcoholism and treatment options available. Understanding your loved one's particular experiences and history can allow friends and family to set strong boundaries while simultaneously teaching them how to provide appropriate support.
Get involved with the recovery community. Whether you choose to engage with Alcoholics Anonymous or another recovery community, support groups allow you to connect with others who share similar experiences, These communities also offer resources for help. Even if your loved one chooses not to engage in the community, attending these meetings can provide you with education and support you need. Hearing from others who can relate to your experiences can help you in your own journey through recovery.
Consider engaging with an interventionist. One misconception about helping an alcoholic is that the individual must be willing to accept treatment or rehab for help to work. An interventionist can assist family members and friends in addressing the needs of your loved one in a controlled, safe environment. An interventionist works to assist in the setup of an intervention, in controlling the direction of the intervention and in moving a loved one into the next steps of treatment and recovery. Sometimes professional help is the most effective method of helping an alcoholic realize they need treatment.
Stop enabling. One of the most difficult changes family and friends must make is in the behaviors that may enable continued alcohol abuse. An alcoholic may conjure elaborate stories to gain empathy as a means to continue supporting addiction. Providing money to an alcoholic allows him/her to continue purchasing and using alcohol. Putting a stop to enabling is a critical component of interventions as well. An alcoholic has no reason to consider accepting help if they are continuously enabled and supported regardless of their choices.
Find alternatives. Alcoholism can develop for a number of reasons, including alleviating social discomfort and coping with stressors. Drinking alcohol can consume much of an individual's time and may cause him/her to withdraw, further worsening their condition. Developing new, healthy hobbies and relationships can fill the time previously used to consume alcohol. Avoiding triggers such as particular environments or individuals is another important component of combating alcoholism. It is important to support individuals through this by minimizing exposure to stressors. For instance, if drinking at home is a problem, removing alcohol from the premises can greatly reduce temptation.
Help yourself. Alcoholism not only affects the individual struggling with the disease, it also impacts those around them. It is important to seek resources to help yourself while also learning how to help an alcoholic. Engaging with a therapist or support group can provide enormous benefits. It not only allows you to be a greater support system for your loved one, but also provides you with the support you need. Connecting with others who can relate to your experiences can make the recovery process easier.
Learn whether or not someone you know is struggling with alcohol or drug addiction by spotting the telltale signs of drug abuse.
Do you know someone struggling with alcohol or drug abuse?
Call 800.465.0142 to speak with an admissions counselor.
Sources
http://www.discoveryplace.info/secrets-helping-alcoholic-family-member-or-friend