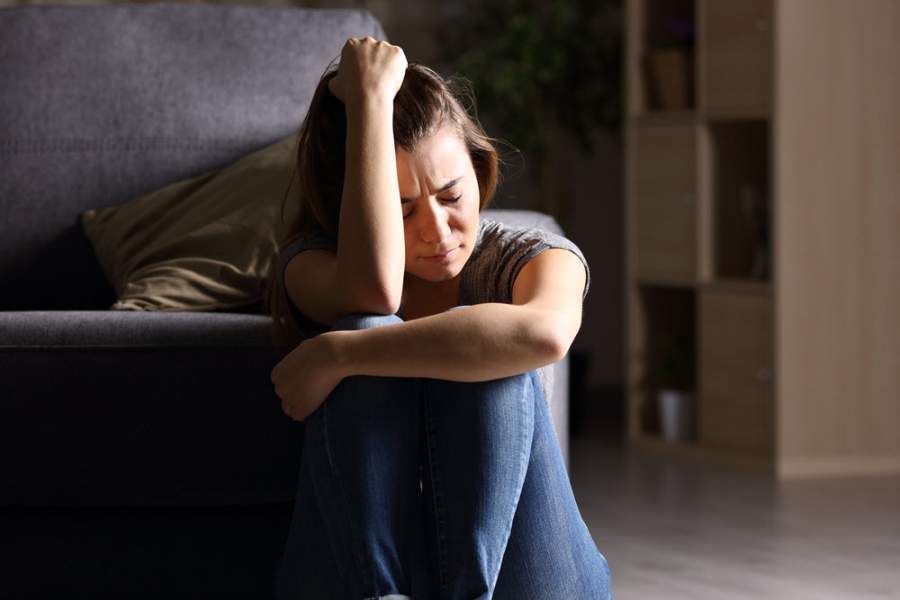 When a drug overdose occurs, it may be accidental or intentional. Someone can accidentally ingest something they should not have or may have taken too much of a medication by mistake. Someone can also be intentionally misusing a substance to get high or hurt oneself. Regardless of the way in which an overdose has occurred, it is important to recognize the warning signs and react quickly to minimize the consequences and connect with medical assistance as quickly as possible.
What is an Overdose?
An overdose occurs when the body is unable to cope with the amount of drugs in the system and cannot react to the level of toxicity. Under normal circumstances, the body reacts and takes action to minimize potentially harmful consequences, but at a certain point, the body is no longer able to detoxify, leading to dangerous physical and mental side effects. A person experiencing an overdose can sometimes not recognize it is occurring due to being under the influence.
Overdose may occur for a number of reasons. Tolerance levels vary from person to person. It may occur because the person has never used the substance before or because multiple substances were mixed. If a person has not used a drug they previously used frequently and tolerance has decreased, using the same amount they did before can inadvertently lead to overdose. The way the drug is administered can also impact the potential for overdose. For example, when a drug is injected, it can produce side effects more intensely and more rapidly than when taken in another form.
What Does an Overdose Look Like?
Drug overdose affects the entire body and can present differently depending on individual factors. A person's age, weight, or history of substance abuse can all impact symptoms of overdose. While some substances may only produce slight symptoms of overdose, others can present life-threatening effects that may lead to severe life-long consequences and, in some cases, death.
Drug Overdose Symptoms
Although symptoms of an overdose may vary based on the substance used and the amount taken, there are some common signs that present themselves in most cases of an overdose. These symptoms include:
Abnormal breathing
Pale or flushed skin
Increase or decrease in body temperature
Skin may become cold and sweaty or hot and dry
Vomiting
Diarrhea
Gurgling or snoring
Rapid or slow heartbeat
Confusion
Chest pain
No response to stimuli
Disorientation or loss of coordination
Decreased pulse
Passing out or unconsciousness
Signs of Opioid Overdose
Opioid overdose can be life-threatening, making it important to intervene as soon as symptoms begin to present themselves. Opioid overdose often causes the brain to become deprived of oxygen which can lead to permanent damage. When a person overdoses on opioids, they often exhibit the following symptoms:
Pinpoint pupils
Slowed or stopped breathing
Unconsciousness
Pale, clammy skin
Limp body
Purple or blue lips and fingertips
Vomiting
If it is possible, keep the person alert and upright, and call for help immediately. If medical care is not administered as soon as possible, the consequences can be life-long or deadly. If the person is no longer breathing, providing CPR (if able to do so) until medical professionals arrive is critical. Depending on the severity of the overdose, an antidote medication called "naloxone" may be administered. Learn more about opiate abuse, addiction, and treatment.
Warning Signs of Meth Overdose
Meth overdose may be acute or chronic. Acute overdose generally occurs when a person has used a large amount of meth at one time and it can be fatal. Chronic overdose generally occurs in those who have used meth for a long period of time and is the result of cumulative use and may be fatal as well. Symptoms of overdose may include:
Chest pains
Heart attack
Stomach pain
Convulsions
Difficulty breathing
High blood pressure
High body temperature
Extreme mood changes
Violent outbursts
Paranoia
Stroke
When a person overdoses on meth, they may enter psychosis and experience irritability, suicidal ideation, and psychotic episodes. They may begin experiencing tactile hallucinations, such as feeling as though bugs are crawling all over their skin. A meth overdose can be fatal, but it can also produce long-term hallucinations, paranoia, and permanent damage to the brain and the body.
Warning Signs of Cocaine Overdose
Cocaine produces a number of psychological sensations and changes. When an overdose occurs, a person becomes overstimulated and may experience:
Nausea
Confusion
Tremors
High blood pressure
Dangerously high body temperature
Elevated heart rate
Seizures
Stroke
Psychosis
Overdose is difficult to predict with cocaine because it can be largely dependent on the purity of the substance used, if other substances were used with it, and the overall health of the person. Cocaine abuse is incredibly dangerous and even a first-time user can die from cocaine overdose. It occurs quickly and requires immediate medical attention to address.
Warning Signs of Heroin Overdose
Heroin is one of the most lethal substances in the world and an overdose can be fatal without immediate medical attention. The likelihood of an overdose is largely dependent on the purity of the substance used, if other substances were used with it, and the person's age and weight. Symptoms of an overdose include:
Bluish nails and lips
Weak pulse
Pinpoint pupils
Loss of consciousness
Depressed breathing
Stomach cramps
Confusion
Dry mouth
Coma
Heroin is an opiate and overdose requires immediate medical help. Naloxone can be administered to counteract the effects of an overdose. Although it is an illegal substance and you may fear legal consequences calling for help, most states have laws in place to provide protection against an arrest in the case of an emergency. Do not hesitate to reach out for help and provide CPR (if able to do so) if it is required. Learn more about heroin abuse, addiction, and treatment.
What to Do in the Event of an Overdose
If an overdose has occurred, it can be incredibly scary, but every second counts. You must act immediately to minimize the risk of life-threatening consequences. Be sure to seek help immediately: the sooner medical professionals can administer care, the better.
Call 911 immediately
Do not leave them unattended and stay by their side until help has arrived
If they are unconscious, be sure to lay the person on their side in case they vomit
Do not attempt to give them food or anything to drink
Try to identify what substance(s) they have used so that medical responders can begin administering the appropriate care as soon as possible
If you are concerned about potential legal consequences for possession of an illegal substance, most states provide protection from drug-related crimes. The Good Samaritan Law is enacted in 32 states, reducing fear of seeking help and minimizing the window between when overdose occurs and when responders arrive.
Prevent Overdose by Exploring Treatment Options
A person can experience overdose after using a substance only one time. Assessing your child's history of substance use will help you determine the best course of action for treatment. Most people who experience an overdose have a history of substance abuse and treatment is vital in identifying the underlying reasons substance abuse began. It can also help identify co-occurring disorders that contribute to continued use.
Sober College offers a variety of treatment programs and individualized treatment options for young adults in need of substance abuse rehab. Reach out to us today at 800.465.0142 or send us a message to discuss your situation and determine the best course of action for your child's needs.
Sources
https://americanaddictioncenters.org/overdose/
https://www.webmd.com/mental-health/addiction/drug-overdose#1
https://drugabuse.com/library/opioid-overdose/
https://drugabuse.com/library/cocaine-overdose/
https://drugabuse.com/library/meth-overdose/
https://drugabuse.com/library/heroin-overdose/