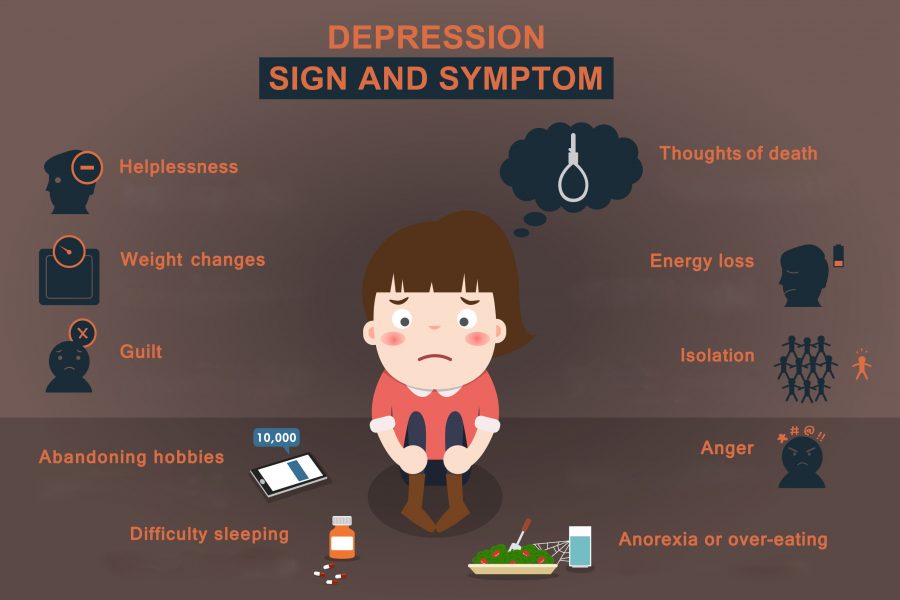 While everyone has bad days, for most, that feeling eventually goes away. Relationships, work, and stressful situations can cause many to feel sad for a period of time. These feelings are normal and can come and go and can often times be remedied with activities that bring feelings of happiness. But for some, feelings of sadness do not easily go away. Depression is a mental health disorder that is not cured overnight and it can have repercussions for both the depressed person and those around them. Millions of people in the United States struggle with depression and in many cases, substance abuse becomes intertwined, making the experience that much harder to treat.
Depression and Addiction
Substance abuse is common among those who struggle with mental health disorders. Studies suggest that nearly 6 in 10 people with a mental health disorder also struggle with substance abuse. In some cases, addiction develops as a result of self-medicating for symptoms of mental health disorders, while in others, a mental health disorder develops as a side effect of substance abuse. Regardless of the order in which they develop, they are often co-deleterious.
When a person has both a mental health disorder and an addiction, it is called dual-diagnosis. Dual-diagnosis can include any type of addiction or mental health disorder. When both exist together, it is important that treatment is designed to address each concurrently. Depression is often accompanied by feelings of self-harm and suicide. Adding drugs or alcohol to the mix can worsen those feelings and put a person at greater risk. In treatment, if both are not managed equally, it can increase the likelihood of relapse.
Drugs and alcohol provide an escape from the sadness or emptiness that people with depression may experience. While it can provide temporary relief, it often leaves a person feeling lower than they did initially, making them more likely use substances again to experience relief once more. This can create a vicious cycle of abuse that eventually develops into dependency. As tolerance builds over time, a person is likely to find themselves attempting to manage both the symptoms of a mental health disorder and the side effects of substance abuse.
Identifying Depression
While most people will go through periods of sadness that may last for an extended period of time, there is a distinct difference between an episode of sadness and depression. According to experts, clinical depression lasts at least two weeks, interferes with daily life and responsibilities, and negatively impacts your ability to maintain healthy relationships with others.
Symptoms of depression include:
Anxiety
Loss of appetite/increased appetite
Weight loss/weight gain
Loss of energy
Irritability
Feelings of guilt
Sense of worthlessness
Difficulty concentrating
Suicidal thoughts/attempts
While depression is most commonly associated with feelings of sadness, hopelessness, and despair, some people—especially men—may experience symptoms such as irritability, anger, or hostility. While some life events, such as the loss of a loved one, can create long-lasting feelings of sadness, that is not necessarily "depression" unless the feeling persists for months. A therapist or counselor can help differentiate between the two and recommend the best method of treatment in either case.
More About Alternative Therapies for Dual-Diagnosis
How Dual Diagnosis Treatment Can Help Depression in Addiction Recovery
Those who struggle with depression and addiction benefit greatly from dual-diagnosis treatment. It is a holistic approach to treatment that addresses all aspects of the disorder and addiction. These programs often focus on helping a person detox and overcome withdrawal symptoms so they can fully focus on their recovery. With counseling, peer support, education, and in some cases medication, dual-diagnosis treatment can reduce the likelihood of relapse. Treatment helps clients develop life skills and emotional intelligence to support long-term sobriety.
Treatment is designed to help clients understand and come to terms with their mental health, teach them healthy ways to manage it, and help motivate them to make life changes to support success. Everyone has different needs in recovery and each dual-diagnosis treatment plan is designed to reflect the individual experiences and needs of clients. This helps clients achieve sobriety while simultaneously treating the mental health conditions that can interfere with it.
Do you know someone struggling with depression and addiction?
Call 800.465.0142 to speak with an admissions counselor.
Sources
http://www.dualdiagnosis.org/depression-and-addiction/
https://www.futuresofpalmbeach.com/addiction-treatment/co-occurring-disorders-overview/depression-drug-abuse/