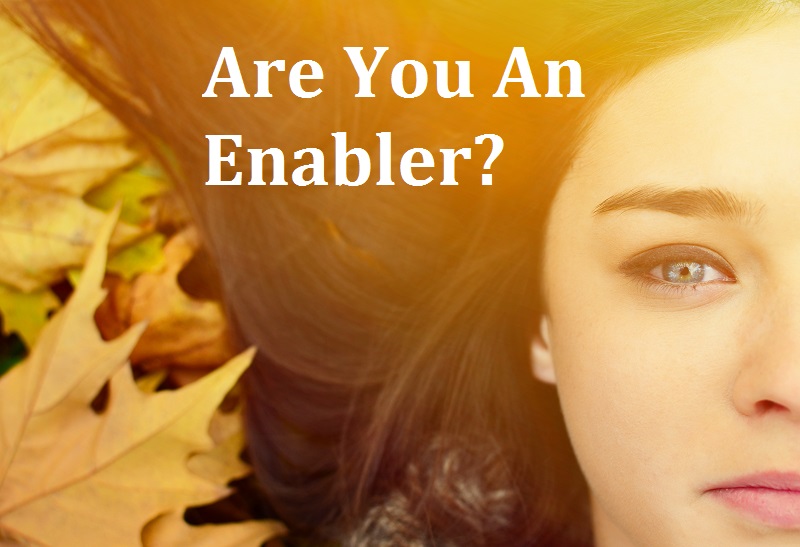 When a loved one struggles with an addiction, it can be difficult to not intervene.
Substance abuse is a growing problem in the United States with more than 23 million people in need of treatment. Despite this staggering number, only 2.5 million receive treatment for their addiction—the other 19.5 million report feeling no need to seek help. While these figures highlight a serious problem with addiction in the United States, they also reveal another problem: too many people are not concerned about their addiction. Whether they're denial about their addiction, or have yet to face consequences that highlight the severity of their substance abuse, only a small percentage of people in the United States are doing something to address their addiction. These figures beg the question: What prevents an individual from taking sobriety seriously?
While there are a number of complex reasons and factors that contribute to an individual's choices regarding treatment for addiction, one of the most common influences is the presence of an enabler. Whether intentional or not, enablers help an individual maintain their addiction by engaging in behaviors that they believe will help the individual, when in reality, only contribute to their worsening physical and mental condition. Identifying whether or not you are an enabler in someone's life is a critical first step in addressing addiction and helping someone get on the right path.
What is an Enabler?
Enabling is a term often used to describe the act of removing the natural consequences that arise as a result of substance abuse. While this behavior comes from a desire to help, it can worsen an individual's condition and make them less likely to seek help. Protecting someone from the repercussions of substance abuse does not allow them to experience the damaging consequences of abuse, thus removing the incentive for change. "Hitting rock bottom" is one of the most powerful motivators that causes an individual to eventually accept help. Without this, addicts see no reason to change.
As well-intentioned as a person may be, enabling often involves trying to take on another individual's problems and solving them. This often leads to a change in the dynamics of a relationship with an addict. The addict may begin expect their enabler to overcompensate for their lack of action or responsibility. This can create friction in the relationship, which will eventually evolve into resentment. It can be difficult to resist enabling, especially when an individual uses manipulation to get what they want. They may coerce someone into giving them money, lying for them, fulfilling commitments for them, or bailing them out of jail.
While an enabler is not necessarily supportive of substance abuse, their actions sustain the addiction and remove any incentive to change. Enabling can vary from extreme cases in which an individual completely financially supports an addict, to more vague definitions of enabling, such as ignoring the problem in the hopes that it will go away on its own. There are even examples of individuals enabling on purpose because they believe it benefits them to do so. Regardless of the degree of enabling, ultimately an enabler will suffer as a result of their behaviors. As they become more involved in the addict's life and continue to support them, an enabler eventually overcompensates for an addict's lack of responsibility and suffers direct consequences for these actions.
Signs of Enabling
It can be difficult to tell when well-meaning actions become enabling and when an intention to help is actually causing harm. A few ways to identify if you are enabling an individual's addiction include:
Ignoring dangerous behavior: You may be overlooking problems or denying their existence. By doing so, you allow them to continue engaging in behaviors that are not only dangerous to themselves, but to those around them.
Difficulty expressing emotion: You may be enabling an individual by not expressing how you truly feel. Often times, an enabler is unsure how to express him or herself, especially if he or she fears the negative repercussions of doing so. Reluctance to truly express oneself can be an indicator of a much larger problem.
Prioritizing an addict's needs over your own: While you may want to help an individual struggling with addiction, it can often lead to prioritizing them over yourself. You may begin to neglect your own obligations and responsibilities in order to take care of theirs, so that they do not suffer as a result of their own negligence.
Acting out of fear: Rather than responding to situations or events as you normally would, you may hold back or not act at all. This can be because you are afraid of the addict's response and you would rather avoid the situation than deal with it.
Lying about their addiction: In order to preserve a calm, peaceful, controlled environment, you may begin to lie on behalf of an addict. Whether you are lying about the severity of their addiction, or covering for them missing work or school, this behavior enables an individual to continue abusing substances because they experience no repercussions. They always have someone to bail them out.
Blaming other people or environments: Rather than making the individual own up to their addiction, you may resort to blaming other people or environments for it. Instead of acknowledging that the addict's actions, behaviors, and decisions led them to where they are now, you lay blame elsewhere, further distancing them from their addiction and not making them take ownership of it.
Resenting the addict: Over time, enabling addiction eventually leads to resentment. You continue to absorb their responsibilities and protect them from the negative consequences of their substance abuse, but end up feeling angry and hurt. Although you may feel resentment, you may keep enabling their addiction by continuing any of the above-mentioned behaviors.
How to Stop Enabling
Once you have identified whether or not you are enabling a person's substance abuse, it can be difficult to know how to stop. There will more than likely be a degree of retaliation or pushback, and you will probably be afraid that something bad will happen to your loved one without your help. While there may be short-term pain experienced as a result of ending enabling behaviors, this pain is nothing compared to the long-term effects of addiction. Enabling only prolongs addictive behaviors, but addiction will eventually catch up and the consequences will have to be faced. Continuing to enable an addict many only make the long-term consequences worse.
In order to stop enabling, you must be committed to the process. Some steps to stop enabling include:
Set clear boundaries: Let the person know you still care for them, but you will say 'no' to all requests for help. This can be one of the most difficult changes to make, but is one of the most impactful. It is recommended that you set these boundaries and have the conversation prior to an 'enabling' moment.
Be assertive: When you make the decision to stop enabling, you must stop enabling in any way, shape, or form. This includes providing money (regardless of the circumstances), lying on behalf of them for irresponsible behaviors, fulfilling their responsibilities (work, home, or any other situation), fulfilling commitments to others, or bailing them out of jail.
Leave messes where they are: It is important for an individual to see what they leave behind as a result of intoxication. Make them responsible for cleaning up those messes. Often times, addicts may blackout as a result of substance abuse and are unaware of the damage they cause because an enabler may clean up after them.
Follow through on your plans: If you have planned events or activities and the individual refuses to participate, continue on with your plans without them. Do not allow them to manipulate situations and control what others can and cannot do.
Do not give in to threats: An individual may use manipulation to control you. Threats may be made in an attempt to regain control of the situation. These threats often come from a place of insecurity. You must stand firm in your decisions, and take action, if necessary. You must not make it your responsibility to solve their problems or accommodate their needs.
Stopping enabling behavior is not easy. You may fear the consequences of your lack of intervention. You may fear the individual will lose their job, lose their home, have a car accident, or end up in jail. While these fears are real and valid, sometimes facing these consequences is the only way to break through and make significant change. Facing these consequences may save them from a more permanent fate, and while the fear of death can be difficult to face, it may be necessary in order to save someone's life.
Without an enabler it is much more difficult for an individual to continue maintaining a lifestyle of substance abuse. When enabling ends, loved ones can begin to heal and focus on their own lives, while helping an individual finally realize that it is time to seek professional help. It is a difficult pattern to break, but forcing them to face the harsh realities of substance abuse may be the push they need to accept help.
Sources
http://www.alternativesintreatment.com/general-addiction/stop-enabling-someone-addicted/
http://psychcentral.com/lib/are-you-an-enabler/
http://www.foundationsrecoverynetwork.com/7-signs-youre-enabling-addict/
http://www.drug-abuse-treatment.org/what-is-an-enabler.htm