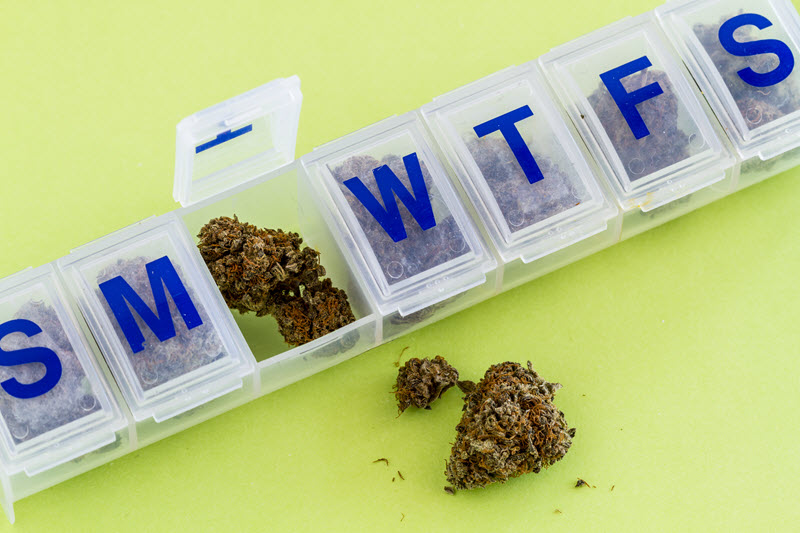 Marijuana has been used both recreationally and medically for thousands of years. While the U.S. Food and Drug Administration (FDA) has not yet determined that marijuana is safe or effective in treating health conditions, it has not stopped several states from legalizing medical marijuana in recent years. Those who live in states that have legalized medical marijuana can now acquire it through a prescription from their doctor, but many have questioned how this increased accessibility affects abuse of the drug.
How Medical Marijuana Works
Medical marijuana uses the entire, unprocessed plant or its extracts to treat symptoms for various conditions and illnesses. Although the FDA has not approved the marijuana plant for medical use, two medications that contain cannabinoid chemicals have been recently approved by the FDA.
Prescriptions, FDA, and Effectiveness
These medications are used to treat nausea and improve appetite, and the active ingredient in marijuana—THC—has been shown to be effective in doing so. Despite this, general FDA approval has not been reached for numerous reasons. Marijuana's legal status has made it difficult to conduct studies and clinical trials. Additionally, marijuana can produce numerous adverse effects that often outweigh its benefits. Marijuana also tends to vary between strains, making its potency and effects differ significantly. Since testing has been limited, there has not been enough research to support full legalization for medical purposes.
Pain & Medical Marijuana
People look to medical marijuana primarily to treat pain. Long-term headaches, cancer, and other chronic conditions such as nerve pain or glaucoma are some of the most commonly treated conditions. Medical marijuana may also be prescribed for multiple sclerosis, seizures, Crohn's disease, and other chronic illnesses. The body naturally produces chemicals to help manage pain and inflammation, and marijuana can sometimes help those chemicals work better.
Forms & Side Effects of Medical Marijuana
Medical marijuana may be used in a variety of ways. It may be smoked, vaporized, eaten, or taken as a liquid extract. Marijuana can produce numerous side effects, and because of differences in potency, these can range in severity. Users may experience side effects such as dizziness, drowsiness, short-term memory loss, and euphoria. In some cases, a person can also experience anxiety or psychosis.
California Medical Marijuana Laws
Medical Marijuana and Addiction
With increasing availability, many are concerned about the potential for addiction that may accompany medical marijuana use. THC in marijuana can activate the brain's reward system, stimulating the brain and creating euphoric feelings. Medical marijuana is no different in its ability to produce these feelings. While some people may experience physical addiction, most people who develop dependencies struggle with psychological addiction. In some cases, this can be even more powerful than physical addiction.
Medical Marijuana Can Lead to Addiction
Symptoms of psychological addiction can vary, making it difficult to identify or associate with medical marijuana use. While many may be able to use the drug without experiencing any physical or psychological dependencies, family history, frequency of use, potency, and other factors may make marijuana more addictive for some users.
Use as Prescribed
If medical marijuana is used as prescribed, it is less likely that a person may develop an addiction. Following doctors' orders can allow a person to experience the benefits of use without developing a dependency. Still, it is important to discuss addiction risk factors or concerns before beginning treatment with medical marijuana.
Risks of Use
Due to the potential risks associated with use, medical marijuana may not be the best solution for pain management. Just as is the case with any prescription medication, there are side effects and risks associated with use. Weighing the pros and cons of medical marijuana against other pain management options is critical.
Signs & Symptoms of Marijuana Addiction
Resources
http://www.medicinalmarijuanaassociation.com/medical-marijuana-blog/is-medical-marijuana-addictive
https://nccih.nih.gov/health/marijuana