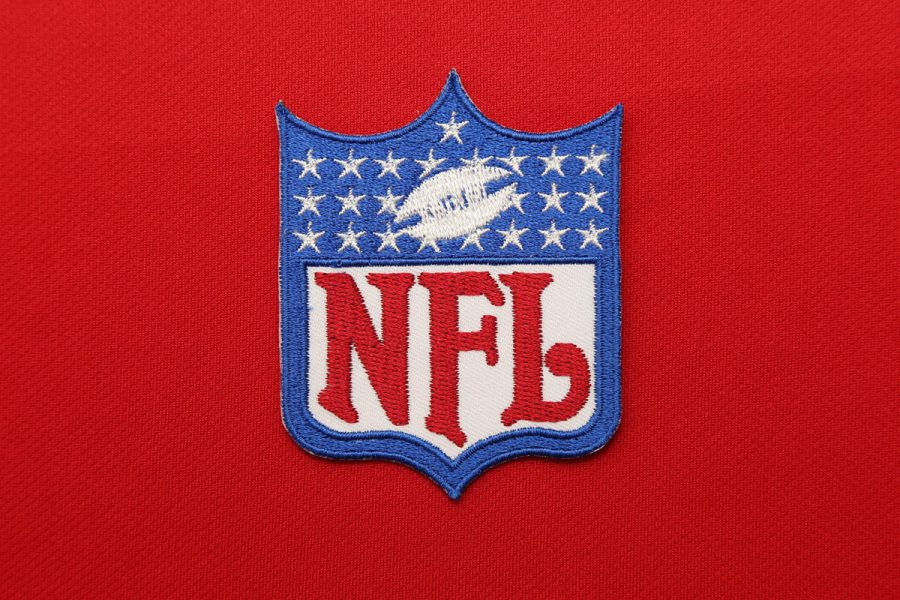 If you are a fan of the NFL, or sports in general, your cellphone is often littered with notifications telling you that a player has been suspended. The number of suspensions in the NFL is alarming, but the number of suspensions related to drugs is even more so. Since February 2016, a whopping 23 players have been suspended due to violating the NFL drugs & substance abuse policy for performance enhancing drugs. Only three players have been suspended due to non-drug-related issues. 72% of all suspensions since the inception of the NFL have been drug related. The following is a list of the important players suspended this year, and the impact their absence from the field will have.
NFL Suspensions 2016 | NFL Drugs & Drug Abuse
Josh Gordon – WR, Browns – 4 games
Josh Gordon has not played a snap in an NFL game since 2014, which is a real shame for Cleveland. Josh Gordon is extremely talented, and his talent—combined with his 6 foot 4 frame—makes him a deadly target. In 2013, Gordon racked up an incredible 1600 yards and 9 scores along with an All Pro and Pro Bowl selection. The Browns have been a laughing stock for a long time, and a return of Josh Gordon to the Browns' roster is sure to have a huge impact. With new head coach Hue Jackson and new signal caller Robert Griffin III (2014 Rookie of the Year), Gordon could be due for a resurgence this year. But it will be interesting to see if Gordon can keep his conduct in line, and make this third suspension in three years his last.
Martavis Bryant – WR, Steelers – Entire 2016 Season
Martavis Bryant is often overlooked in a Steelers offense filled with All Pro talent such as Ben Roethlisberger, Le'veon Bell, and Antonio Brown. But Bryant is an instrumental part of the Steelers' offense. He is blazing fast, running a 4.42 at the combine, and stands 6 foot 4 tall. This allows Bryant to be an incredible deep threat for the Steelers offense. He had 764 yards and 6 TDs in 2015 and is a serious threat to score, since many defenses focus on receiver Antonio Brown. Bryant sitting out this year will be a huge hit to a Pittsburgh team that once had Super Bowl hopes.
Randy Gregory – DE, Cowboys – 4 games
Before the 2015 NFL draft, Randy Gregory was considered to be a top prospect. But due to his history with drugs, Gregory's stock fell drastically. Gregory was a machine at Nebraska, racking up 16.5 sacks and 119 tackles in two seasons. The Cowboys defense was in the bottom half of the league in 2015, and an extremely talented player such as Gregory could have a large impact on a lackluster defense. Even if the Cowboys' offense plays well during the first four games, the defense will need to step up in Gregory's absence. It will be interesting to see what Gregory and the Cowboys D can to this year.
Karlos Williams – HB, Bills – 4 games
In 2015, the Bills had one of the top ground attacks in the NFL, rushing for 2400 total yards. This unit was led by lead back LeSean McCoy, dual threat Tyrod Taylor, and power back Karlos Williams. In his rookie year, Williams rushed for 7 touchdowns and 517 yards. He was a perfect spell back for McCoy and a weapon on the goal line. He is a key part to Buffalo's potent offense, and not having him for the first 4 games of the seasons could really hurt the bills. Lesean McCoy is aging, and there is not a threat to run the football behind him. Look for the Bills to pass the ball a lot early in the season.
Aaron Lynch – OLB, 49ers – 4 games
The current 49ers can be described in no other way than a complete trainwreck. Their offensive yards last year ranked 31st in the league, and they ranked 29th in defensive yards allowed. They do not have a decent quarterback on their roster, and are just lacking talent in general. The defense is getting better, and one of the main pieces going forward will be youngster Aaron Lynch, who only had 6.5 sacks in a limited 2015 year. But Lynch has a load of potential and could soon be a devastating force to opposing offenses. His absence will hurt the 49ers' defense early early in the season. Given the current state of the Niners, they need all of the help they can get, and losing Lynch certainly will not help.
Become a substance use counselor
Rolando McClain – LB, Cowboys – 10 games
McClain is a valuable asset to a hurting Cowboys defense. He, Randy Gregory, and Demarcus Lawrence are all impactful players who could help the Cowboys this season. McClain is a solid all-around player, and will help in all forms on defense. The Cowboys will need all the help they can get on defense, and all of these losses will not help the 'Boys.
Demarcus Lawrence – DE, Cowboys – 4 games
Lawrence is another young pass rusher that the Cowboys will miss for the first four games of the year. The gaps in their defense will place a huge amount of pressure on the Cowboys offense in 2016.
Art Jones – DE, Colts – 4 games
Art Jones is a very solid veteran and rotational defensive lineman for the Colts. The Colts' defense has been an issue for the last few years, and the loss of Jones will certainly not help them. Andrew Luck will have a ton of pressure on him this season.
Bernard Pierce – HB, Free Agent, 4 games
Pierce is a very capable running back who had a very good tenure in Baltimore. This unfortunate suspension could be the difference between him getting a job this year, or remaining unsigned long term.
Johnny Manziel – QB, Free Agent, 4 games
Manziel is a player with loads of talent whose off-field issues have hurt him. Countless times he has been caught drinking and doing drugs, which has made him a detriment to any team that picks him up. Manziel has stated that he wants to turn his life around, which he has not done. This latest suspension will not help.
Drugs do not only hurt the players that use them, but they affect everyone around them. Even if the PEDs are helpful in the moment, they will always hurt you in the long term.
Is someone you know struggling with alcohol or drug abuse?
Call 800.465.0142 to speak with an admissions counselor today.
Sources
https://en.wikipedia.org/wiki/List_of_suspensions_in_the_National_Football_League
http://www.pro-football-reference.com/players/G/GordJo02.htm
http://www.nfl.com/combine/profiles/martavis-bryant?id=2543572
http://www.espn.com/nfl/player/stats/_/id/16886/martavis-bryant
http://www.sports-reference.com/cfb/players/randy-gregory-1.html
http://www.espn.com/nfl/statistics/team/_/stat/total/position/defense
http://www.nfl.com/teams/statistics?team=BUF
http://www.pro-football-reference.com/teams/sfo/2015.htm