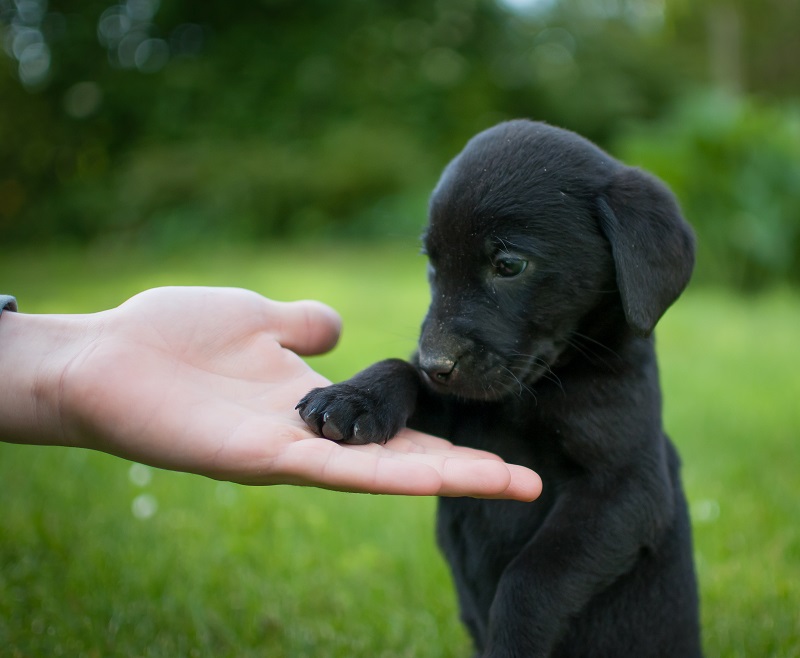 There are many types of treatment that can help an individual who is recovering from addiction.
Addiction manifests in a number of ways and the form of treatment that is most effective depends on the patient. When assessing the needs of an individual in recovery, it is important to identify triggers and stressors as well as motivators and positive influences that can ease the recovery process. Pets are powerful influences on many people. They provide companionship, unconditional love, and help with a number of emotional, mental, and psychological problems. For many people, the relationships they build with furry companions are powerful motivators and help them through some of the most difficult aspects of recovery.
Benefits of Animals in Recovery
Being a good pet isn't the only way an animal can help someone recover from addiction. Therapy animals can help with physical and psychological problems. Animals are incredibly intuitive and have been known to help reduce stress levels, anxiety, depression, and alleviate other mental health concerns. Many rehabilitation facilities use experiential therapies, such as equine therapy, to help individuals through the recovery process. Animals can also help patients ind a new, positive way to interact with the world around them.
A pet's love is unconditional. While building positive relationships with others is an important component of recovery, relationships with pets can be beneficial as well. Pets provide a stable, consistent relationship in which they respond positively to affection and interactions regardless of their owners' mood. They love without judgment or criticism and stay by your side even through dark times or bouts of insecurity.
Pets are fun. Recovering from addiction can be stressful, but pets are fun and help individuals focus on the bright side of life. Pets encourage positive interactions and help individuals engage in play. Whether it's taking a dog for a walk, playing fetch, or cuddling with a furry companion, activities with pets boost the same feel-good chemicals as drugs. Pets also boost an individual's activity level and help people develop new interests and hobbies.
Pets encourage responsibility. Pets completely rely on their owner for care. While addiction may cause a person to focus on their failures and other negative aspects of their character, the responsibility of owning a pet can rebuild confidence and discipline. While it may be hard to assume responsibility for one's own actions, caring for a pet can help an individual develop accountability and repair feelings of worthlessness. Owning a pet helps individuals overcome self-doubt and begin to build a new identity.
Pets make you accountable. Pets communicate with people in a way that others may be unable to. Unlike people—who are not always around to hold you accountable—pets are always present and can sense transition. They are responsive to changes in their environment and help people understand the impact of negative actions. If an individual falls back into old habits, a pet will know and their behavior will change as a result of that. This shift in behavior can help individuals identify the impact of their actions and hold them accountable.
Pets ease stress. Stress is one of the strongest triggers of relapse. It is important to develop healthy coping mechanisms and effective ways of dealing with stress when trying to maintain sobriety. Pets are proven to reduce stress in most individuals. According to a survey, over 50 percent of dog owners experience reduced stress after spending time with their pets, and nearly an equal number feel a greater sense of positivity. While dogs are colloquially called "man's best friend," other companion animals can evoke the same responses. Whether your pet is a cat, rabbit, snake, horse, or parrot, spending quality time with a pet can reduce stress, lower heart rate and pulse, and evoke a feeling of calmness.
The Responsibility of Pet Ownership
Owning a pet is a major responsibility and should not be the sole focus of recovery. While they bring many benefits to an individual's recovery and life, pets require time, energy, love and attention. In addition, pets bring additional financial responsibilities that an individual must be prepared to take on. If a pet is too much of a responsibility, there are still ways you can enjoy their company and benefit from interactions with them. Many shelters welcome volunteers. From feeding to play time, volunteering with rescues and shelters is just as beneficial for the animals as it is for the individual. If you are looking for additional ways to play with your pet to have fun, check out this page about physical fitness and recovery. This also provides individuals with a healthy, positive outlet and a way to fill time previously used for substance abuse.
Sources
http://www.addictionrecovery.com/blog/addictions/can-pets-help-overcoming-addiction
http://www.hellawella.com/5-ways-pets-can-help-people-recover-addiction