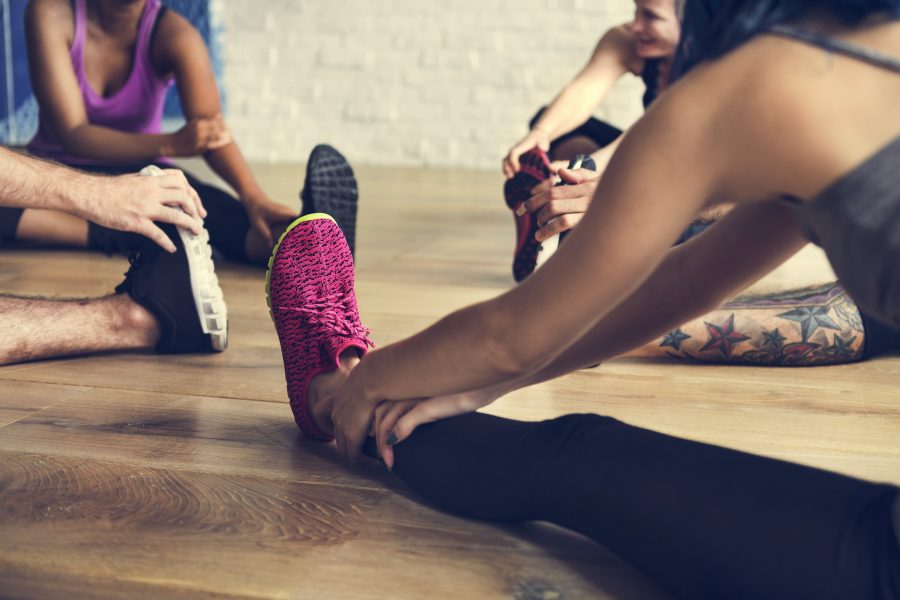 It seems as though every day is the new World [fill in the blank] Day. This month, posts about World Mental Health Day flooded social media. These posts spanned from general mental health awareness to "call me if you need a friend" messages to heartfelt stories of individuals who know or are someone personally struggling with mental health issues. For many, these troubles end in drug or alcohol addiction, and in the worst cases, suicide.
With so many cases of depression and substance abuse sweeping the world, families and friends are left wondering what they can do or what suggestions they can make to help their loved ones in need. Dual-diagnosis drug and alcohol rehabilitation facilities are available to help those struggling with mental health and substance abuse and, depending on the program's model, can treat addiction in a variety of different ways. Some focus on the 12-steps, some on yoga, some on a little bit of everything. One thing that should be incorporated into all treatment programs and for those recovering outside of treatment is fitness.
Some Benefits of Fitness in Recovery from Addiction
Fitness regimes of all types offer a handful of benefits in the rehab and recovery world:
Scheduled Activity

Many people find that having a scheduled time slot for physical fitness helps to keep them feeling at the top of their game. Most gyms offer classes or personal training and there are a plethora of specialty facilities offering classes from kickboxing to pilates to total body conditioning. Those who have experienced or are currently living through addiction know that many times days are completely lost. Whether it be from simple depression or being under the fog of drugs and alcohol, time has no meaning. The days drift on and on with no purpose. Introducing an activity that has a set time creates a solid commitment and is also something to look forward to. Even starting at one class or gym visit per week can really help get life back on track.

Social Connection

Oftentimes addicts struggle with social connection, especially when it comes to meaningful relationships. Addiction is a solitary act, so coming out of the seclusion can be difficult. Luckily, the fitness world offers plenty of opportunities to not only meet new people but to also find people who are relentlessly motivating. There is nothing like the energy in a group class and nothing like the connection between people as they struggle to push through certain exercises. Whether you are working out in a class or with a personal trainer, the instructor is also on your side, believing in you from start to finish. The motivation is not just found in the class, however. If you are a member of any facility, chances are there is a rotation of employees stationed to greet you as you come in the door. Go in enough and these faces become friends that you look forward to catching up with each time. In fitness, support and a friendly face are in full supply.

Strong Mind/Body Connection

Re-visiting the idea of having no sense of time, it takes a good amount of effort to find the connection between mind and body again after having such separation during a period of addiction. Even though many workouts are group-centered, the work that is put in is extremely personal and requires a great amount of focus. This focus will not come immediately, but workouts that are mind-body focused, such as yoga, do not require speed. Many people find that anything from yoga to lifting weights are meditative, allowing you to truly listen to your body, accepting weaknesses, and working to build them into strengths. These are lessons that build self-confidence and trust in your body that may have been lost. The sense of disconnect will slowly melt away and those looking for recovery will find themselves in charge of their bodies again.

Increased Overall Health

It goes without saying that a fit lifestyle comes with some amazing overall health benefits. Rehab and recovery come with a big responsibility to cleanse the body. Over time, addiction causes many unwanted reactions such as compromised motor functions and weakened muscles. Adding in just a small amount of exercise can make a world of difference, winning back lost functions, strengthening bones and muscles – especially the heart, and improving balance and coordination. All of these can even be achieved just by walking. Imagine what could be done if a schedule of more vigorous exercise was introduced.
The definition of "addiction", is stated as a "dysfunction of the brain system that involves reward, motivation, and memory. It's about the way your body craves a substance or behavior". What better way than replacing a negative behavior with one that will benefit every aspect of life? Fitness is a huge trend these days and is here to stay. For those overcoming addiction, an exercise regime can be incredibly beneficial for recovery. If the foundation of fitness is laid in early recovery and in treatment, over time, it will transition into a part of a new healthier, happier lifestyle. Take that first step and watch those steps turn into sprints. As the incomparable Mae West would say, "I never said it would be easy. I only said it would be worth it."
Have questions about treatment for yourself or a loved one?
Call 877.634.7849 to speak with an admissions counselor.
Article By: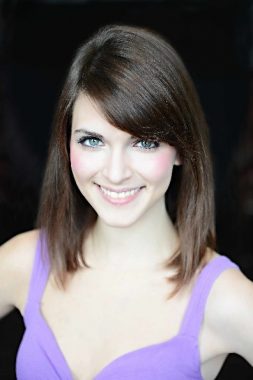 Alyson Monaco is a professional dancer by trade, performing, teaching, and choreographing out of her home base of New Jersey. A former dance major at the Boston Conservatory, her love of how the body moves lead her to become a Certified Personal Trainer and Group Fitness Instructor through AFAA. She is currently pursuing her teaching certification in dance. Alyson loves working one on one with people of all ages and ability, and truly enjoys helping people find a better quality of life.