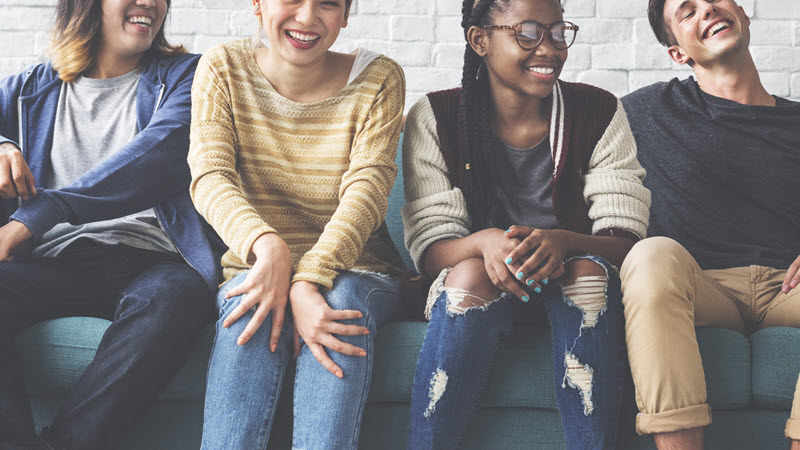 Addiction recovery is a difficult process for anyone, but young adults face a unique set of challenges that can make the process more daunting. Young adults are in a unique phase of life. In addition to the numerous biological changes they're experiencing, they often are embarking on their own in the world for the first time. All of these changes happening simultaneously can be both overwhelming and exciting. The combination of all of these factors can put young adults at risk for engaging in behaviors they may have otherwise avoided.
Due to this unique combination of challenges, recovery programs tailored specifically to young adults tend to be more successful. Since many issues that influence the development of addiction in young adults tend to be age-specific, it is more beneficial for them to be enrolled in treatment programs equipped to address those needs. Recovering alongside other young adults who share similar experiences is equally beneficial, as it creates a support network of peers who can readily relate to one another.
Why Age-Specific Young Adult Treatment is Important
Many of the factors that influence addiction can be linked to numerous aspects of a person's experiences. Age, gender, and socioeconomic status are just some of the many aspects of a person's life that may need to be examined more closely in recovery. When treating addiction, it is important to uncover and address the underlying causes of its development to improve the successfulness of recovery.
Young adults often undergo unique experiences that may be difficult for those from other generations to relate to. This can make some reluctant to share their experiences and explore related topics in a diverse age group. Age-specific treatment provides young adult clients with a safe place to explore topics relevant to their lives.
Challenges Addressed in Young Adult Treatment
Some challenges that should be explored include:
The immortality complex:

Young adults are at a transitional point in life. Stuck between living under the shelter of their parents and vying for independence, many young adults are not too concerned about the consequences of their actions. Caught in the whirlwind of newfound freedom, they often become more preoccupied with taking full advantage of their circumstances rather than considering the potential consequences associated with reckless behaviors. This inability to recognize these connections can affect the recovery process. Many young adults are unable to identify the correlation between underlying psychological issues and addiction. They also tend not to grasp the seriousness of their condition because they have a tenuous grasp on their own mortality. Their age can also impact their ability to imagine life without substances. In some cases, addiction may plague more than half a person's life; adjusting to life without it can seem impossible.

The influence of peer pressure:

While peer pressure plays a part in many people's lives, it tends to play a larger part in young adult experiences. Substance abuse often becomes a part of young adult culture, especially in college. When someone observes their peers regularly using drugs or alcohol, it can normalize use and make it easier to justify experimentation. Some of their relationships are formed through substance abuse, and substance use helps many reduce social anxiety and increases their openness with others. While they often use substances without ill intent, it can quickly spiral out of control. Since substance abuse is often normalized in these environments, it can be difficult to identify the seriousness of the issue and determine whether treatment is needed. Substance abuse becomes a part of life and social gatherings; life without it is unimaginable.

History of substance abuse:

One of the biggest factors that may need to be addressed in addiction treatment is family history. Many young adults' opinions about substance use is formed by those closest to them. The relationship between family and addiction is monumental, and is often why family therapy is a component of recovery. Often, the family dynamic must change in order to support sobriety. As much as the individual is impacted by addiction, the family is as well, making it critical to address the needs of all others who share a roof with them.
More about Age-Specific Treatment
Preventing Relapse in Young Adult Recovery
In addition to addressing the unique needs of young adults in treatment, it is important to understand the challenges they may face. This may include:
Understanding triggers:

Triggers can be people, places, and things that may cause a person to fall back into old patterns. It is important to help those in recovery avoid enabling peers and environments to improve the successfulness of treatment. Many will learn coping mechanisms in recovery to deal with triggers in a healthy, more productive way. By understanding what can deter successful sobriety, you can better avoid situations that threaten it.

Coping with emotions:

For many, drugs and alcohol can suppress emotions and thoughts. Without them, people have to face choices they have made and actions they have taken that they may regret. It can be difficult to deal with these topics without the aid of drugs or alcohol to suppress emotion. Some may be tempted to fall back into old habits to escape those feelings again, making it critical for them to have healthy support networks and coping mechanisms in place to help.

Understanding behaviors:

In addition to coping with their feelings regarding past choices and actions, it is important for young adults to understand what caused them to begin using drugs or alcohol in the first place. This can help them better cope with their history of substance use and learn how to avoid pitfalls in the future.
Are you considering young adult treatment for your son or daughter?
Call 800.465.0142 to speak with an admissions counselor.
Sources
https://traumaabusetreatment.com/challenges-facing-young-adults-in-recovery
http://alcoholrehabadvice.com/challenges-facing-young-adults-in-recovery/