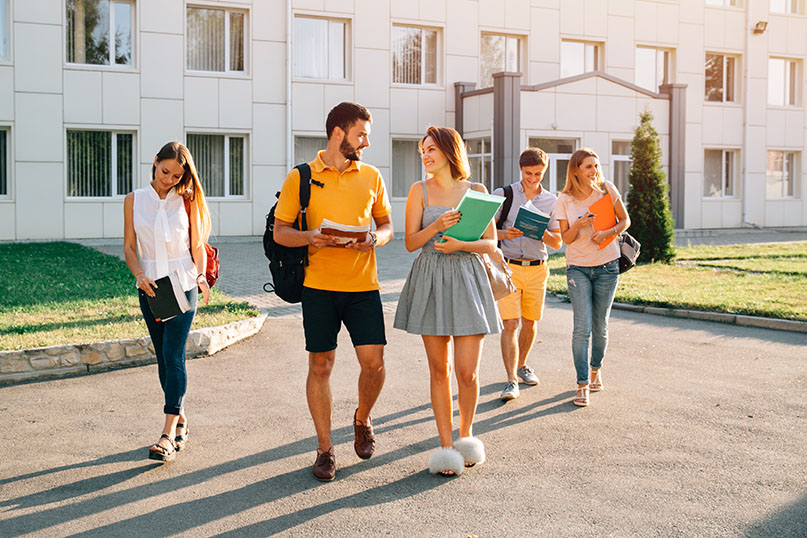 Addiction is a chronic condition, and successfully overcoming it often requires intervention and professional help. Rehab facilities offer numerous options for those in need of treatment, and these range in setting and duration depending on individual needs. Although there are short-term rehab options (28 or 30 days) that entice many due to their cheaper costs and shorter duration, they are frequently ineffective compared to long-term rehab options.
Why Choose Long Term Treatment?
Long-term rehab provides a safe place away from the enabling peers and environments that frequently interfere with successful sobriety. In long-term treatment, clients are able to focus on their recovery goals and develop the tools and coping mechanisms to support sobriety long after treatment is complete. While some may be concerned about the extended stay at the beginning, the proven success of long term inpatient treatment can be substantial, and it may be necessary for some depending on individual circumstances.
What Does Long-Term Rehab Entail?
Long-term treatment programs are designed to help clients overcome addiction by cleansing the mind and body. They also simultaneously help clients learn to manage triggers and develop skills to maintain sobriety even during the most trying times. While there are luxury recovery centers that provide resort-like environments and lavish amenities, these are not necessarily vital to successfully overcome addiction. Many long-term facilities provide around-the-clock care with professionally trained staff to help clients throughout the recovery process. They often function like sober living homes and do not stand out or highlight their purpose. While they can be anything from a hospital setting to a more residential layout, they tend to blend into neighborhoods and provide clients with a safe place to recover.
Treatment facilities have evolved and now address more than addiction alone. In order to help clients apply the lessons learned in recovery to their lives afterwards, many incorporate holistic methods of healing as well. Exercise, improved nutrition, meditation, yoga, and experiential therapies enhance the recovery experience and allow clients to recover physically, mentally, emotionally, and spiritually. In addition to this, clients are provided with tools to help them achieve additional success following treatment. Many clients will develop skills for jobs, do practice interviews, learn how to manage a budget, and learn how to do a variety of household chores.
Addiction affects many facets of life, making it critical to address factors beyond the physical experience itself. While eliminating the hold physical addiction has over a person's life is a critical component of recovery, it is only one piece of the larger picture. Addiction also has a psychological component, making various forms of therapy a foundational piece of the recovery model. The length of treatment required will vary from person to person depending on numerous factors, including duration and severity of addiction, type of substances abused, and the presence of co-occurring mental health disorders that may exacerbate both conditions.
Tour Our Treatment Facilities:
The Successfulness of Long-Term Treatment
Studies show that the longer a person engages in treatment, the more successful the outcome. Longer stays provide clients with more time to focus on their recovery and more opportunities to develop life skills to support sobriety. Initial recovery often focuses on the physical detox process that allows a person to clear their mind and body from substances. In some cases, this may require medication-assisted treatment to ensure the detox process is safe and comfortable. Detox is critical to successful recovery and is the first step of many to come. Following detox, it is imperative to address the underlying causes of addiction. Through long-term recovery, clients are able to uncover the influences that led them down their path and develop coping mechanisms to prevent future relapse. With the trained staff in long-term rehab facilities, clients are better able to understand the nature of their addiction, discuss sensitive issues, and remove the influence of stressors that often lead to relapse.
Treatment in long-term programs is often held in therapeutic environments and allows people to recover alongside others who share similar experiences. This allows clients to develop a support network among peers with similar goals who can readily relate to one another's experiences. Long-term treatment allows clients to improve themselves and others, by learning and growing through shared experiences. Many will undergo group and experiential therapies together, helping to strengthen the sober community and foster healthy relationships with others. This is an additional benefit associated with long-term recovery. The relationships built in recovery often last a lifetime and help many develop the skills needed to mend existing relationships that have been damaged by addiction.
Addiction can control a person's life. It often becomes the driving force behind many people's choices, actions, and behaviors. In most cases, this means that those in recovery must relearn how to live in the real world without those driving influences. Addiction consumes time and energy, and once conquered, it can be difficult to know what to do without it. Long-term treatment helps clients learn how to enjoy life again and develop new interests outside of substance abuse. The use of experiential therapies can help clients discover new interests or revisit old passions. Art, music, sports, and volunteer work are just a handful of the numerous activities clients can explore in treatment. This added component helps clients develop confidence in themselves and develop new, sober identities.
Long-Term Rehab Over Short-Term Options
While a shorter stay in treatment may seem more enticing, the benefits of long-term treatment far outweigh most features of short-term treatment options. Long-term rehab stays vary from person to person, so it is important not to let a preconceived idea of how much time may be spent in recovery influence your choice. Short-term recovery may help a person overcome their physical addiction, but it does not explore underlying influences and develop a person's confidence or ability to maintain long-term sobriety in the same capacity. Recovery does not happen overnight, and the amount of time and effort that long-term treatment requires is crucial to its success.
With this approach, long-term treatment can help clients gradually ease themselves back into the world without experiencing a dramatic culture shock. It encourages clients to adjust the way they think and feel, allowing them to enjoy their successes while encouraging continued growth. While the time invested in long-term rehab may seem daunting, the benefits of building a better life far outweigh the perceived cost. Long-term treatment allows clients to learn, grow, and find happiness outside of drugs and alcohol. Committing to achieving that through a long-term treatment program allows clients to start over and embrace a new, sober lifestyle.
Are you interested in getting your son or daughter the treatment they need to live their best lives but are worried about how to finance the increased costs? Click here to learn whether insurance will cover rehab for your child.
Is someone you know in need of treatment?
Call 800.465.0142 to speak with an admissions counselor.
Source
https://www.therecoveryvillage.com/drug-rehab/long-term-addiction-rehab/#gref
http://www.newbeginningsdrugrehab.org/long-term-drug-rehab/
http://www.rehabs.com/about/effective-treatment-lengths-at-rehabs/