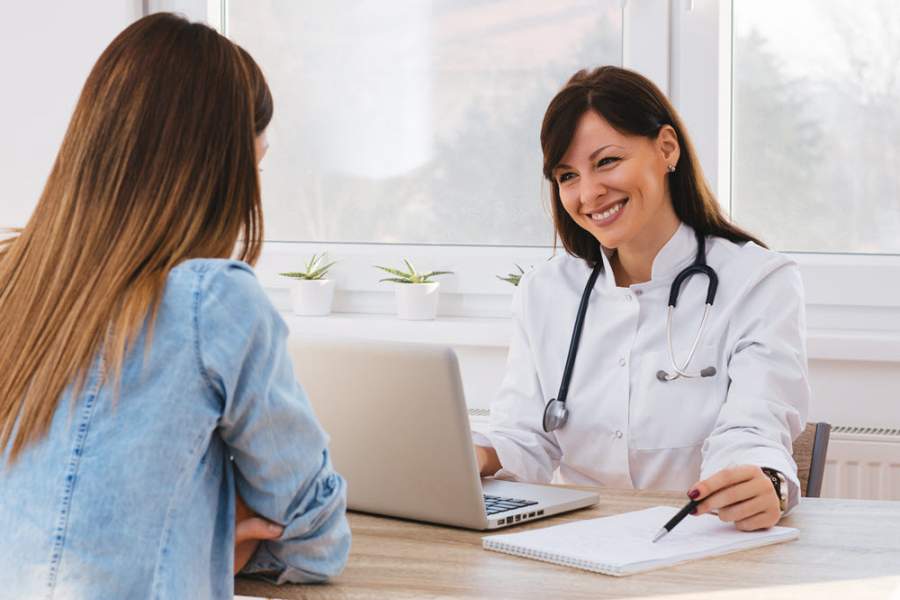 If you are a strongly empathetic person, you may be looking for specific features or experiences in your work environment. Not every work environment is suitable for a person who is looking for empathy in their work environment. This does not mean that an empathetic person cannot find success in a more rigid environment; however, the work may not be as fulfilling or enjoyable for them.
Those who seek a more empathetic work environment generally look for work that allows them to have people time at work. Whether this is through interacting with clients, customers, or with peers, engaging with others makes work more fulfilling. Finding a job with a mission that aligns with your own may seem challenging, but there are numerous job opportunities out there in which empathetic people excel.
Best Compassionate Careers That Make a Difference
Substance Use Counselor
Substance use counselors work closely with patients throughout the recovery process. While they may work in a variety of settings, their responsibilities focus on providing care to clients and support to family members. One of the most satisfying aspects of the job is witnessing your client's growth and progress over time.
While the job can be fulfilling, it is not without challenges. Due to the nature of the work, substance abuse counselors may find themselves working odd hours and may even work late nights or on holidays. Although some clients find success in sobriety, there will also be clients who experience relapse. For this reason, the job may sometimes feel a bit like an emotional rollercoaster as you work through the recovery process with clients. Although this can be difficult, the successes make it all worth it.
Nurse
As a nurse, you are the person who interacts most often with patients. Every day, nurses meet with patients to assess their condition, administer treatment, and ensure their needs are met. While a nurse's responsibilities span far and wide, their primary objective is to advocate for patients and ensure they are receiving the treatment they need. Through your efforts, you often get to see firsthand how your work impacts a patient's quality of life.
The job of a nurse is not always glamorous. As the primary person interacting with patients, you may find yourself in situations with incredibly ill people and come into contact with difficult situations. The job is not for the faint of heart and may require long, exhausting hours.
Teacher
A teacher's responsibilities may vary depending on the school and the grade taught, but despite this, all teachers have the same goals in mind: to help children grow and develop their potential through school. Working with children is a rewarding endeavor that allows you to foster growth in others. Teachers are often one of the earliest influences in a child's life and may profoundly impact their future academic pursuits.
Obligations to meet testing and scoring minimums can make it harder to spend time on the content that matters most because of deadlines that are enforced. Depending on your class sizes and the subjects you teach, the workload may be heavy and you may spend a great deal of time outside of work hours catching up on grading, staying connected with parents, and engaging in other school activities.
Veterinarian
Veterinarians work with pets, livestock, and zoo animals to provide medical treatment for illnesses and other needs. The responsibilities of a vet can vary greatly, but the job allows you the ability to connect in a meaningful way with pets and their owners.
Although this line of work can be great for empathetic people, it can also be heart-wrenching. Being a vet means being exposed to terrible situations as well. Animal abuse, terminal illnesses, and homelessness can be difficult to cope with, but it can also be a great opportunity to intervene and cause meaningful change.
Concierge
A concierge works with guests in resorts, hotels, and other establishments to provide varying levels of service (depending on where they work). Working one-on-one with guests to improve the quality of their stay can be fulfilling. Depending on where you work, you may help clients with reservations, transportation, and providing help when needed.
Working in hospitality can be strenuous at times. Dealing with upset guests may be stressful and because it is the service industry, you may find yourself working late nights, holidays, or long shifts. A lot of a concierge's income is based on tips which may not make the pay the most reliable.
Family Therapist
Family therapists treat psychological and mental issues for both families and marriages. You may work one-on-one with individuals or may engage in group therapy to help address problems. Family therapists assess situations and create treatment plans while developing genuine connections with clients. Through this process, family therapists are able to see first-hand the positive outcomes of their hard work by observing the changes made in family dynamics and marriages.
While you may be able to help some clients find solace, you may not be able to effectively connect with all clients. In some cases, you may need to refer them out to other counselors. Additionally, you may find yourself facing some particularly tough challenges and situations in therapy. Sometimes these situations may be difficult to cope with even as an outside observer.
Non-Profit Work
Working for a non-profit organization gives you the ability to focus on the work that matters most to you. Many non-profits focus on specific needs for communities and provide resources to the general public to achieve their goals. Because of the structure of this work environment, you are able to focus on specific causes and see the positive changes develop within your own community.
Non-profit work can be time-consuming and sometimes you may face challenges you would not otherwise. It may be difficult to see concrete milestones and often times, you may just have to trust the process. Non-profits often have to focus heavily on fundraising to achieve their goals so it is not uncommon to see employees experiencing burnout.
Correctional Officer
Correctional officers work in jails or prisons to supervise the activities of inmates. They enforce rules, keep order, and assist in the rehabilitation of inmates. Working in this field can be stressful, but correctional officers have the ability to help keep the peace and may be a source of positivity for those who are struggling.
Because of the environment, working as a correctional officer can be dangerous. You may be exposed to contagious diseases and may be at risk for injury during inmate confrontations. The work can be stressful and may require a person to work long hours, holidays, or overtime to ensure the inmates are cared for.
Social Worker
Social workers are responsible for helping clients cope with problems they face. This work may be done on an individual level, with families, or with communities. Social workers deal with a multitude of problems, but their expertise allows them to support families through the toughest times. They are equipped to help individuals develop healthy coping mechanisms to improve their quality of life.
Social workers may provide support for any number of issues which may put them in touch with difficult situations. The work can be emotionally taxing, especially in times of crisis where a social worker may need to respond to a situation at any hour of the day. It is not uncommon for social workers to experience some level of burnout, especially if they have a large caseload or work with particularly challenging situations.
Artist
Artists can work in a variety of fields and create art through multiple mediums. This line of work allows a person creative freedom to express themselves through art and connect with others. Art allows a person to escape, explore their creativity, and share their passion with the world.
Being an artist can also be challenging. Art is subjective and it may be difficult to find work that aligns with your vision. In many cases, the salary for an artist may be fixed or they may not receive benefits like other traditional jobs. Starting out in this field may be difficult and it may take some time to build a portfolio or develop a brand.
Careers to Avoid for Empathetic Individuals
Working in a large corporation
Working in a large corporation can give you the ability to work in numerous roles. In a corporate environment, responsibilities largely focus on profit and growth so you may find your primary focus is on developing and implementing business plans.
The work can be stressful and you may find that you feel more like a number than a person in the corporate world. Many times, the work is more focused on growing the numbers than on the people.
Professional sports
Working as a professional athlete is a dream shared by many. Not only do you get to work doing something you love, but the paychecks tend to be great, and in some cases, you may get to travel all over the world.
While being a professional athlete certainly has a number of perks, it can also be incredibly stressful. Athletes are constantly subjected to criticism from peers and fans alike. It is an incredibly competitive environment and requires a person to maintain high levels of structure in order to perform well.
Military
There are several branches in the military that each serve a distinct purpose. As a member of the military, you can work as enlisted personnel or as an officer. Military personnel can perform administrative work, maintenance, operate machinery, and perform protective services. Depending on the branch you work in, you may be deployed overseas.
Working in the military can provide job security and a great career path, but the environment can sometimes be difficult to manage. The job can be potentially high stress, especially in times of conflict or war, and it tends to be a highly structured, rigid environment. You may not feel as though you have as much personal control as you would like.
Government
There are numerous positions within the government that allow you to serve your community. Government positions tend to have great job security and opportunity for growth. Some jobs may include city manager, police work, public relations, and administrative work.
While the work can provide you with security, it may not be as fulfilling as other jobs. The responsibilities associated with government jobs may begin to feel monotonous after a while. There also tends to be little room for flexibility so you may not have the opportunity to creatively explore alternative ideas.
Politics
Working in politics can be a challenging yet rewarding experience. The job is a great fit if you have a strong desire to implement change and enjoy working with a large variety of people to make decisions. Your workload will largely depend on what area of politics you are interested in and what level you want to work at.
Working in politics can also be a difficult environment. The work may feel disingenuous at times and sometimes it may not align with your personal interests. Politics can easily become more about making money than on making change, which may be disheartening for some.
Attorney
An attorney or lawyer can represent clients in both criminal and civil cases. You may choose to practice general law or may have a specific area of focus. Lawyers work in both public and private practice spending most of their time between their office and the courtroom.
Attorneys have the ability to make a difference in people's lives, but the work is demanding. Cases can be stressful with high levels of confrontation and stress. You may work long hours on cases and it can be an incredibly demanding career.
Police/Firefighter
Working as a police officer or firefighter can be incredibly rewarding. While some of the responsibilities differ, both careers focus on serving the community and protecting the people in it.
While the work is rewarding, police officers and firefighters are often exposed to high levels of physical, emotional, and psychological distress. There are often long hours at odd times, including holidays, and the work can be unpredictable.
Sales
Sales representatives work in a variety of fields selling products and services to consumers. They work with customers to learn about their needs and make recommendations based off their interactions. In some sales roles, representatives may engage in "cold calling" to initiate contact with customers.
Working in sales provides plenty of opportunity to work in numerous environments and move up, but the work can be tough. You often need to work with large amounts of upset customers and be able to diffuse tough situations. Depending on the environment you work in, you may need to be somewhat aggressive to meet sales goals. This can be difficult for different personalities.
Public Relations
Working in public relations is all about managing reputation. Whether it is for a company or a person, your work focuses on understanding your client and trying to influence opinions. In public relations, you work with all forms of media to engage the public, find out their concerns or expectations, and work to establish goodwill.
In public relations, you always have to be "on" and ready to go. The job requires a lot of small talk, managing relationships, and addressing reputations. The hours can be intense and require a lot of effort depending on current affairs.
Journalist
Journalists work through a variety of mediums to report on the news. They report on updates, provide analysis, and keep the public informed about matters that are important to them.
Journalists are always researching, gathering information, and reporting on topics. Because news changes so quickly, there is constant pressure to meet changing deadlines and provide the most up-to-date information. The hours can be unconventional and the work environment may be dangerous depending on where a person is reporting from.
How to Thrive in an Empathetic Career
All work environments have their pros and cons and it is nearly impossible to remove the risk of burnout from every career. To better manage this and reduce work stress, it is important to create boundaries between your work and your home life whenever possible. Taking regular breaks to relax and refuel can help you feel reenergized in your work.
It is also important to maintain realistic expectations no matter what field you work in. By keeping this in mind, you can reduce strain and letdowns for yourself when things do not go as planned. No matter what field you choose to work in, there will be good days and bad days. Knowing how to manage your expectations and cope with stressors can help you keep focus.
If you are interested in learning about substance abuse counseling, visit our career guide to learn more about our program.