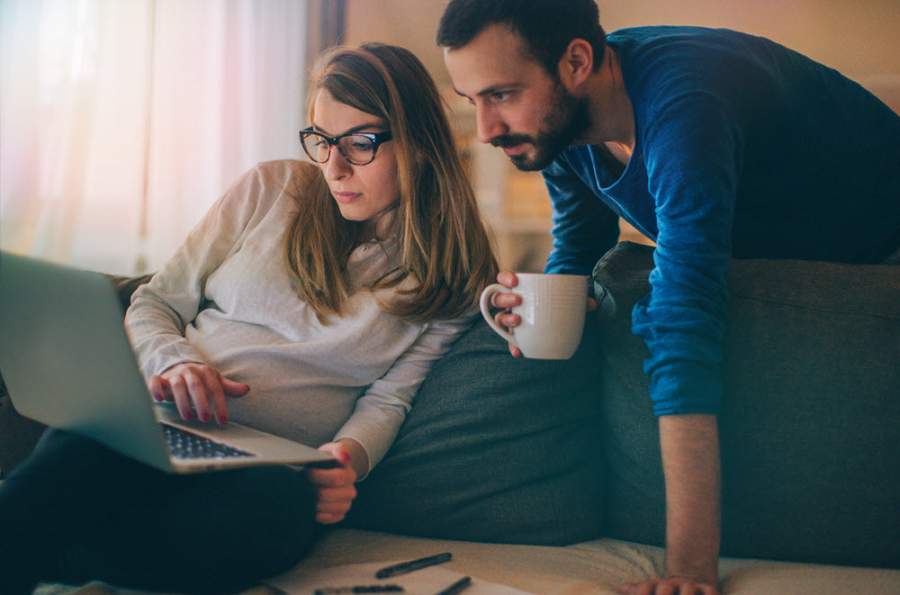 While the terms "drug abuse" and "drug addiction" are often used interchangeably, there are several differences between the two. Substance abuse can often lead to addiction, but that is not always the case. In fact, it is possible for a person to abuse drugs or alcohol without becoming addicted. Regardless of whether or not abuse becomes addiction, both forms of substance use are incredibly dangerous and can have detrimental effects on a person's mental, physical, and emotional health. Identifying the differences between the two can help you determine the next steps to take in acquiring help.
What's the Difference Between Substance Abuse and Addiction?
Whether or not abuse develops into addiction is dependent on numerous factors. Generally, the following factors play a role:
Family history of substance abuse (genetic predisposition)
The age at which substance abuse began
Frequency of use
Length of time a person has used drugs or alcohol
The biggest difference between substance abuse and addiction lies in how a person functions without use of substances. Drugs and alcohol affect the brain's reward system, making those who use them feel good, encouraging them to continue using. When the brain becomes dependent on drugs or alcohol to feel this way, addiction develops. Use of substances begins to supersede everything else and a person will not feel "normal" without it. The desire to use drugs or alcohol outranks everything else that would otherwise make a person feel good.
Drug abuse can develop into addiction, but it does not always happen. Addiction, however, is always prefaced by substance abuse. Both abuse and addiction can have numerous consequences on a person's overall health. Even if full-blown addiction does not develop, drug abuse is still problematic and should be addressed.
Signs of Drug Abuse and Drug Addiction
It is difficult to differentiate between substance abuse and addiction. Both can produce the same effects on a person but may present differently based on the substances used and the frequency of use. Signs of drug abuse also present themselves in a person struggling with addiction making it imperative to intervene at the earliest indication.
You may be able to tell the difference based on the frequency of the symptoms. Generally, a person who abuses drugs or alcohol still maintains some level of control over their use. They are not fully dependent on it to function normally and their frequency of use may not be so patterned. When abuse becomes addiction, it affects every area of their life. It causes their mental, physical, and emotional health to deteriorate and use becomes vital to their everyday lives. While both are detrimental to a person's health, those who are addicted tend to exhibit worsening symptoms of use at an increased rate and may be at risk for more dangerous consequences.
Signs of Drug Abuse
If your child is abusing drugs, there are several telltale signs that are common across the board. You may notice the following physical signs of abuse:
Bloodshot or glazed eyes
Dilated or constricted pupils
Sudden changes in weight
Bruises, infections, or track marks
Your child will also begin exhibiting behavioral changes as well. Sometimes, you may be tempted to attribute these to the normal growing pains of adolescence, but substance abuse can change the way to brain responds to situations in monumental ways. Behavioral changes may include:
Lethargy
Depression
Changes in habits or priorities
Increased agitation and irritability
Aggressiveness
Depression
Changes in social circles
Criminal activity
Financial problems
Recognizing these symptoms of drug abuse early on can help you intervene before addiction develops. Discuss your observations and concerns with your child to try and open the conversation about potential substance abuse.
Signs of Drug Addiction
Drug addiction can be identified by numerous factors and is generally defined by if two or more of the following develop within the same year:
A person begins to experience withdrawal symptoms once use ceases.
All other activities and responsibilities take a backseat to substance abuse.
There is no desire to stop or minimize use and a person continues to use despite being aware of the consequences it is producing.
They begin to experience cravings for it.
Tolerance develops and a person must begin using higher doses to experience the same effects.
Pay attention to changes in mood, behavior, and physical appearance in your child to identify signs of a developing problem. Be sure to stay engaged and discuss your concerns with your child to keep an open line of communication.
Effects of Drug Abuse
Some people believe that experimentation as an adolescent or young adult is a normal part of growing up and do not feel as though it is as dangerous as addiction; however, it can have detrimental effects without reaching that point. This is especially true for teens and young adults because of the fact that the body is still undergoing major biological changes. The introduction of mind and mood-altering substances during this time can have numerous consequences on a person's development.
Different drugs have varying effects depending on numerous factors. The potency of the substance, frequency of use, and whether or not it is mixed with other drugs can produce dangerous side effects that can put a person at risk. Substance abuse affects a person's thinking, mood, energy, and perception of things around them. This combined with decreased motor-functioning, impaired judgement, and poor decision-making can put a person in a dangerous situation. Drug use can also lower inhibitions making a person more likely to engage in activities or behaviors they would not otherwise.
Drug abuse also puts a person at risk for being exposed to infectious diseases and a host of other health problems. Even occasional substance abuse can put a person at risk for overdose.
Effects of Drug Addiction
Drug addiction puts people at the same risks as those who only abuse substances occasionally, but it also comes with numerous risks for mental and physical health problems. Those who frequently abuse drugs are more likely to develop mental health disorders as a result. Prolonged use can cause numerous mental health conditions to develop that range from mild to severe in nature. Some of the most common disorders that develop as a result of addiction are:
Long-term addiction can also cause irreparable damage to a person's physical health. Substance abuse can damage vital organs and lead to the development of physical ailments and problems. The kidneys, liver, heart, and lungs are often the most at risk for damage from substance abuse. It is not uncommon for those with addiction to develop or experience:
Collapsed veins
Kidney failure
Respiratory problems
Liver failure
Heart attack
Stroke
Cancer
HIV/AIDS (from sharing needles)
Hepatitis B and C (from sharing needles)
In addition, those who struggle with addiction inevitably build tolerances that cause them to use larger amounts of substances in order to achieve the same effects. This can speed up the damage caused by drugs and alcohol and puts a person at increased risk for overdose.
What to do When Abuse Escalates to Addiction
If you recognize any of the symptoms of drug abuse or addiction in your child, it is important to take action as soon as possible. Intervening as soon as possible may help minimize the long-term effects of drug use. Contact Sober College to discuss your situation with a specialist who can provide guidance and set you on the right path. If you suspect your child may need more immediate help, learm more about our treatment options.