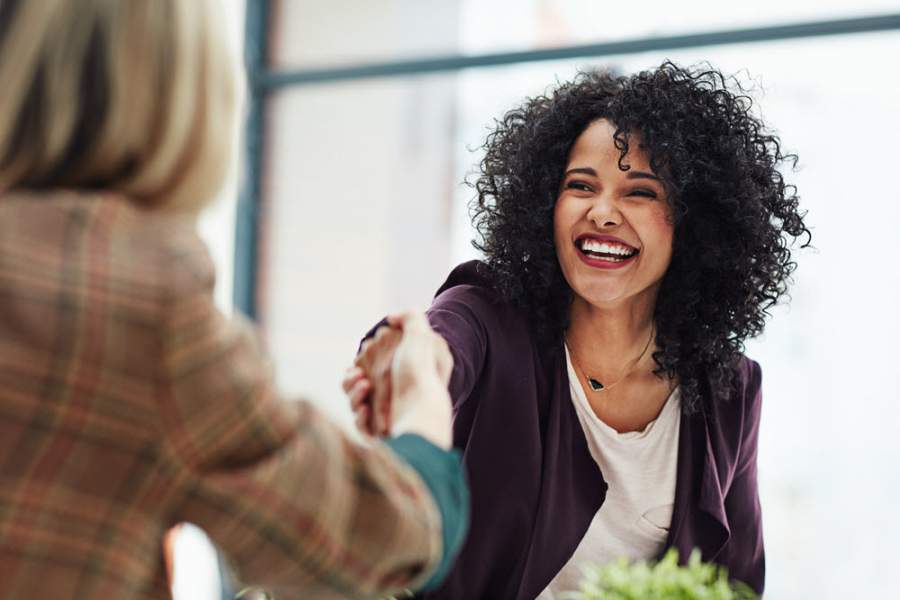 Most Fulfilling Jobs That Make a Difference in the World
Finding a job that is rewarding and engaging while also providing you with the ability to support yourself may seem like a difficult endeavor. You may not know where to start when trying to find a job with that perfect combination of allowing you to give back to the world while also providing for your family.
There are numerous fields out there that provide people with the opportunity to feel good about the work they do and make a difference in the world. If you are looking to start a meaningful career in a field you care about, we have outlined several paths you may want to consider.
Top 10 Jobs to Make a Meaningful Difference in the World
Substance Abuse Counselor
Substance abuse counselors' responsibilities vary greatly and provide them with the opportunity to make a substantial impact on a person's quality of life. In addition to helping a person overcome addiction, they often help a person develop the life skills to support sobriety and empower their families as well. Depending on their caseload, a substance abuse counselor may work odd hours, including during holidays, but their ability to intervene during crises and provide support makes the job incredibly rewarding.
While the work can be demanding, the impact a substance abuse counselor makes on their clients is profound. Families often credit substance abuse counselors with giving them their loved ones back and helping them to become healthy, sober, independent people again. Substance abuse counselors have the power to change someone's life for the better and help put them back on the right path.
Speech Language Pathologist
A speech language pathologist works with clients to help treat speech disorders including those who have difficulty understanding others, social communication disorders, cognitive-communication disorders, and swallowing disorders. Their work has a profound impact on a person's ability to communicate effectively. They may work in helping students prepare for their futures or work on developing innovative techniques to provide new, effective forms of treatment.
Speech language pathologists have the ability to change a person's life. Their work is especially profound in helping children with communicative disorders. While helping children develop the ability to connect phrases and form sentences, they simultaneously help families develop skills to support their children through behavior modification and practices to implement at home.
Teacher
Teachers have one of the most impactful jobs in the world. Working with children and preparing them for adulthood can be a challenging and rewarding career. From individualized class plans, to group work and testing, teachers provide valuable resources to countless students. Beyond that, teachers can also work with adults and those with special needs to help them develop skills that improve their lives.
A good teacher not only helps students excel in school, but also has the ability to enhance their chances of going to college and affecting their career choices later in life. Teaching goes beyond helping students with academic achievements; often, they can be a positive role model and help guide their students through troubled times. Aside from parents, teachers often play a monumental role in the development of a child's life and can have an impact that lasts for years.
Surgeon
Working in the medical field, surgeons can wear many hats through their responsibilities. They are responsible for preoperative diagnoses, the performance of surgery, and for the care of the patient following the operation. Their role as a leader makes them responsible for making important decisions regarding patient care. They may work in many environments including private and public practice, academia, government, and the military.
It goes without saying that a surgeon's work has a profound impact on patients. Their work can mean the difference between life or death, and between pain and healing. Surgeons provide vital care to those who need it most and often provide support to loved ones throughout the process.
Social Worker
Social workers help individuals cope with problems. From everyday issues to treating mental, behavioral, and emotional conditions, a social worker's role in clients' lives is impactful. Through working with clients who need help, social workers can help people understand their strengths and opportunities for growth. They help clients develop strategies to support their well-being and may respond in times of crisis when needed. Their field knows no bounds. They may work with a wide range of situations that span from helping a family adopt a child to helping someone cope with a terminal illness.
While the work of a social worker can be challenging at times, it can also be incredibly rewarding. Social workers may face troubling situations, but they also have the ability to help those in need. Because of their ability to adapt to the unique needs of their clients, social workers can help people develop skills to support themselves and learn how to manage challenging situations in a healthy way.
Nonprofit Worker
A nonprofit worker may work in a broad range of nonprofit organizations. These organizations are designed to provide support to the general public for a variety of issues. Their work may focus on helping children, providing healthcare, improving education, or fighting for the rights of a marginalized group. Often times, nonprofit workers focus on areas within their community to bring positive change. They may work to help members of the community gain access to important resources, improve their living situation, or provide them with meaningful connections to work opportunities.
Nonprofit work focuses of helping countless individuals and their families. They may provide food, shelter, education, and healthcare to those in need. By taking positive beliefs and turning them into action, nonprofit workers can have a substantial impact on the lives of those they serve. In some cases, it can mean the difference between struggle and success.
Nurse
Nurses serve many roles in the medical field. Their responsibilities often span beyond that of a physician's. Not only do they provide treatment for patients, but they often work closely with patient's families, providing both emotional support and advice as needed. They are vital in the diagnosis of illnesses and in the care patients receive. While it can be an incredibly taxing job, the reward of helping to save a person's life is indescribable.
Nurses are responsible for making decisions regarding patient care and work every day to be an advocate on their behalf. Their involvement in a patient's recovery is critical to their experience. Because they work closely with the patients and their families, their work is often the most impactful. Their consistent care provides them with a unique perspective in a patient's treatment and makes them equipped to help clients receive the healing they need.
Midwife
A midwife works with pregnant women throughout the course of their pregnancy to ensure they receive the care they need. They provide support, advice, and care to both the mother and the baby. They may work in hospital settings or in private care, but their responsibilities remain largely the same. In addition to identifying high-risk pregnancies and providing care, they are often an active participant in the birth of a child and provide support following it. They also serve as a valuable source of education, providing families with information or resources following miscarriages or stillborn.
A midwife's presence during a woman's pregnancy is profound. In many cases, when a midwife is involved, medical intervention is needed at a lesser frequency during birth. Their ability to guide a woman through labor and provide critical guidance when an intervention is necessary is substantial. Midwives are invaluable especially with the rising number of home births. Ensuring both the mother and her baby are safe throughout the process makes them a vital part of a woman's experience with pregnancy.
Engineer
Engineers work in a number of different fields to analyze, develop, and implement systems. They may develop blueprints, manage projects, and visit sites to monitor progress. There are numerous fields an engineer may work in including chemical, computer, mechanical, electrical, civil, and environmental. They often work to bring new solutions to problems and help the world run more effectively.
The impact of an engineer is far-reaching. Their work has the ability to change economic and social processes in the world. They are able to merge human need and experience with addressing challenges across the globe. Many are seeing the emerging role of "impact engineers" – those who translate data and give it meaning into how it affects the world. This ability to see how things connect creates opportunities to engage people in work that invokes large-scale positive change to countless lives.
Firefighter
While the title of 'firefighter' may seem self-explanatory, their work goes beyond saving lives and putting out property fires. Firefighters are equipped to provide care in emergency situations and often work alongside police officers and paramedics. They work in the community to perform inspections to prevent fires, respond to emergency situations, and participate in initiatives to provide education and community outreach.
Firefighters protect communities and wildlife from the devastation of fires. They save countless lives and prevent millions of dollars in losses for families and businesses alike. The destruction a fire may leave in its wake spans beyond that of just lives. Fires can mean the loss of businesses, employment, income, and community. The work they do is priceless and the impact of their care is boundless.
How You Can Make an Impact
There are countless fields where you can bring your passion, care, and interests into one place. The work performed in these careers has a profound impact on countless people in numerous ways.
If one of these careers resonates with you, the next step is to pursue the education required to work in the field. For substance abuse counseling, there are opportunities to achieve accreditation through online and in-class settings. With the training needed to perform the responsibilities of a substance abuse counselor, you can begin working with those in need immediately.
Sober College's School of Addiction Studies can help you begin your journey. The program can be completed at your own pace, making it easy to begin your new career when you are ready. For more information about our educational opportunities, visit our career guide page to find out how to get started.