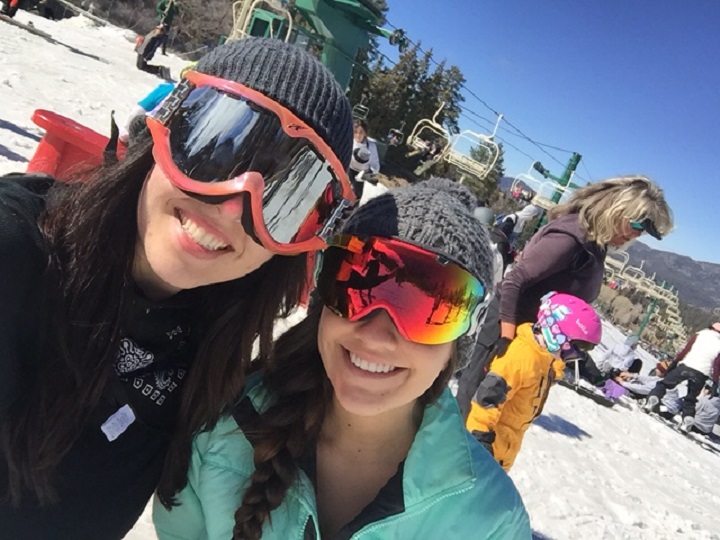 At many other treatment centers, day-to-day life can become monotonous and it becomes easy to be lulled into a false sense of security.
Clients become sheltered and get put into a daily routine of group activities, therapy, and meetings. Every week seems the same, with little, if anything, to look forward to. While it may seem beneficial to hammer in the "sobriety" aspect of recovery, a key portion of the equation is often overlooked. When this happens, and a client never learns to live life outside of treatment, her overall well-being becomes unbalanced. Once released from treatment, she doesn't know how to fill the time she used to spend drinking and using with activities that offer fun and excitement without the use of drugs or alcohol.
The women's program at Sober College recently took a trip to the snow for a full day of skiing and snowboarding. Despite the fact that individuals' skill levels varied from novice to expert, the clients were all able to share in a great time. While the snow conditions weren't the best, the women took advantage of the bluebird skies and sunshine and seized the opportunity to have fun with their peers.
Events such as these provide clients with a reminder of what it's like to have fun in sobriety. Emma, a native of Colorado and avid skier, spoke of how the trip "was the most fun [she's] ever had in treatment. It was both heartwarming and nostalgic because it reminded [her] of home." Many clients come to Sober College from all across the country, so experiences such as these are always welcome.
For Emma, the trip "gave me an opportunity to help my peers. It gave me a chance to reciprocate for all the times they have helped me…when I was using, I was very self-centered and only cared about having fun for myself, but now I've learned how to have fun and help others in the process." Sharing these experiences with fellow sober companions strengthens the bond we create with one another in sobriety. We begin to understand that we all share many of the same struggles outside of recovery. As such, we learn to face these challenges by combining what we already know with the knowledge and experience of our peers.
Check out pictures from this awesome day!