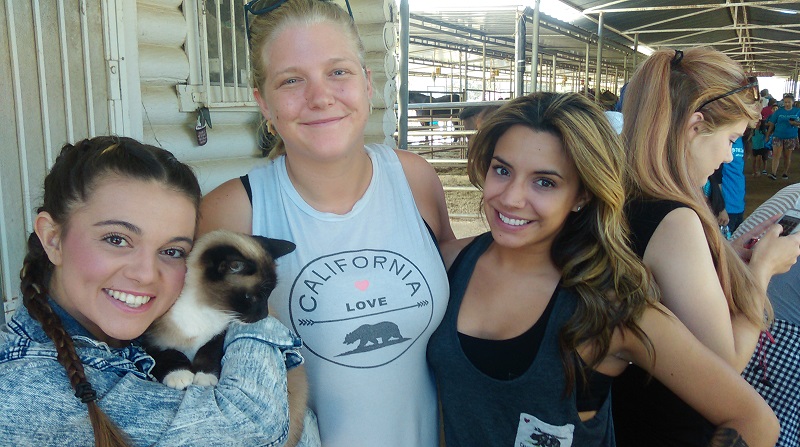 This video perfectly captures the spirit of Sober College.
Clients, who range between the ages of 18 and 26, are treated in a unique and fun way. Focusing not just on the sobriety of our clients, although that is of utmost importance, Sober College also recognizes that adjusting to the real world after treatment is just as hard as getting clean and in doing so Sober College equips its clients with an array of skills to help them thrive after treatment. Revolving around their unique Five Core Competency Approach (Sobriety, Productivity, Life Skills, Emotional Growth, and Fitness) Sober College treats the addiction of each client in a special and productive way.
Sobriety
Sober College's focus on the ages between 17 and 26 requires a specific form of treatment. Specializing in this demographic, Sober College's mission is to ensure both a physical and an emotional sobriety so transitioning into the real world is much easier. Teaching clients how to live and enjoy life sober is a major fact of this component. Doing fun activities while being sober allows the client to see how awesome sober living can be.
Summer BBQ
Deep Sea Fishing
Creative Arts – Arts and Crafts, Music, Talent Show
Volunteering
At Sober College, the emotional well-being of our clients is just as important as their physical. Our CORE program – Community Outreach Program – allows clients to easily reintegrate back into society by giving back to the community around them. The CORE program aligns with all of the Five Core Competencies and permits the clients to also complete any court-mandated community service hours along with those that are required upon admission to Sober College.
Productivity (Academics & Vocation)
This is what truly sets Sober College apart from the rest: the Academic program. At Sober College, clients have the opportunity to not only finish their high school education but also take college-level courses. On top of that, students at Sober College also learn about real life, applicable skills and trades. Sober College knows a good education opens many doors, and we provide the key.
Public Speaking – PowerPoint Presentations
Sociology
Health and Wellness
Emotional Intelligence (Therapeutic Activities)
By taking clients out of their comfort zones and making them face their emotions and challenges upfront, clients are able to recognize their emotional faults and build their emotional well-being. Emotional intelligence activities allow clients to do just this. These activities take the clients into unknown yet safe and fun territory.
Women's Empowerment Day (Arts and Crafts, Petting Zoo)
Wind Tunnel
Surfing
Trapeze
Equine Therapy (Equine therapy is therapy that uses horses to mirror the true emotions of the client)
Life Skills
Since our age group is between 17 and 26, leaving the clients with applicable life skills is extremely important. Sober College provides clients with a myriad of different life skills so reentering the real world is less difficult. Teaching our clients essential Life Skills helps ensure their sobriety post-treatment and helps build their confidence.
Cooking
Cleaning
Study Skills Group