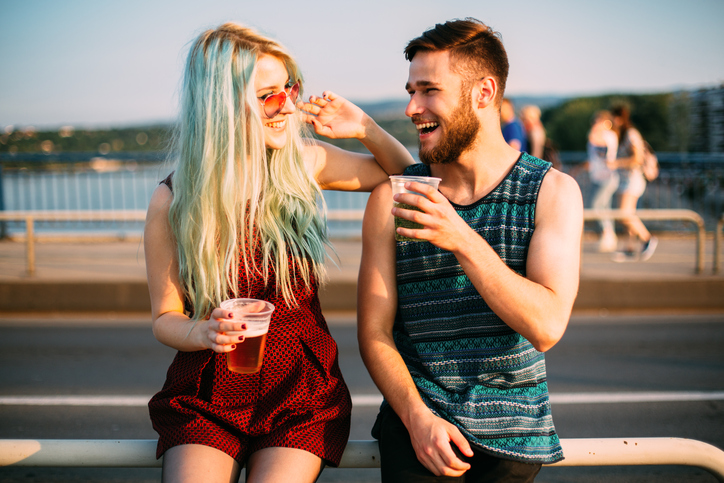 According to the NCADD, four out of five college students drink. About 50% of them binge drink with their friends. Drinking's negative effects, especially among college students, are well researched. However, few studies have answered the question: Why do college students drink?
Why Do College Students Drink?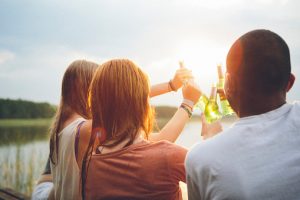 Most college students have their own reasons for drinking. There are, however, a few reasons that seem to be more common than others. For example, many college students drink to relax and open up socially. This is especially common with college freshmen who are desperately trying to fit into their new social surroundings.
Some college students promote alcohol consumption, pressuring others to feel like they need to drink to fit in. Unfortunately, most college environments make it easier to say "yes" to alcohol than to say "no."
Click to Learn More About Rehab for College Students
High School Drinking
Studies show that, for most people, college isn't the first time they experience alcohol. According to the 2012 Monitoring the Future Study, 42% of high school seniors reported drinking alcohol. Over 90% also admitted that alcohol was easy for them to obtain. An early introduction to alcohol makes it easier for students to develop drinking problems in college.
Binge Drinking Warning Signs
Why do college students drink? Unfortunately, college and binge drinking go hand-in-hand. People often use their college years to test their limits, and this includes their alcohol consumption. Here are warning signs that a student may be binge drinking on a regular basis:
Lower GPA
Drinking to get drunk
Increased antisocial behavior
Turning to alcohol to cope with stress
College Students Are More Likely to Drink
Research also shows that high school students planning for college are less likely to drink than those who aren't. This same research indicates that once in college, these students are more likely to drink than those who aren't enrolled. These studies highlight the impact of increased academic pressure.
This doesn't mean that college is bad. It just shows that many students have a hard time dealing with major change. During these turbulent times, students often turn to alcohol for help.
Sober College Can Help
At Sober College in California, we offer five college courses that students can take while receiving life-changing addiction treatment. These classes include:
Public Speaking
Sociology
Health and Wellness
Creative Writing
Psychology
We offer rolling enrollment, so there's no need to wait for the start of a semester to enroll. Sober College takes an individualized alcohol abuse and addiction treatment approach that involves on-site professors, therapists and case managers.
Have questions regarding college drinking for yourself or a loved one?
Call 877.634.7849 to speak with an admissions counselor.