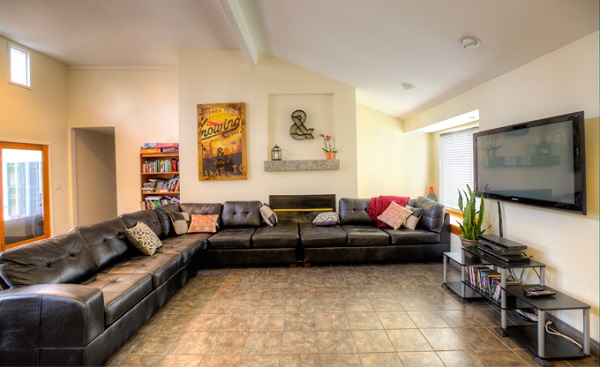 One of the most common obstacles to overcome for those seeking drug and alcohol rehab is a lack of financial resources.
Often, individuals who need treatment have little to no income to allocate to the cost of treatment. Even for those whose insurance covers rehab, the full cost of drug and alcohol treatment may not be paid. Figuring out how to cover the costs of treatment can be stressful, and they aren't all financial—addiction treatment can also cost a great deal of time and effort. There are many false perceptions surrounding the costs of addiction treatment. Many erroneously believe that a private or luxury rehab center is not affordable for those who do not have a large amount of disposable income. But the reality is that many rehab centers provide a number of financial options to assist those in need of help. While the investment may seem daunting, the return is priceless.
Insurance. Many insurance providers partner with drug rehab centers to cover some or all of the costs of treatment. It is important to assess what form of treatment your insurance provider may cover (inpatient, outpatient, or both) and how many days of rehab are covered. You should also determine what recovery services your insurance covers. These can include detox services, psychotherapy, and medication. Check your insurance coverage for rehab.
Financing options. Some rehab facilities offer financing options for those in need of treatment. Rather than paying for the costs of treatment upfront, you can work with the center to develop a system of monthly payments.. This can help alleviate stress by allowing individuals to pay for the cost of treatment at their own pace. Another financing option to use a healthcare credit card. These are special credit plans designed to help those with medical expenses beyond their current financial means.
Financial resources. Addiction treatment can require an intensive program depending on the unique needs of the individual. Some people may have the option of turning to private resources in covering the costs of treatment. This may include loans from close family members or friends, help from employers, selling of personal assets such as vehicles, retirement accounts, or personal savings accounts.
Personal loans. Some individuals may have the option of applying for a personal loan through a bank or lender. This will require an individual to list their assets, income, and expenses, verifying their holdings via pay stubs and bank statements. These loans have varying interest rates and repayment terms, so it is important to find one that best suits your financial situation. You may have more options then you realize. Click here to find more resources on how to pay for rehab.
Sober College works with a number of insurance providers including Aetna, Humana, BlueCross BlueShield, Cigna, First Health, and many others. We are also partnered with American HealthCare Lending to finance drug, alcohol and mental health treatment services. American HealthCare Lending offers both full and partial financing for drug rehab services. With these partnerships, Sober College works to provide those who are in need of quality treatment with options to cover their costs. The recovery process can be strenuous, but the costs of services should not be another burden to bear. With a plethora of financial options available, recovery at Sober College is possible and more manageable. See how recovery at Sober College is possible and see whether your insurance covers rehab.

If you have more questions, you can hear from parents who have been where you are by checking out our testimonials page. Call anytime if you would like Sober College to connect you with a past client or parent of a client.
Sources
http://www.recovery.org/topics/financing-recovery-to-get-help-now-and-pay-over-time/
http://www.michaelshouse.com/drug-rehab/pay-for-rehab/