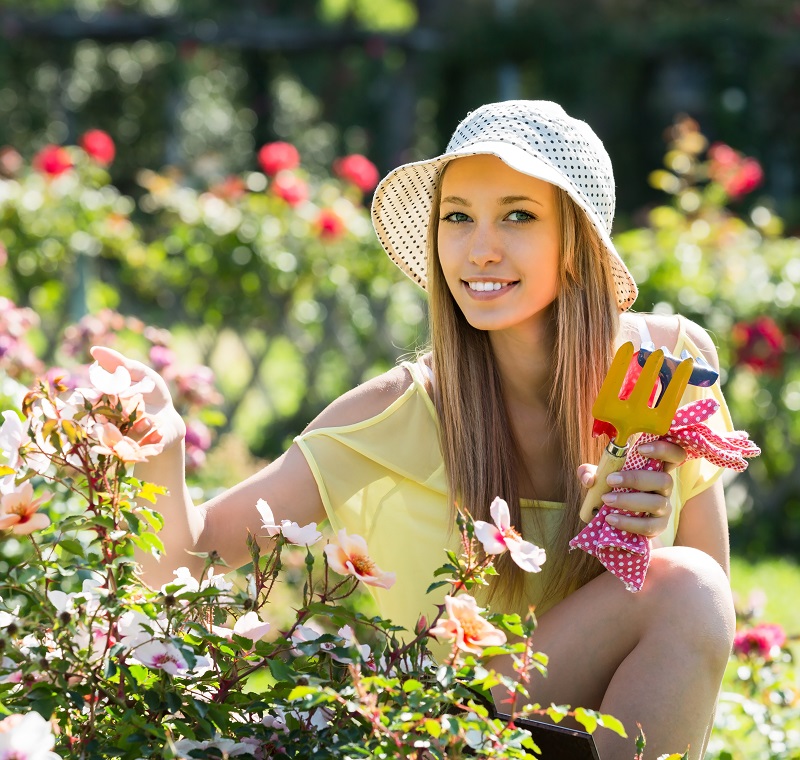 When alcohol is abused, environmental triggers and emotionally stressful situations become connected to alcohol use. Over time, the use of alcohol itself becomes a stressor, which creates a cycle of abuse. It is common for individuals to use alcohol as a means of self-medication, but this often worsens the problem and the person's condition. Dual-diagnosis addiction treatment is the most effective form of treatment as it addresses underlying mental health conditions on top of the addiction to alcohol. However, there are other alternatives that can be used to make adjustments in lifestyle before abuse escalates to addiction, including alternative substances and activities.
Learn More About Alcohol Addiction Treatment
Healthy Alternatives to Alcohol: Supplements
Stress is always a factor in everyone's life, and developing healthy ways of coping with it can drastically improve one's quality of life. Rather than using substances to escape or avoid situations, managing stress in a healthy way can help an individual cope with stressors without adding additional strain physically, emotionally, or financially. Instead of using alcohol, there are a number of supplements that can provide some of the same relaxing effects without the potential for addiction and the damage alcohol can cause.
Click to learn more about the following healthy alternatives to drinking alcohol:
Kava: Kava goes by many names including:
Kava root
Kava pepper
Kawa kawa
Intoxicating pepper
Kew
The plant is native to the South Pacific and is primarily used for medicine. Kava is used to calm anxiety, stress, restlessness, and treat sleep problems, such as insomnia. It is also commonly used in the treatment of headaches, depression, muscle pain, and attention deficit-hyperactivity disorder (ADHD).
It is also used as a painkiller and to promote wound healing. Kava affects the brain and other parts of the Central Nervous System (CNS), and is a popular social drink similar to alcohol. Kava is a safer way to achieve the "social" effects of alcohol without the negative effects of a depressant or the addictive elements. While Kava is a popular alternative to alcohol, there is concern about its effects on the liver with long-term consumption.
L-theanine: L-theanine is derived from tea leaves, but can also be found in edible mushrooms (Boletus badius). This chemical is known to help relieve stress by inducing a relaxing effect without causing drowsiness. It is also shown to possibly have positive effects on the cardiovascular system and may play a role in the prevention of cancer.
L-theanine is most commonly found in tea, but it can also be in many foods, especially in Japan. While l-theanine has caused side effects such as headaches and dizziness, the chemical seems to be mostly beneficial for users. Its ability to calm the nerves and alleviate stress provides the same relaxing effect users seek from alcohol, but without the negative side effects and consequences.
Valerian: Valerian is an herb that goes by a variety of names including all-heal, baldrian, garden heliotrope, and amantilla. Valerian is most commonly used to treat sleep disorders, such as insomnia. It is often combined with other herbs, lemon balm, or hops in order to induce drowsiness. The herb is also used to treat conditions related to anxiety such as stress, headaches, migraines, upset stomach, and nervous asthma.
Some people have even used it to treat depression, attention deficit-hyperactivity disorder (ADHD), mild tremors, joint pain, and epilepsy. The herb can even be added to bath water to help with restlessness. Valerian acts as a sedative on the brain and nervous system. Many use alcohol as a means of sedating themselves or as a method of falling asleep, which makes valerian a great, healthy alternative.
Healthier Alternatives to Alcohol: Activities
While alcohol is often used to come with stressors, it is also used as a means of relating to others or as a way to pass time. Rather than using alcohol for recreational activities or as a way to build relationships, there are a variety of other activities that can help an individual connect with others, pass the time, or become healthier physically and mentally.
Many alternative activities can serve multiple purposes in an individual's life. Click on the following activities to learn more about how they can act as safe alternatives to alcohol:
Meditation: Meditation has been practiced for centuries as a method of relieving stress, anxiety, and depression. It is proven to help reduce blood pressure, alleviate pain, and induce a state of relaxation.
Meditation is often used in treatment programs for addiction because it encourages an individual to focus their attention inward, helping them to feel calm and develop a sense of clear self-awareness. While meditating, you may choose to focus on a mantra, an image, a sound, or nothing at all, and it only requires 15 to 20 minutes of special breathing and silence.
Exercise: Exercise is an excellent outlet for those looking for ways to deal with stressors in a productive way. Whether you decide to take up running, dancing, swimming, or weight lifting, the possibilities are endless. As you reap the benefits of exercise, your confidence will grow and you will develop a more positive body image that can improve your outlook on life. Learn more about the benefits of exercise as an alternative to substance use.
Spending time with family and friends: While this may seem to be an obvious suggestion, it is often one of the most overlooked practices. Spending time with those you love and those who are close to you can easily improve your mood. Talking and laughing with loved ones is one of the healthiest ways to deal with stressors.
Finiding new hobbies: Replace time spent consuming alcohol with new hobbies and activities. Whether you read a good book, see a movie, paint, or make music, engaging in productive and fun activities can help you de-stress and focus your energy on something else. Explore a variety of activities and find some that appeal to you; most importantly, do not be afraid to try something new! This can help you develop new relationships with others and can provide healthy outlets for stress.
Treating Alcohol Addiction
When alcohol use becomes addiction, it is important to seek the help of a professional in order to abstain from use and achieve sobriety. Chronic alcohol use can be incredibly damaging both physically and mentally, and initial withdrawal may be dangerous without the assistance of medical professionals. Professional help can also help an individual to identify the influences that contributed to the development of addiction and can work with him/her to create healthy methods of dealing with stressors and triggers. A professional treatment program can connect individuals with support groups that further assist them in the recovery process.
Treating Alcohol Addiction In Young Adults
Alcohol addiction can be even more detrimental for young adults due to the unique experiences and challenges that are typically experienced during this stage of life. We've been treating alcohol and substance abuse in young adults for over a decade. If you're not sure whether or not abuse has reached addiction, give us a call at 800.465 or fill out a contact form to decide what to do.
Additionally, you can verify your insurance for free or continue learning about our approach to addiction treatment for young adults.
Sources
http://www.webmd.com/vitamins-supplements/ingredientmono-872-KAVA.aspx?activeIngredientId=872&activeIngredientName=KAVA
https://kava.com/alternatives-to-alcohol-2/
http://www.drugs.com/npc/l-theanine.html